As well as boasting a number of delightful beach resorts, this beautiful lake is also a great place to cycle the Congo–Nile trail.
Running along the Congolese border for 90km, the 2,370km² Lake Kivu is one of a string of 'inland seas' that submerge much of the Albertine Rift floor as it runs southward from the Sudan to Zambia. It is very a beautiful lake, hemmed in by steeply terraced escarpments containing several peaks of 2,800m or higher, including the smoking outline of volcanic Nyiragongo in the far north, and it has long served as a popular weekend getaway for residents of this otherwise landlocked country.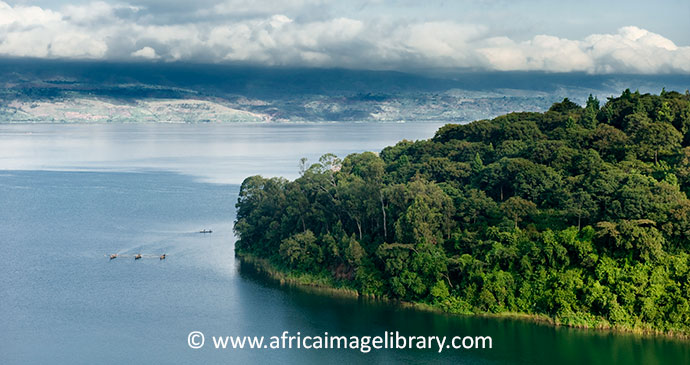 Kivu has a smaller surface area than the two most expansive Albertine Rift lakes, the more southerly Tanganyika and more northerly Albert. Nevertheless, a maximum depth of 480m and total water content of 333km3 places it among the world's 20 deepest and 20 most voluminous freshwater bodies. In addition, the 285km² Idjwi Island, which falls entirely within Congolese territory, is the second largest inland island in Africa and tenth largest in the world.
Kivu supports an impoverished fauna by comparison with other large Rift Valley lakes, as a result of an unusually high level of volcanic activity. The geological record suggests that the release of methane trapped below the lake's surface has resulted in regular mass extinctions every few thousand years. As a result, fewer than 30 fish species are known from the lake and, while this does include 16 endemics, it pales by comparison with the many hundreds of species recorded from Lakes Victoria and Tanganyika.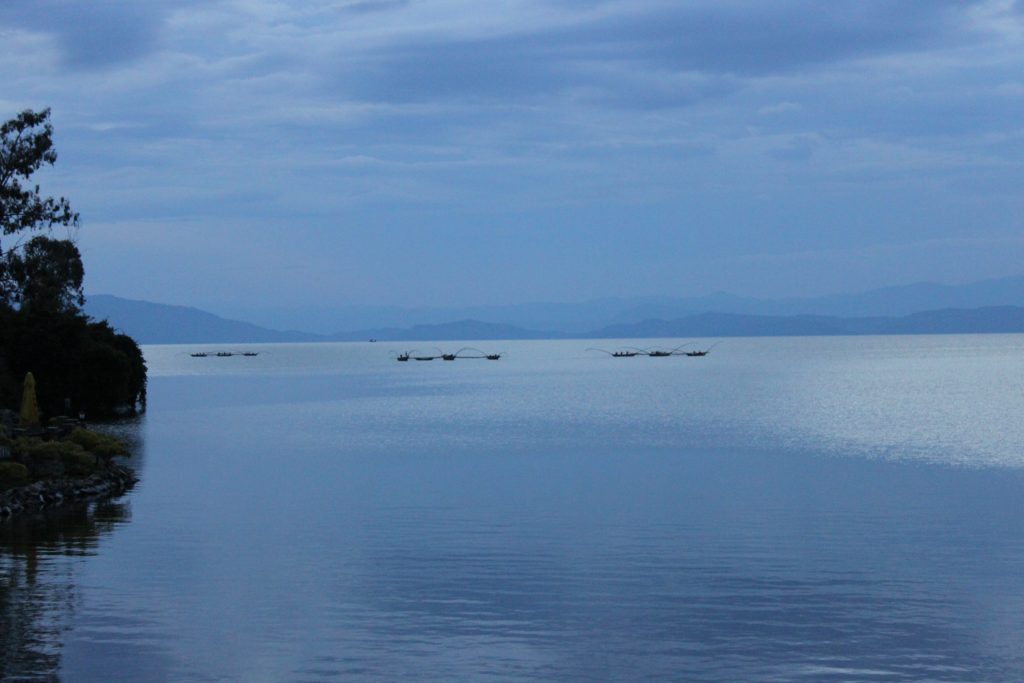 High methane levels probably also explain the complete absence of hippo and croc, and are also cited by those who claim that the lake has no Bilharzia (a claim contradicted by certain anecdotal reports from expatriates). Kivu's attractively irregular shoreline, with its verdant slopes and sandy beaches, is served by three main resort towns. The most northerly of these, Rubavu/Gisenyi, has the best tourist facilities, partly because of its proximity to Volcanoes National Park.
Karongi/Kibuye, further south and with the advantage of being far closer to Kigali, also has a few decent lakeshore hotels. At the southern end of the lake, overlooking the exit point of the Rusizi River, Rusizi/Cyangugu can easily be visited in conjunction with Nyungwe National Park and Huye/Butare, and has recently gained its first hotel meeting international standards.