This dignified yet sobering museum and memorial marks the site of one of the largest massacres that took place during the 1994 Rwandan genocide.
This dignified memorial has been constructed in Gisozi, the burial site of over 250,000 people killed in a three-month period during Rwanda's 1994 genocide. It opened fully for the tenth anniversary of the genocide in April 2004.
Importantly, the memorial centre is not just a mass grave and exhibition. At the request of Kigali City Council, it was created – and is managed today – by the UK-based Aegis Trust (a non-sectarian, non-governmental genocide prevention organisation). Aegis operates a Rebuilding Lives programme to help widows and orphans of the genocide, and a peace-building education programme (hosted at the memorial) educating a new generation about the dangers of prejudice and helping to establish trust between the children of survivors and perpetrators.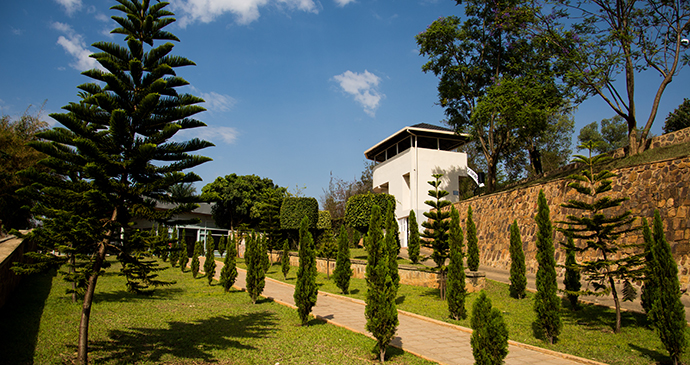 The memorial centre is now also home to the Genocide Archive of Rwanda, which is open to the public. The purpose of the archive centre is to illuminate genocidal ideologies and their impact. The archive collection includes photographs, official documents and geographical data.
Entry is free but contributions are very much welcomed because the centre relies on proceeds for the upkeep of the mass graves and the exhibitions. Recently it has developed an audio tour which is currently available in English, French, Dutch and German, Italian and Spanish. It is comprehensive, and is particularly helpful for understanding the outside exhibits such as the gardens and mass graves. There is also a bookshop that sells a good selection of films, music and books on the theme of genocide and prevention.