Author's take
Philip Briggs
Visit Mozambique today, and you'll find it difficult to imagine that it once attracted a larger number of tourists than South Africa and Rhodesia. Equally incredible, for that matter, is the realisation that, over the 15 years prior to 1992, this beguiling country was embroiled in an all-consuming civil war that claimed the lives of almost a million people, and caused the displacement of five times more.
Fortunately, the war is long over, and Mozambique is celebrating over 20 years of political stability, economic growth and progressive governance. Indeed, one of the most notable things when talking to Mozambicans about their recent history is how much more interested they are in making the most of the future rather than sliding back into the arguments of the past.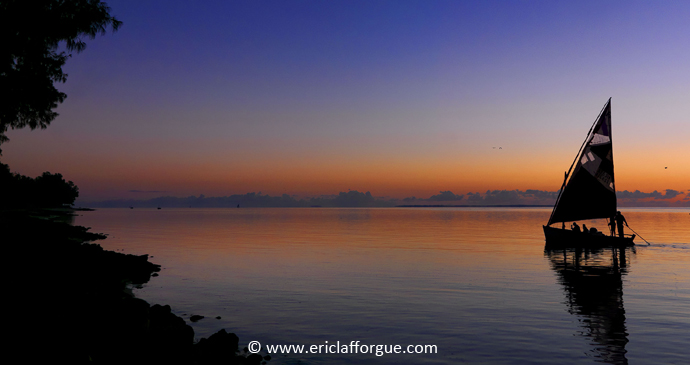 A dhow silhouetted against the twilight in Vilanculos © Eric Lafforgue, www.ericlafforgue.com
Recent figures suggest that, of all the countries in the world, Mozambique is a front runner as far as developing tourism is concerned. True, this statistic is to some extent reflective of the tiny base from which tourism has grown since the early 1990s. Equally, during South African and Zimbabwean school vacations, the resorts that line the coast between Maputo and Beira are bursting with cross-border holidaymakers, to the extent that in some resorts you'll hear more English and Afrikaans spoken than Portuguese or any indigenous language.
So far as tourists are concerned, Mozambique might just as well be two countries. Linked only by a solitary new bridge that spans the mighty Zambezi River at Caia, and divided by the more than 1,000km of road connecting Beira and Nampula, southern Mozambique and northern Mozambique offer entirely different experiences to visitors. The two parts of the country have in common the widespread use of Portuguese and a quite startlingly beautiful coastline. The difference is that the south coast of Mozambique is already established as a tourist destination, with rapidly improving facilities and a ready-made market in the form of its eastern neighbours. The north, by contrast, has few facilities for tourists, and getting to those that do exist takes determination and either time or money, although once you reach them they are the equal of anything in the region, and in some cases the world.
The majority of people who buy this guide will probably confine their travels to southern Mozambique. Not only does this part of the country offer good roads, reasonable public transport, some exceptional restaurants and any number of beach resorts suitable for all tastes and budgets, it is also within a day's drive of Johannesburg, the subcontinent's largest city and major international transport hub. The south coast of Mozambique is exceptionally beautiful – truly the archetype of palm-lined tropical beach nirvana – as well as boasting snorkelling, diving and game fishing to rank with the very best in the world. Add to this Maputo, one of Africa's most attractive cities, plus the old-world gem that is Inhambane town, and you are looking at a stretch of coast as varied and attractive as any in Africa.
Any honest description of travel conditions on Mozambique's northern mainland – serious linguistic barriers to non-Portuguese speakers, humidity levels that reach intolerable proportions in summer, relatively high costs and a public transport system that in places defies rational comprehension – is bound to ring alarm bells with anybody seeking comfort, predictability or packaged entertainment. Equally, it is likely to whet the appetite of travellers looking for an adventurous trip through one of southern Africa's least-explored regions. The northern provinces of Zambézia, Niassa, Nampula and Cabo Delgado have a remote, isolated and self-contained feel – not surprising when you consider that they are collectively bordered by the undeveloped southeast quarter of Tanzania to the north, and by the vast watery expanses of the Indian Ocean and Lago Niassa to the east and west.
That said, northern Mozambique now boasts a number of upmarket resorts – mostly on the Quirimbas and the mainland around Pemba – that meet world-class standards, making the area highly attractive to fly-in visitors who are able to foot the rather hefty bills associated with these idyllic examples of 'barefoot luxury'. And while backpackers will find that much of northern Mozambique feels like travel for its own sake (a great deal of bumpy motion with relatively few highlights), the area does boast two historical attractions of quite compelling singularity, namely the former Portuguese capital of Ilha de Moçambique and the ancient island town of Ibo.
A recent development in Mozambique is the upgrading and opening up of several national parks and other potential safari destinations that suffered heavy losses to poaching during the years of civil war. Foremost among these is the refurbished Gorongosa National Park, which is showing the potential to become as important an attraction in the future as it was in the colonial era, when it was known as the Serengeti of southern Africa. Other important reserves with newly improved facilities include Limpopo National Park (which combines with South Africa's Kruger National Park and Zimbabwe's Gonarezhou National Park to form the Great Limpopo Transfrontier Park), the Maputo Special Reserve (home to several hundred elephant) and the inconceivably vast Niassa Reserve in the far north.
Mozambique may not be the easiest country in which to travel; in the northeast it can be downright frustrating. But this will change. And as this stands, it is not the least of Mozambique's attractions that it still offers ample scope for genuinely exploratory travel, offering adventurous travellers the opportunity to experience it entirely for themselves, without the distorting medium of a developed tourist industry.
Updater's story
Sandra Turay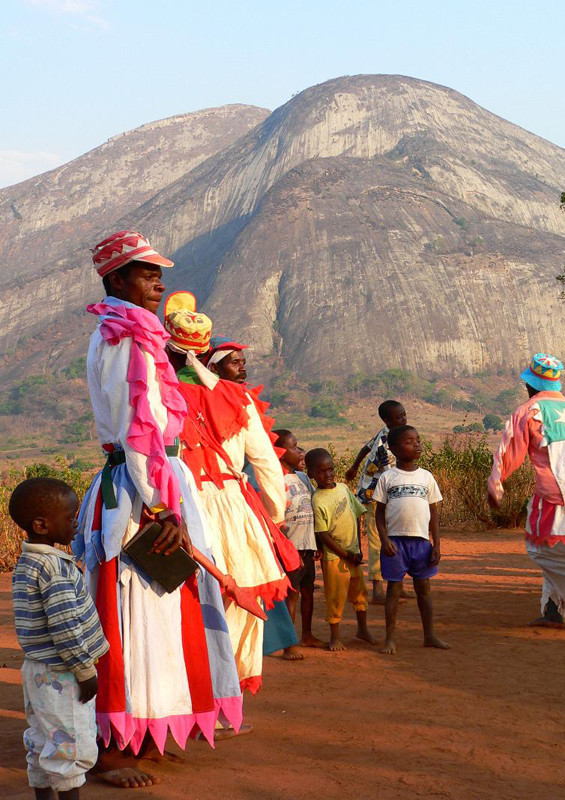 Updating the Mozambique guide has been one of the most rewarding travel experiences of all of my wanderings thus far. Offering such a diverse blend of adventure potential alongside a fusion of cultural flare, each destination I found myself in had a vibrancy all its own. Whether I was along the coast kayaking, scuba diving or watching the waves break against the miles of palm-fringed beaches, or making my way through the lush, inselbergdotted hinterland via dusty lorry, each day I was greeted by authentic and captivating experiences that positively ruined my best efforts at maintaining an itinerary.
The rhythm of the country is such that one can't help but become enchanted by the gradual progress of modernity balanced by its distinct meld of historical and natural splendour. The size of the country seemed daunting at times but, even after hours in crowded chapas, I'd find myself smiling at the reciprocal curiosity and the subsequent interactions derived from being a stranger welcomed by cheery locals. Such genuine experiences made any leg cramp a small price to pay for such wonderful memories. I was invited into homes for home-cooked meals, invited for coffee and conversation, given lifts to difficult-to-reach places, and I shared in countless laughing moments that often arise from experiencing a new land.
At the 'end' of my trip, I even delayed my ticket home in order to watch a few more whales play off shore, take in several more majestic Indian Ocean sunrises, munch a few more piri-piri infused prawns and soak in the contagious vibe of paradise that is part landscape, part community and part coconut water (and perhaps a 2M or splash of Tipo Tinto).
I hope this new edition helps you craft an itinerary for the exploration and relaxation you seek in your travels, as well as make a few marvellous memories of the Mozambique I've come to cherish.
(Photo: VaPastori sect dancers in front of Monte Zembe near Chimoio © Mike Slater)