It may be famous for tea, but the major attraction here is Mount Namuli, one of Mozambique's premier hiking and birding destinations.
Surrounded by orderly tea plantations and immense granite protrusions, the breezy market town of Gurué sits at an altitude of 720m in the fertile green foothills of the southern Rift Valley. It is the tenth-largest town in Mozambique, with a population estimated at 130,000, a comparatively moist and cool climate, and an energised, bustling mood absent from many of its more torpid coastal cousins.
Gurué's relatively temperate climate is a refreshing change from the coastal heat, and the immediate environs offer some good opportunities for relaxed rambling in scenic surrounds (recalling the Mulanje and Thyolo districts of neighbouring Malawi), but the major attraction here is Mount Namuli, one of Mozambique's premier hiking and birding destinations.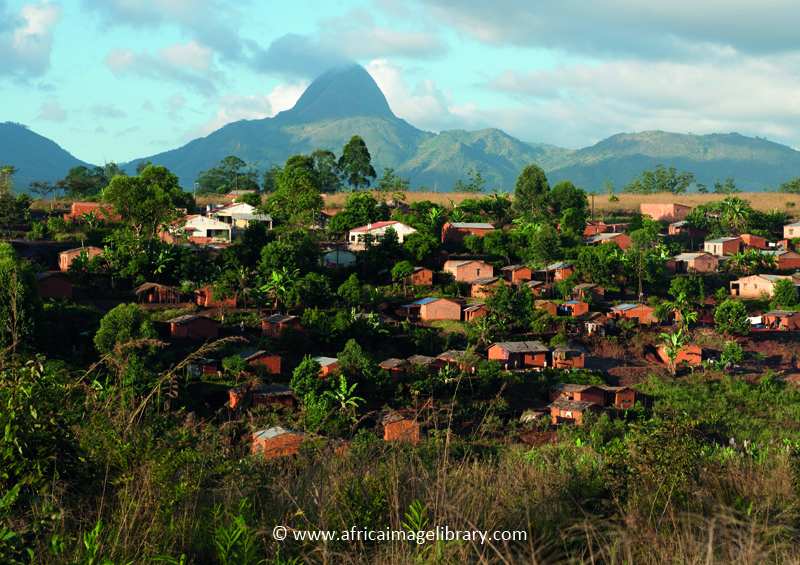 The highland town of Gurué is surrounded by tea plantations and lies at the foot of Mount Namuli, making it an ideal base for hikers © Ariadne Van Zandbergen, www.africaimagelibrary.com
The town itself is of limited architectural interest, mostly dating to the post-World War II era, but there is a rather pretty small chapel, with some colourful murals inside, at the northeast end of Avenida República. Founded by the Portuguese in the late 19th century, Gurué is named after a Lomwe chief who previously inhabited the area. Though renamed Vila Junqueiro in 1959, after the local tea magnate Manuel Junqueiro died in a plane crash, it reverted to its original name at independence. The district is renowned as a production centre for tea, which was first planted in the vicinity in the 1920s.
Tea production reached a commercial peak in the years after World War II, when a quartet of vast estates around Gurué comprised what was reputedly the largest tea plantation in the southern hemisphere and the local economy boomed on exports to Europe and North America. Despite a major slump in production after independence, tea remains the mainstay of the local economy to this day, though the fertile soils and temperate climate are ideal for a wide range of crops – check out the bountiful agricultural produce on sale in the maze of stalls that sprawl out from the covered market at the south end of town.