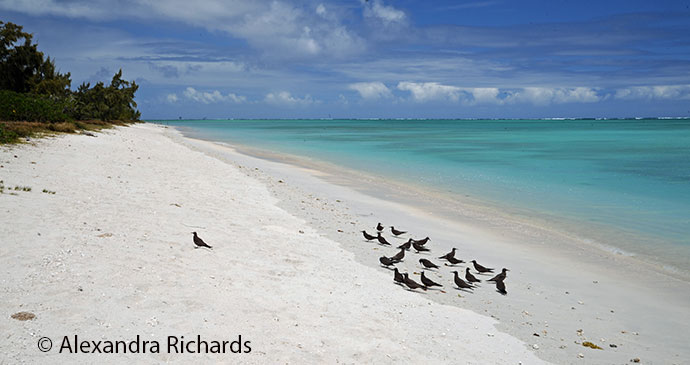 Ile aux Cocos nesting area © Alexandra Richards
An unspoilt sand island inhabited by seabirds, the trip out to Ile aux Cocos is a must for anyone visiting Rodrigues.
The excursion to Ile aux Cocos, around 4km off the west coast, is unquestionably the most popular day trip available and should cost around Rs700 (including the permit fee for the island). It is a shallow sand bar with coconut palms, casuarina trees and colonies of terns and noddies. Most hotels and tour operators organise full-day trips, which include a barbecue lunch. Apart from admiring the seabirds you can relax on the unspoilt beach and swim and snorkel in the shallow lagoon. Certain areas of the island are bird nesting sites and so are off-limits to visitors.
On the return trip the boats head into the wind and the crossing can be long, wet and cold. Some boats now come ashore at Pointe Diable to meet a minibus, which is a more comfortable option.