Réunion is a fascinating place. Officially part of France, and therefore part of the European Union, it is inhabited by a cocktail of people of African, Indian, European and Chinese origin. The Creole culture is strong here and séga (a traditional dance with African roots), sorcery and occasional cockfights contrast with the ubiquitous croissants, Citroëns and boules tournaments.
Réunion is a very easy place to visit – a kind of user-friendly, flat-packed paradise, where life is exotic yet easy and familiar. The atmosphere is tropical, yet the roads, doctors' surgeries and hospitals are of a reassuringly European quality.
While Réunion's beaches may not rival those of Mauritius, its natural beauty is world class. The rugged, mountainous interior attracts hikers, naturalists and adventure sports enthusiasts from around the globe. Having one of the world's most active volcanoes has also proven to be a tourism asset.
What to see and do in Réunion
Hiking
For many, hiking is the reason for visiting Réunion, which boasts over 1,000km of well-maintained trails.
The island's three cirques, formed by the collapse of ancient volcanic craters, are a hiker's dream, with spectacular mountainous scenery punctuated by thundering waterfalls. Mafate is the most remote of the cirques and only accessible on foot or by helicopter. It can, however, be seen from the spectacular viewpoint at Piton Maïdo.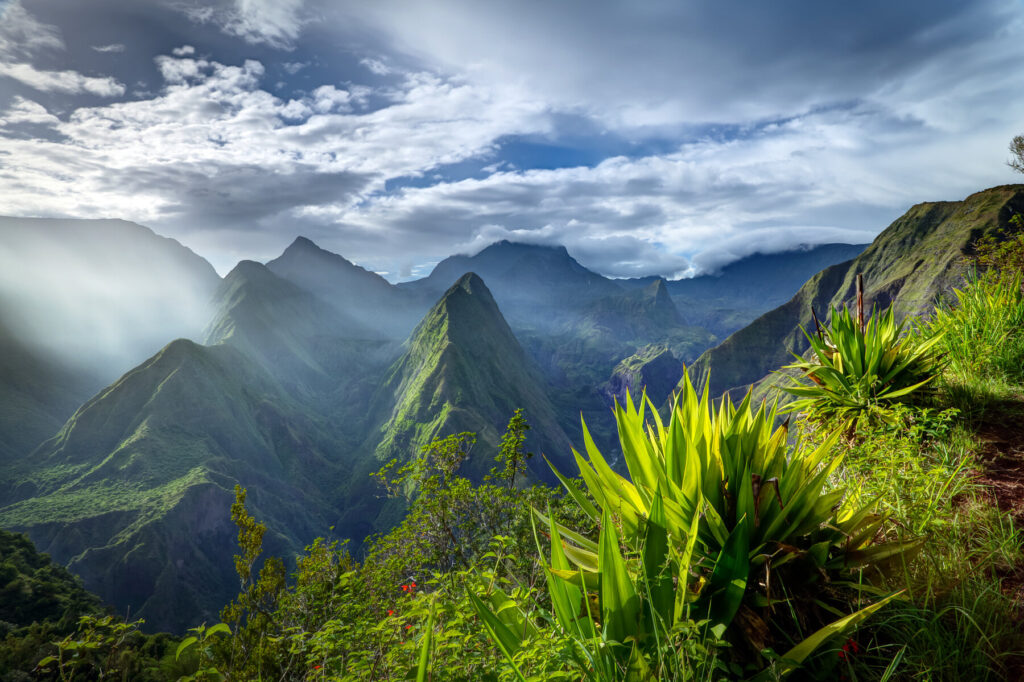 For non-hikers the cirques are still a 'must-see', not least for their spectacular scenery and cool, clean mountain air. The cirques of Cilaos and Salazie can be reached by road. The pretty town of Cilaos is set in a basin surrounded by mountains and is known for its thermal springs. Salazie is the wettest and greenest of the cirques, with numerous waterfalls and pretty Creole villages, such as Hell-Bourg, rated one of the most beautiful in France.
High on your list of things to do in Réunion should be hiking around Piton-de-la-Fournaise, one of the world's most active volcanoes – provided it's not erupting, of course. Keen hikers will also enjoy the two-day climb of Piton-des-Neiges, which can be timed so you arrive at the summit to watch the sun rise over the Indian Ocean.
Mountain biking
Mountain bikes are all the rage in Réunion and are available for hire in most activity centres. The island has over 1,400km of marked trails, which meet French Cycling Federation standards. Popular trails are around Maïdo, Entre-Deux, Cilaos, Salazie, Piton-de-la-Fournaise and the coast around Ste-Rose.
The French for mountain bike is VTT (vélo tous terrains) (pronounced 'vay-tay- tay'). You will also see suggested routes marked on large boards in many tourist areas. Once a year, usually in November, Réunion plays host to one round of the Mega Avalanche international series of downhill mountain-bike races. The races in this series are unusual for the downhill discipline as they are mass-start races of up to 25km. Packages which include flights, accommodation and bike transport are available from mainland France. For more information, visit www.ucc-sportevent.com.
The going rate for mountain-bike hire is around €5 per hour, €10–12 per half day, €20 per day. Helmets and gloves are extra. Some companies organise group rides, which cost around €85 per half day and include instructor, gear and insurance.
Canyoning
Canyoning, or abseiling down waterfalls, is very popular among thrill-seekers in Réunion. The island, with its innumerable waterfalls and spectacular gorges, boasts the ideal landscape. Canyoning starts at around €50 per half day, €70 per full day.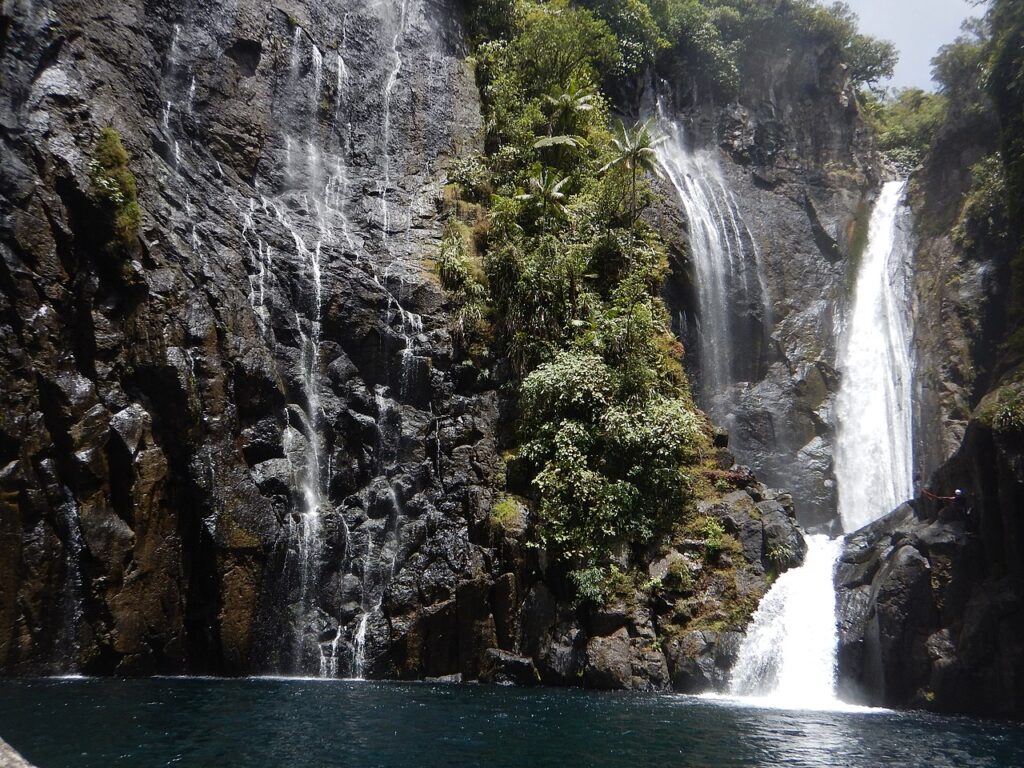 Trusted activity operators include:
Horseriding
On horseback is the ideal way to explore Réunion's rugged interior. Rides can be arranged for just an hour, a half day, a full day or several days. Some of the establishments around La Plaine-des-Cafres offer rides to the volcano Piton-de-la-Fournaise.
Riding schools vary considerably in standards, although instructors are usually qualified. Although most establishments are affiliated to the French Equestrian Federation, some are reluctant to loan hats, even if they have them. If you insist, you will usually get one, which is important as the terrain in the interior is invariably rocky and uneven. An hour's ride will usually cost around €30, 2 hours €50, a half day €75 and a full day €135. The best companies to arrange the experience are:
Centre Equestre de la Fenêtre
Transport in Réunion
By air
The majority of visitors arrive by air, from Africa, Europe or other Indian Ocean islands. The main airport is Roland Garros International Airport, which is 11km east of the main town, St-Denis. The airport at Pierrefonds, in the south of the island, handles flights to Mauritius and Rodrigues. For more information, see opposite.
The only direct flights from Europe to Réunion are from France and take 11 hours from Paris. A number of airlines have introduced flights from regional airports in France. Alternatively, fly to Mauritius and on to Réunion from there. For airline offices in Réunion, go to reunion.fr.
By sea
A growing number of cruise ships stop off at Réunion. Lots of glamorous French yacht owners keep their vessels in St-Gilles-les-Bains and may be looking for crew if you're lucky. Try asking at the local tourist office or around the port, where everyone seems to know each other.