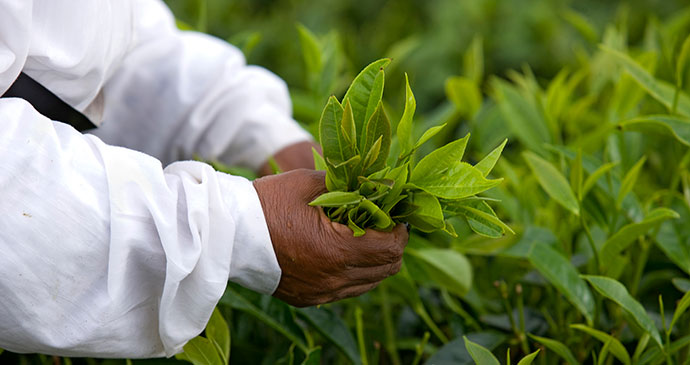 Tea is produced locally on the island and comes in a variety of locally inspired flavours, such as vanilla and coconut © Mauritius Tourism Promotion Authority
Take a guided tour of this working tea plantation to see how one of the island's biggest exports is made.
This working tea factory turns 40 tonnes of tea leaves into ten tonnes of tea per day. Guided tours take you through the whole process, from the drying of the leaves when they are first received through to the flavouring of the tea and finally the packaging. Tours take place every 30 minutes in the mornings and in winter the factory usually operates only on a Wednesday, due to the reduced harvest. There is also a museum which charts the history of tea and exhibits various machines which have become obsolete over the 115 years that the factory has been in production. A short drive brings you to a chalet where you can taste a number of the teas produced in the factory, such as vanilla, coconut and mint flavours, while enjoying magnificent views down to the coast. There is also a good restaurant here. Packets of tea are on sale in the shop and make a good souvenir. Tour buses seem to arrive around 11.00 and it can get busy at this time. It may be wise to phone ahead.