Meaning 'big island', the fertile and prosperous Nosy Be is blessed with an almost perfect climate all year round.
The name means 'big island' and is pronounced 'nossy bay' by the local Sakalava people, although 'nooss bay' is nearer the highland pronunciation. It is blessed with an almost perfect climate for much of the year. Fertile and prosperous, with the heady scent of ylang-ylang blossoms giving it the tourist-brochure name of 'Perfumed Isle', this is the place to come for a rest – providing you can afford it. Compared with the rest of Madagascar, Nosy Be is expensive.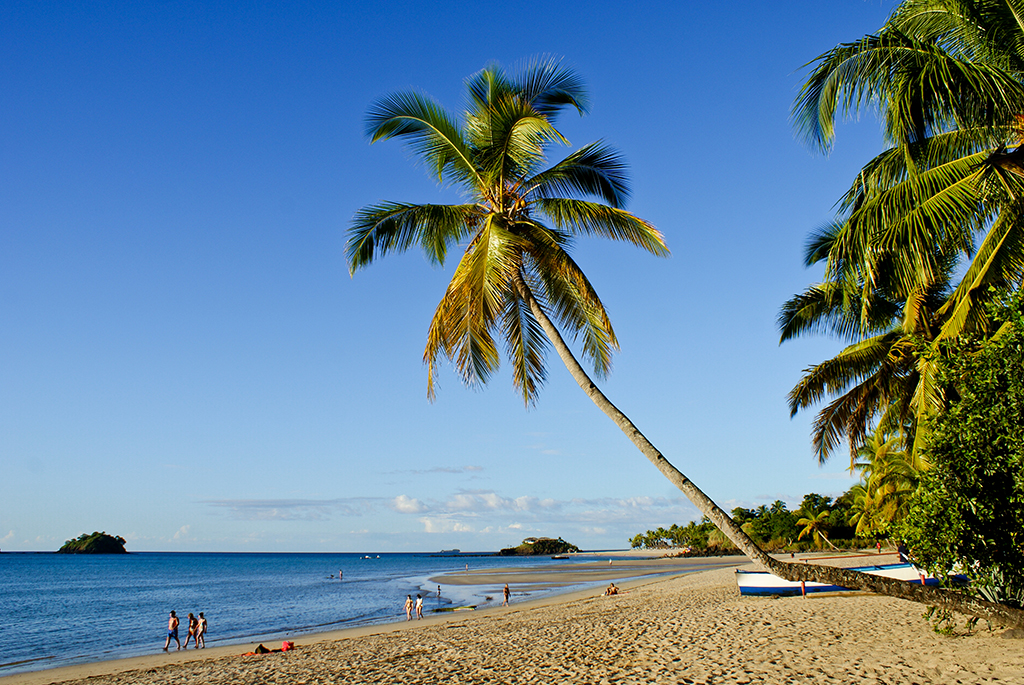 Tourism developed here long before the mainland, so inevitably the island seems touristy to adventurous travellers. Since the demise of the sugar industry, all available land is being bought up for hotel development, pushing prices ever higher. That said, Nosy Be has much to offer – from good seafood and beaches to scuba-diving and boat trips. It also has many more luxury hotel options than in the rest of Madagascar, and a significantly higher proportion of Italian-owned ones.
The only significant town is Hell-Ville, which is where the ferry port is as well as such services as banks and airline offices. It has some basic accommodation but no beach; most tourists will want to stay at the better hotels stretching along the west coast. The beachfront village of Ambatoloaka in the southwest comprises a couple of dozen hotels and restaurants, so this is the place to stay if you want to be within walking distance of eateries and nightlife.
Heading north, the hotels become progressively more isolated and the beaches better. For an even more exclusive experience, consider staying on one of the islets surrounding Nosy Be.
More information
Read more about Nosy Be and Madagascar in our guidebooks and literature titles: