One of Madagascar's most popular reserves, this national park is home to a variety of lemurs, birds, reptiles and invertebrates.
In the late 1990s the long-established reserve of Analamazaotra Forest, sometimes known by its colonial name of Périnet, was combined with Mantadia, 20km to the north, to form Andasibe-Mantadia National Park. Because of its proximity to Tana and its exceptional fauna, this is now one of Madagascar's most popular reserves. These two areas of moist montane forest (altitude: 930–1,049m) are home to a variety of lemurs, birds, reptiles and invertebrates.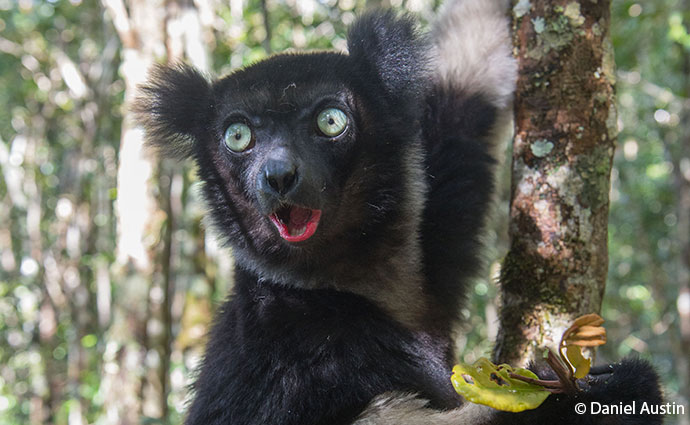 This reserve protects the largest of the lemurs, the indri. Standing about a metre high, with a barely visible tail, black-and-white markings and a surprised teddy-bear face, the indri looks more like a gone-wrong panda than a lemur. It is the voice that makes this lemur extra-special: while other lemurs grunt or swear, the indri sings. It is an eerie, wailing sound – a cross between whale song and a siren – and it carries for up to 3km as troops call to each other across the forest.
There are 11 species of lemur altogether in Andasibe, although you will not see them all. You may find grey bamboo lemurs, common brown lemurs and perhaps a sleeping avahi (woolly lemur) curled up in the fork of a tree. Diademed sifakas and black-and-white ruffed lemurs have been translocated here from Mantadia and from forest cleared to make way for the Ambatovy nickel and cobalt mine.
Although the vast majority of visitors spend one or two nights here it is just possible to visit Andasibe as a long day trip from Tana. You will need to leave before dawn to have much chance of seeing and hearing the indri.