Spot humpback whales, leatherback turtles and severely threatened Damara terns in this beautiful and diverse national park.
One of Gabon's most accessible parks, Pongara National Park is astonishingly beautiful. Extending for 870km2 over much of the Pointe Denis peninsula and the riverine landscapes of the southern Gabon Estuary, it was granted protected status because of its diverse scenery – vast mangrove flats, forest, savannah, and of course the beach itself. It harbours a rich and varied birdlife, including vulnerable Damara terns. The beach at Pointe Pongara, where the estuary meets the ocean, is famous for the large number of vulnerable leatherback turtles that crawl ashore to lay their eggs. Pongara's mangroves are full of shrimp and young saltwater fish. Its forests have remnant populations of monkey, buffalo, duiker and even a few chimpanzee and elephant.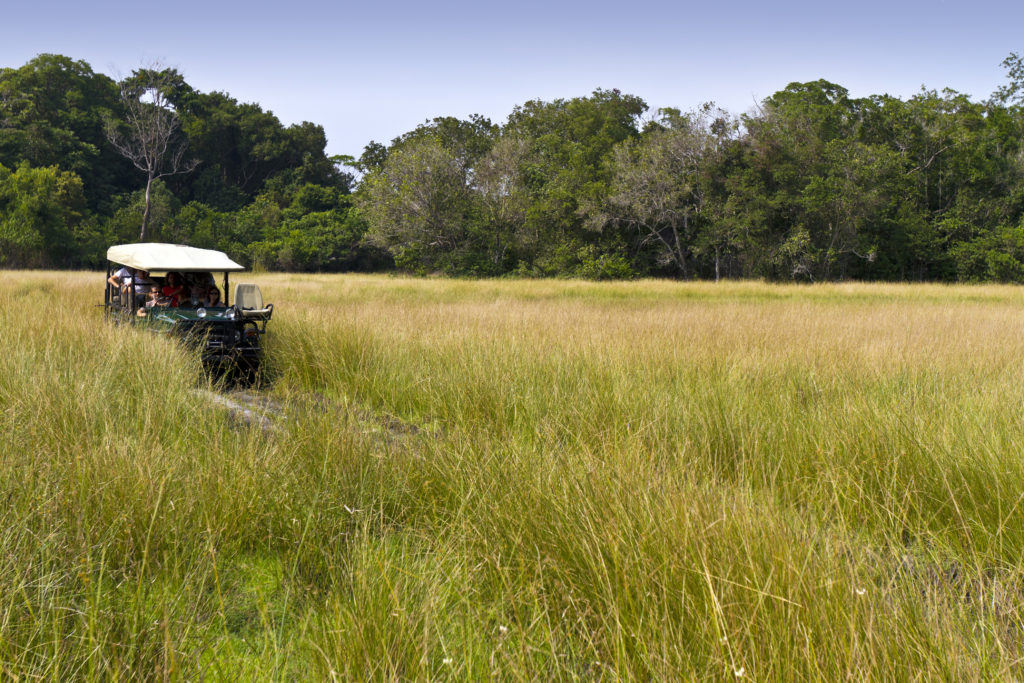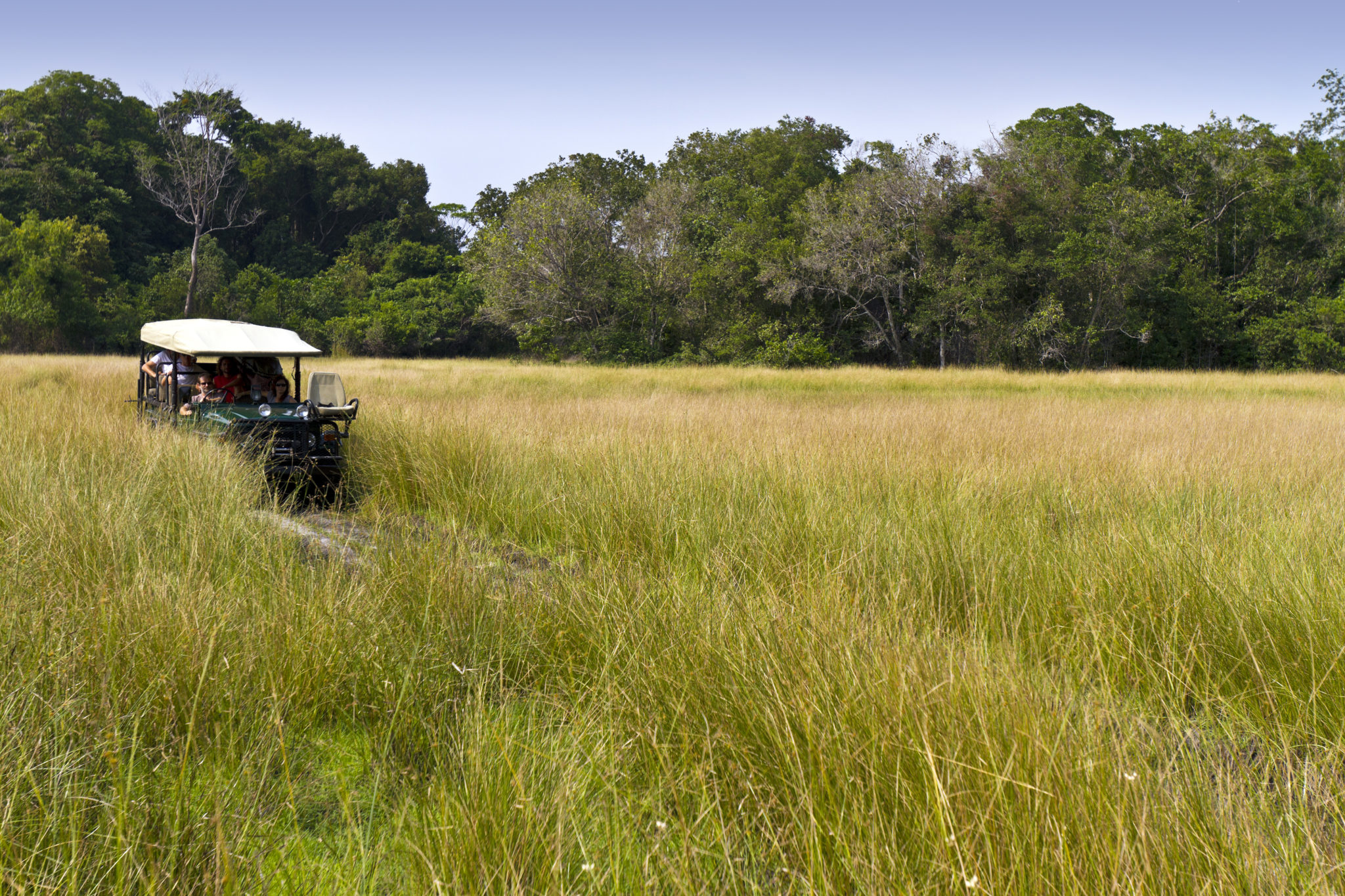 Most visits to Pongara National Park take in only the peninsula portion that surrounds Pointe Denis, as there is currently no tourist development in the riverine southern part of the park. Aventures Sans Frontières organises wonderful excursions to the peninsula. As turtles tend to lay their eggs at night, the company offers to pitch a tent for you right on the beach. You can spend the day walking along the coast on the lookout for turtle traces, or join a guided forest tour. All excursions start at ASF's Pongara Eco-museum (located near Pointe Pongara), which provides information about turtle biology, threats and conservation issues, and displays several shells and turtle models, giving you an idea of these creatures' grand scale. The trip is excellent value for money.
Walking down the endless beach, you pass the idyllic resort La Baie des Tortues Luth, a perfect place for a break. From here, a short hike in the forest takes you to the place where chief Rapontchombo, alias King Denis, was buried for the first time. Rising sea levels forced the villagers to dig the body up and rebury the king somewhere deeper in the forest. If you want to visit his current grave, you should ask the village's chief – who is one of Rapontchombo's direct descendants – for permission and directions.
Continuing south brings you to Pointe de Ngombé and its lighthouse, which dates to the end of the 19th century. It may be possible to climb to the top of the lighthouse for spectacular views of the ocean, but do use your judgement. From June to September, it's possible to spot passing humpback whales from up here.