With an irresistible combination of scenery and wetlands, Loango National Park is the jewel in the crown of Gabon's 13 parks and offers one of the world's most exhilarating safari experiences.
Loango National Park is the jewel in the crown of Gabon's 13 parks and offers one of the world's most exhilarating safari experiences, thanks to its irresistible combination of scenery and wildlife. With more than 175km of uninhabited shoreline, it is widely regarded as one of Africa's last great coastal wildernesses. Lagoons, forests, savannahs and wetlands all come together within the park's 1,500km2.
Loango's endless beach is one of the few places in the world where buffalo and forest elephant still have access to the sea, and even gorilla families are occasionally seen foraging in beachside trees. The park is also home to the legendary 'surfing hippos', memorably captured on film by National Geographic photographer Michael Nichols in 2004. In season, humpbacks and dolphins may be seen frolicking in the warm equatorial waters of the Atlantic Ocean just offshore. Many rare bird species have also been spotted here, including Forbes's plover, Loan go weaver, quail finch, rosy bee-eaters and Congo River martins. The park is a paradise for lovers of sport fishing and record catches of tarpon, as well as barracuda, rouge, and big sharks are possible here.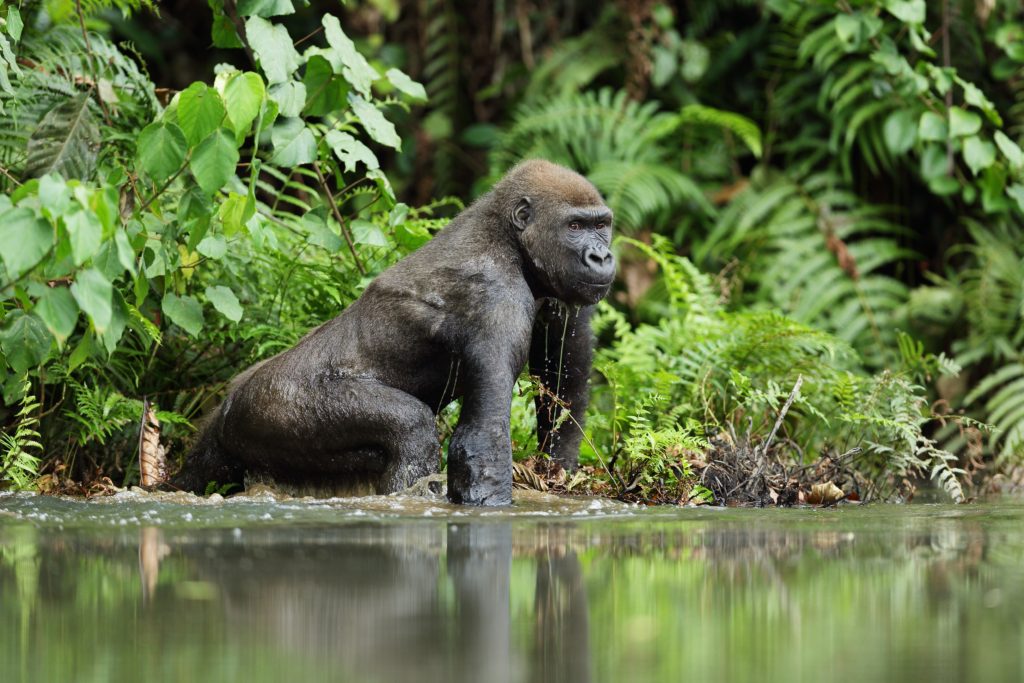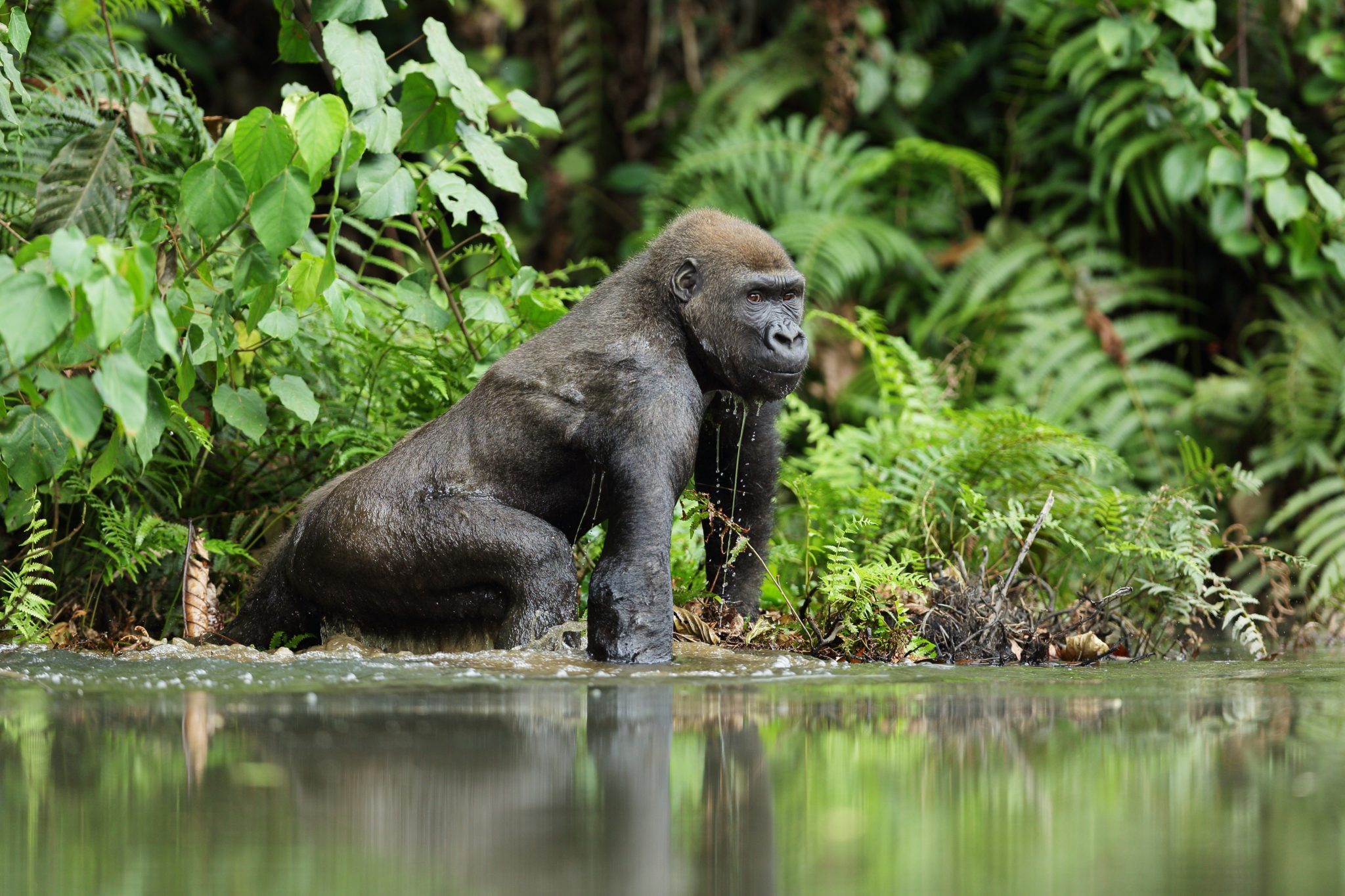 Loango's attractions change depending on the time of year but, regardless of season, the park is worth at least two or three days of your time, should your budget allow. The whale season begins around mid-July and continues through to mid-September, the tarpon fishing season lasts from October to mid-November, and the turtle season is October to mid-January. For the best chance of seeing elephant wandering the white-sand beaches, visit during the rainy season from October to April. At all times, you're likely to see at least some of the following: buffalo, hippo, crocodile, manatee, elephant, chimpanzee and gorilla. Moreover, with the 2018 introduction of treks to visit a troop of habituated lowland gorilla at Yatouga in the north of the park, Loango's offerings grow richer still. Sport fishing and boat or walking safaris that provide for excellent animal spotting can be done on either side, but 4×4 safaris and habituated gorilla trekking are only available in the north.
The current park incorporates the former Iguéla and Petit Loango reserves. Though today the reserves have been merged into a unified national park, each side still has its own separate access route. As such, most visitors will visit either the northern or southern ends of the park, but not both. It is possible to connect between the two while staying within the park if you're willing to hike, but this requires advance planning.
Historically, the park has a reputation for exclusiveness and, while visiting it still can't be done on a shoestring, there are a few possibilities for those on a tight-ish budget who might be willing to splurge a little. There are currently a couple of lodges north of the Iguéla (Ngowé) Lagoon that offer great trips for less exorbitant prices and, in the south, Setté Cama is home to decent accommodation and ecotourism community projects, though still nothing that could be honestly called budget-friendly. As many of the activities here involve boat or 4×4 journeys, visiting in a group is probably the best way to defray costs.