Get up close with the residents of the gorilla sanctuary on an island in the Fernan Vaz Lagoon.
A trip to the Fernan Vaz Lagoon is one of the highlights of any exploration of the Ogooué-Maritime region and, with the opening of a new road from Port-Gentil, it is more accessible than ever. The setting is delightfully dramatic, with the lagoon's dark waters ringed by an impossibly green and vegetated shore.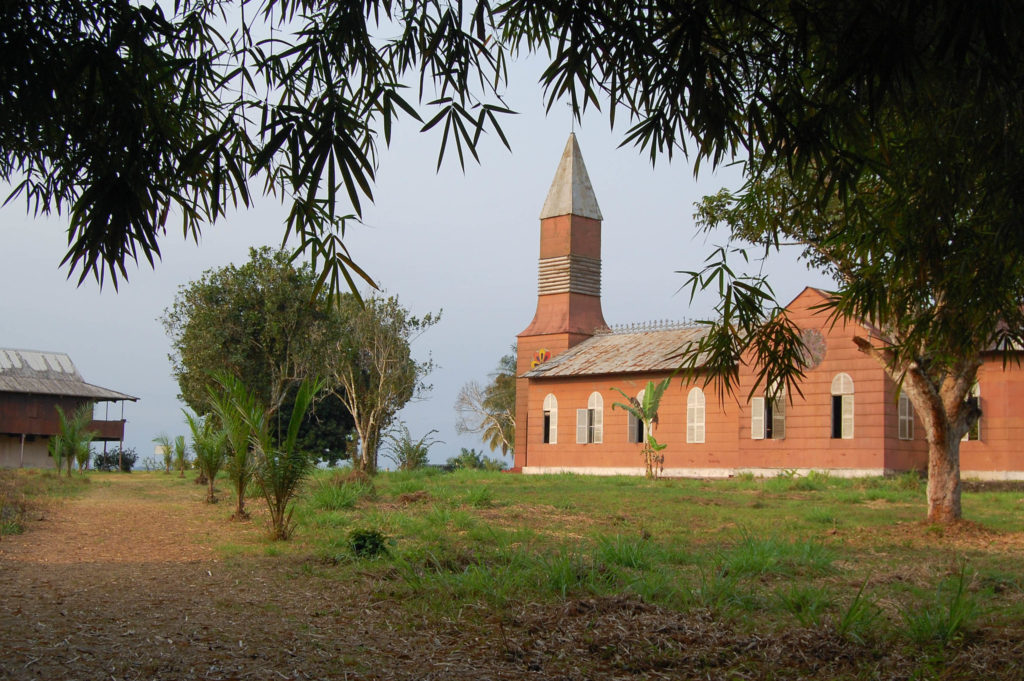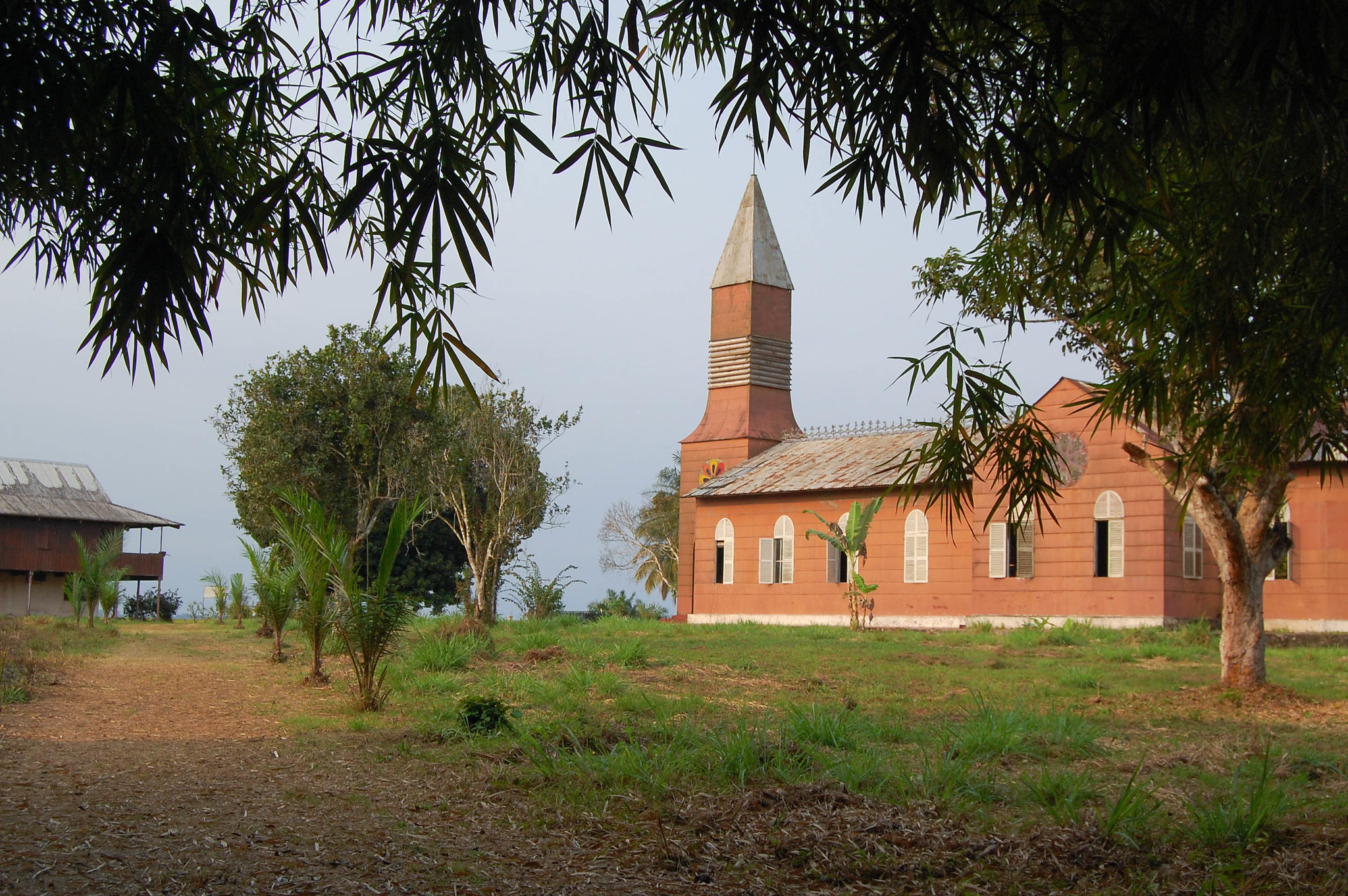 The lagoon takes its name from the Portuguese sailor Fernão Vaz, who discovered it at the end of the 15th century, but its most famous landmark, the Mission Sainte-Anne and its rust-red église, dates from four centuries later. The church was built in 1889, the same year as the Eiffel Tower, and, unlikely as it may seem, there's actually a connection. Look no further than Gustav Eiffel himself, who shipped the plans and materials all the way from Paris at the behest of Mrs Bichet, the mother of Sainte-Anne's founding priest and a wealthy woman with Paris connections. The church stands tall and elegant, the metal worn to a deep, rusty red over the years.
Today, the lagoon is also home to the commendable Fernan-Vaz Gorilla Project, which has been caring for orphaned gorillas since 2001. Situated on Île Evengué-Ezango (popularly known as Île aux Gorilles), the project runs a sanctuary and reintroduction centre. The four gorillas in the sanctuary, a forested enclosure on the island, act as conservation ambassadors to help educate national and international visitors on the plight of great apes. The rehabilitation centre is located on nearby Île Oriquet, away from human exposure, where eight orphaned gorillas currently reside. The aim is to reintroduce them back into the wild. The PGFA base camp is located at Mpando (on the mainland,) just 600m across from Oriquet Island. Visits generally last about 90 minutes, including a short introduction to the centre.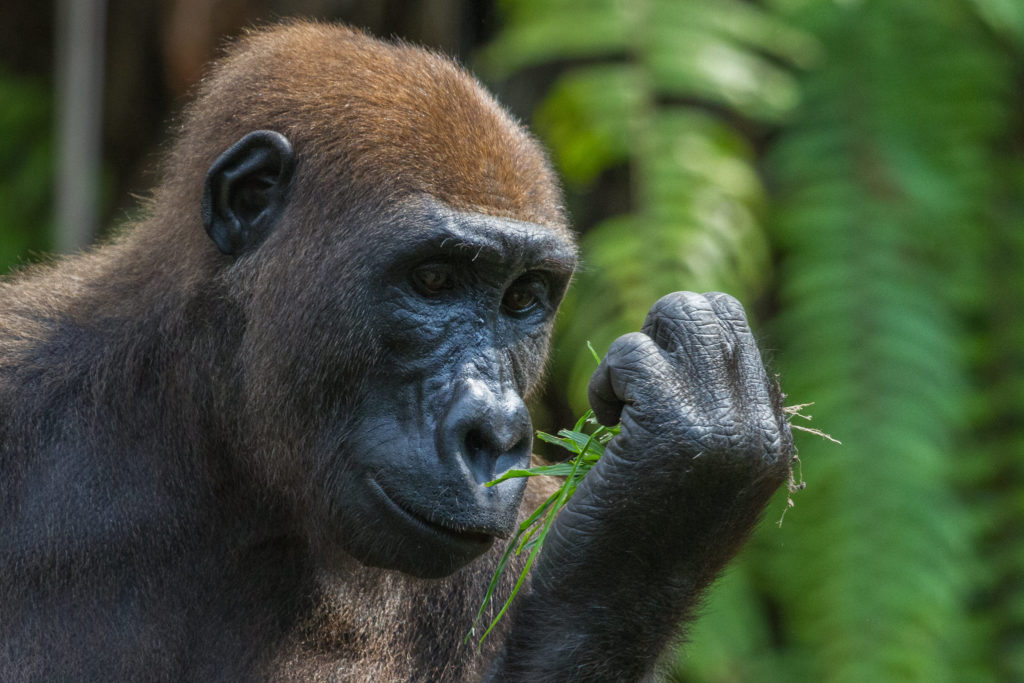 In addition to touring the mission and gorilla sanctuary, you can take guided walks in the surrounding forest or along the beach (where you can also go for a dip) and visit some of the surrounding villages. Most visitors arrive by boat on a day tour with one of the hotels in Omboué, but it's also theoretically accessible on some 50km of unsurfaced roads and sandy tracks (4×4 only) connecting the mission to Omboué. Ask locally for advice on the route if you're planning on going this way. If you'd like to spend the night, the mission offers basic accommodation in rather austere first-floor rooms built of wood.