© Dave Watts, Wikimedia Commons
This UNESCO-listed national park offers superb trekking and the chance to see the endemic gelada monkey and Walia ibex.
Inscribed as a UNESCO World Heritage Site in 1979, the awesome Simien Massif, situated about 100km north of Gondar, comprises a high plateau of ancient volcanic rock incised with tall, precipitous cliffs and chasmic river valleys. The range includes at least a dozen peaks that top the 4,000m mark, among them the highest mountain in Ethiopia and fifth-highest in Africa, the 4,533m Ras Dejen (also known as Ras Dashen, and often given incorrectly as 4,620m high). In 1966, the most westerly part of the range was set aside as the 136km2 Simien Mountains National Park (SMNP), which has since been expanded eastward to incorporate Ras Dejen and several other comparably high peaks, to cover a total area of 412km2.
Boasting an altitudinal span of around 2,600m, SMNP incorporates many different habitats, including large tracts of Afromontane forest, a medium-altitude ericaceous belt dominated by heather tussocks, and an Afroalpine habitat of guassa grassland punctuated by giant lobelia shrubs above the 3,500m contour.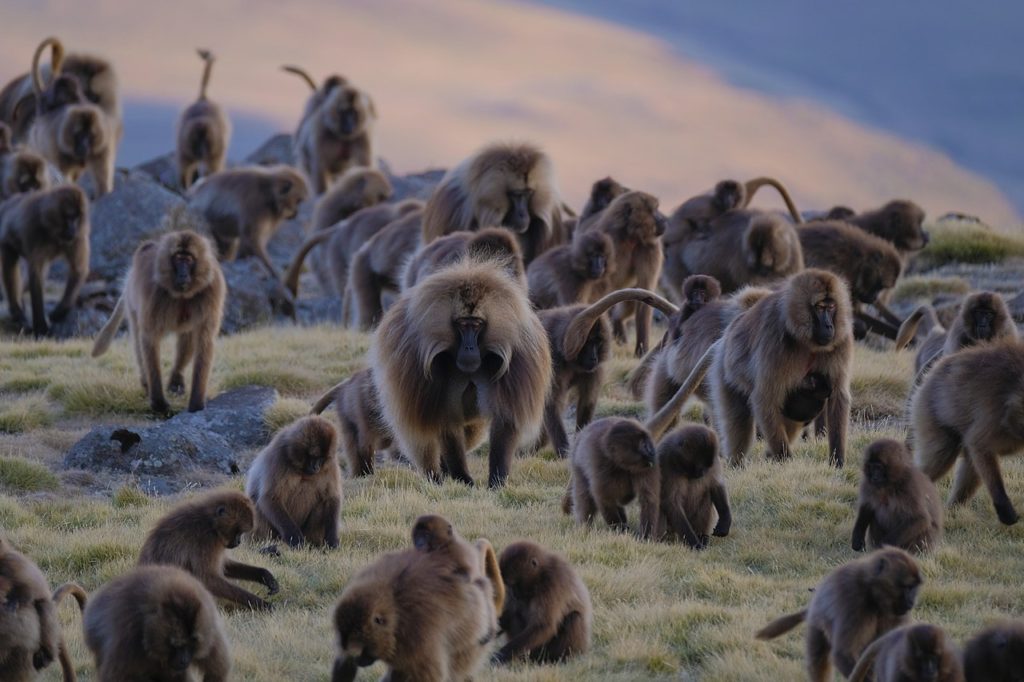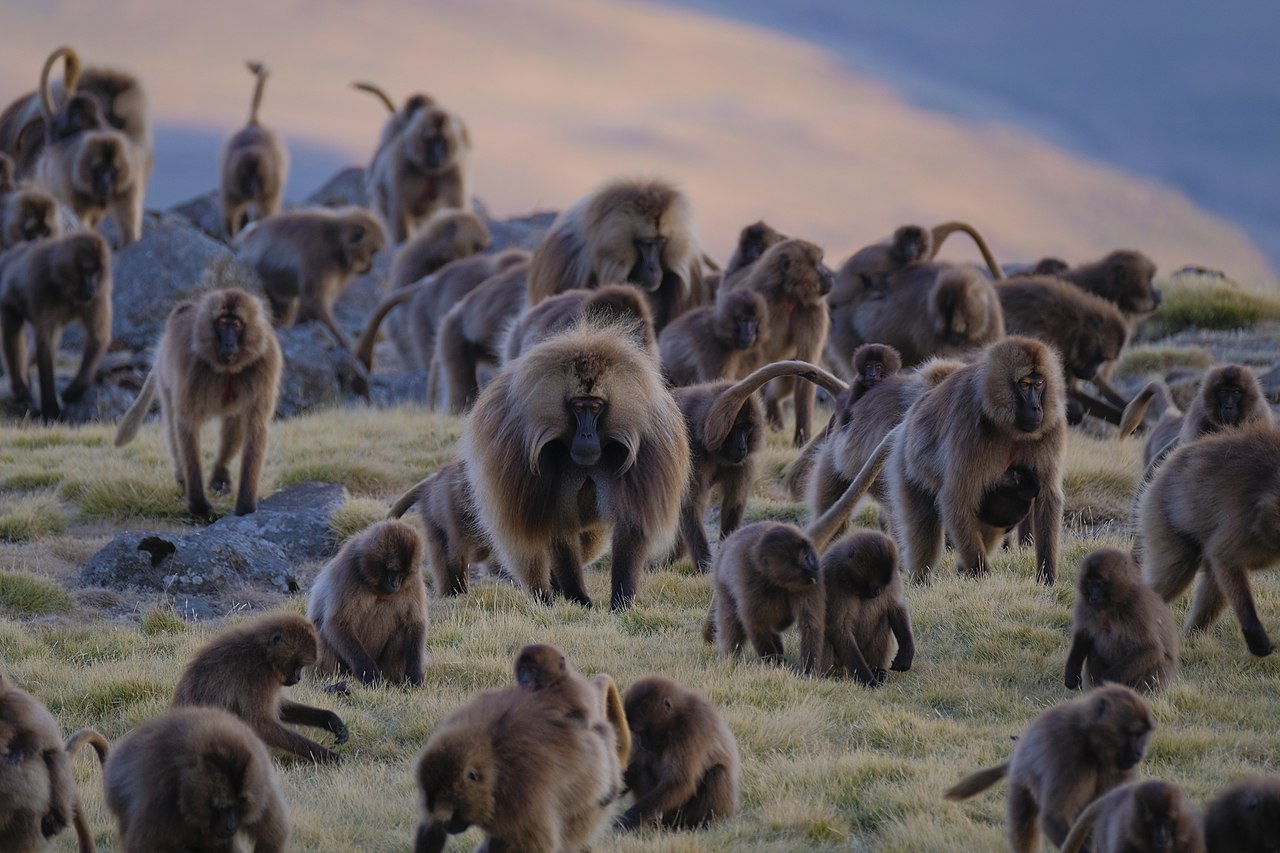 The park's main attraction is the scenery, which is utterly breathtaking, but it is also an important sanctuary for endemic wildlife, being the only remaining stronghold for the endemic Walia ibex and one of the few protected habitats of the Ethiopian wolf and gelada monkey. SMNP is Ethiopia's most popular trekking and hiking destination, best explored over a three- to ten-day hike or mule trek possibly incorporating an ascent of Ras Dejen and other peaks. However, the recent construction of a good all-weather road running deep into SMNP, as well as the opening of Simien Lodge close to the main entrance gate, has opened it up to overnight visits, and to less strenuous day
walks and drives.