© Richard Mortel, Wikimedia Commons
Accessible as it is today, Bale was one of the last parts of Africa to attract serious scientific exploration, and it remains sufficiently out of the way even today that very few travellers make it there by comparison with, say, the Simiens.
The most extensive and tallest range in southern Ethiopia, the Bale Mountains rise eastward from the Rift Valley and northwest of the arid Somali Region to an altitude of 4,377m at Tullo Deemtu, Ethiopia's second-highest peak. Although heavily settled in parts, the mountains and their immediate environs incorporate around 6,000km2 of contiguous wilderness, much of which is covered in indigenous montane and medium-altitude forest. The regional centrepiece is the 2,200km2 Bale Mountains National Park (BMNP), which protects the range's upper slopes, including the 250km2 Sanetti Plateau, which stands above 4,000m and supports the world's largest tract of Afroalpine moorland.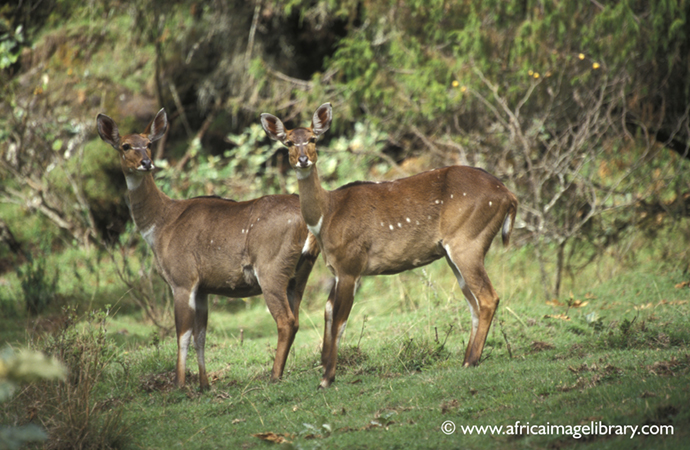 Offering some superb hiking and trekking possibilities, Bale Mountains National Park is also surprisingly easy to explore in a vehicle, with the Sanetti Plateau being traversed by the highest all-weather road in Africa (built by the Derg to provide an emergency access route to the south). The main attractions of the park are its wild alpine scenery and exceptionally diverse fauna, which includes the world's largest population of the endangered Ethiopian wolf and mountain nyala, and the unique Bale monkey. BMNP also offers some of the finest birdwatching in Ethiopia.