These parks are home to rare species such as the bonobo, giant pangolin and slender-snouted crocodile.
In fact two parks located in the heart of the DR Congo, Salonga North and Salonga South, the Salonga Park stands as one of the most untouched regions of the country. Its focus is the protection of the equatorial forests and wetlands that occupy the middle of the DR Congo, criss-crossed with far more rivers than roads.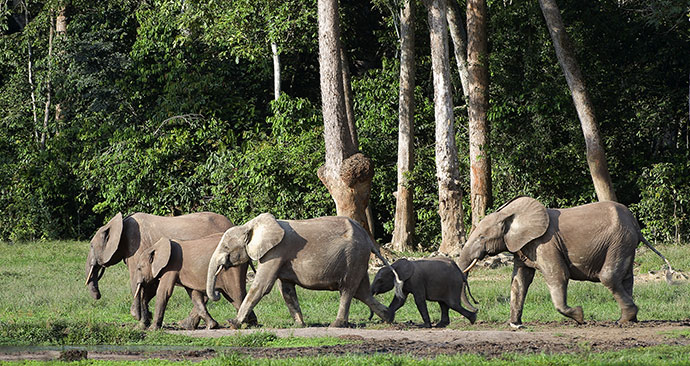 It is currently the largest rainforest park in Africa, occupying over 36,000km2. It was designated as a natural reserve in 1933 and became a national park in November 1970 under Mobutu Sésé Seko. UNESCO added it to the World Heritage List in 1984.
A 45km-wide corridor splits the two parks, allowing the local populations to navigate the region without disturbing the nature reserves. A road follows this corridor southeast from Boende, though like most roads in the DR Congo, it is barely functional. Fewer than 1,500 people live within the parks themselves.
The Salongas are home to some exceptionally rare creatures, including the bonobo, a species unique to the region. Also look for the slender-snouted crocodile, more forest elephants, giant pangolins, and some of the largest remaining hippo populations.
Birdlife is vibrant, and the rare Congo peacock makes its home in the region. Other large mammals common to the DR Congo are in the Salongas as well – buffalo, bongo, leopard and duiker have all been recorded in the vicinity.