Old colonial façades abound in this relaxed town in the DR Congo.
Lubumbashi is a unique city in the DR Congo: with clean, wide streets, its citizens have taken an active interest in the appearance of their town.
The old colonial façades are recently painted, squalor is at least hidden away rather than in direct sight. It has two notable religious landmarks, a pleasant downtown centre, and a wide variety of amenities for an ever-increasing number of foreigners who pass through.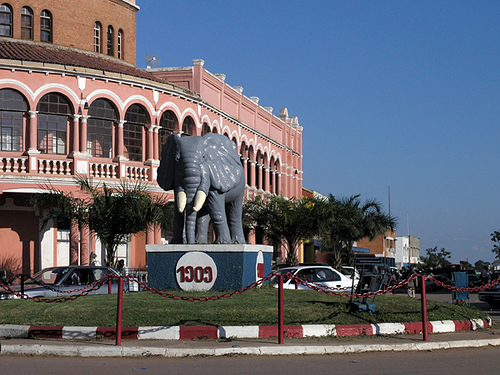 It's a pleasant place to spend any amount of time, and indeed the attitude towards those going about their business in Lubumbashi is seemingly more relaxed than that of cities further north.
The anglophone influence, as well, is undeniable here. Many people are prone to speak some English, with Zambia only a few hours' drive away. Most Katangese around Lubumbashi have at least visited their neighbour, and are more in touch with the world of English Africa. This makes it easier for the anglophone to get around, though corruption is just as much a problem as anywhere else in the nation.