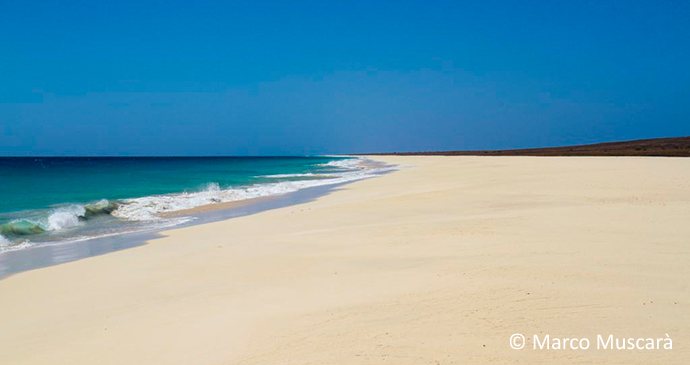 Santa Mónica Beach is one of Cape Verde's many beautiful beaches © Marco Muscarà
A long and isolated stretch of stunning sand, currently undeveloped – but for how long?
This beach is well worth a visit, but do come prepared, particularly if you are walking. You will need food, suncream and loads of water. In a 4×4, follow the road through Povoação Velha. After 6km a very rough track deposits you on the beach, named after the famous Californian strand. The Boavistan version is undeniably magnificent but a good deal bleaker. Swimming is possible here because of its southern aspect. At present, there are no facilities. A huge new all-inclusive hotel is planned, with construction due to begin in 2017.