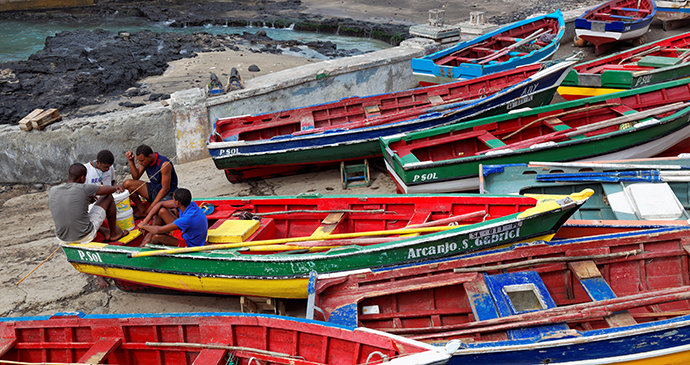 Fishing boats in Mindelo © Guido Amrein Switzerland/Shutterstock
Cape Verde's acknowledged 'cultural capital', a great place to catch some wonderful live music. If you're there at carnival time, even better!
The wide streets, cobbled squares and 19th-century European architecture all contribute to the sense of colonial history in Mindelo. Most facilities lie not on the coastal road but on the next road back, which at the market end is called Rua de Santo António and, after being bisected by the Rua Libertadores d'Africa (also known as Rua de Lisboa), becomes Avenida 5 de Julho. Most road names in the centre of town have changed, but many of the old signs linger and firms vary as to which street name they use. Like most towns in Cape Verde, street names are of limited use, and mentioning them when talking to locals will often draw a blank stare!