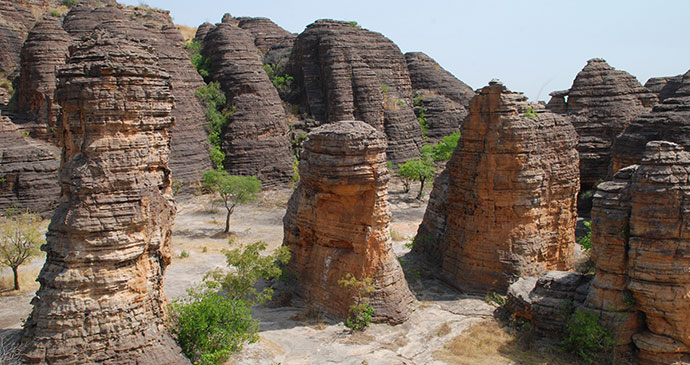 The Domes de Fabedougou are over 1.8 billion years old © Jim O'Brien
Dating back around 1.8 billion years, these hauntingly beautiful domes are both an excellent view and climbing spot.
In western Australia, the bulbous rock formations of the Bungle Bungles draw thousands of tourists every year. Burkina has an almost geologically identical feature, yet it is almost entirely unheard of. So the magnificent, hauntingly beautiful Domes de Fabedougou rest undisturbed, all the better for their desolation, bar local cows and herders. Better still, they are there for the climbing, and there are some easy ascents up the cracked sides of the domes, which sit side by side like a series of enormous grey igloos.