Highlights
Selecting the highlights of a country is a daunting prospect. For a start, it's virtually impossible for anyone to visit every town, city, village, hill, lake and beach in a country, so any list of highlights is incomplete.
Then there's the personal opinion factor; this is especially strong in Africa, where classic tourist 'sights' can be a little thin on the ground compared with, say, Europe or Asia and instead most impressions are built on the feel of a place, which of course depends on the people that you meet there. So, the following is a list of the attractions that came up most frequently in my conversations with other visitors.
Ouidah
With historical reminders of the terrible slave trade, a fascinating Voodoo culture, beautifully fading old quarters, a great art gallery and attractive beaches, it's hardly a surprise that Ouidah is many people's prime reason for visiting Benin.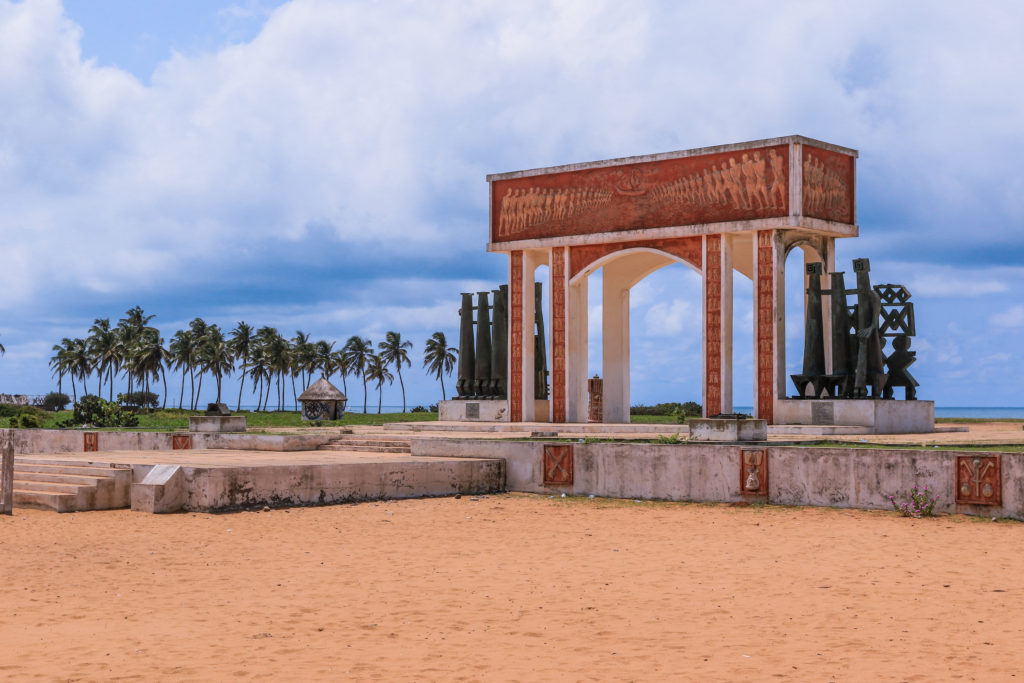 Porto-Novo
In many ways a similar deal to Ouidah, Porto-Novo, the official capital, has plenty of colourful contemporary life, a fairly tourist-accessible Voodoo culture, a sprawling market and an extremely picturesque old town. For museum buffs Porto-Novo is without doubt the highlight of the country, with the superb Ethnographic Museum as well as a clutch of other museums of lesser interest. It's also possible to organise offbeat boat trips on the lagoon next to the city.
Safari
The main reason that people traipse up to the north of Benin is for the two national parks, Pendjari and W, which are filled with elephants, lions, buffalo and an extraordinary diversity of birdlife. Pendjari is by far the easier of the two parks to visit, but W offers a real sense of adventure.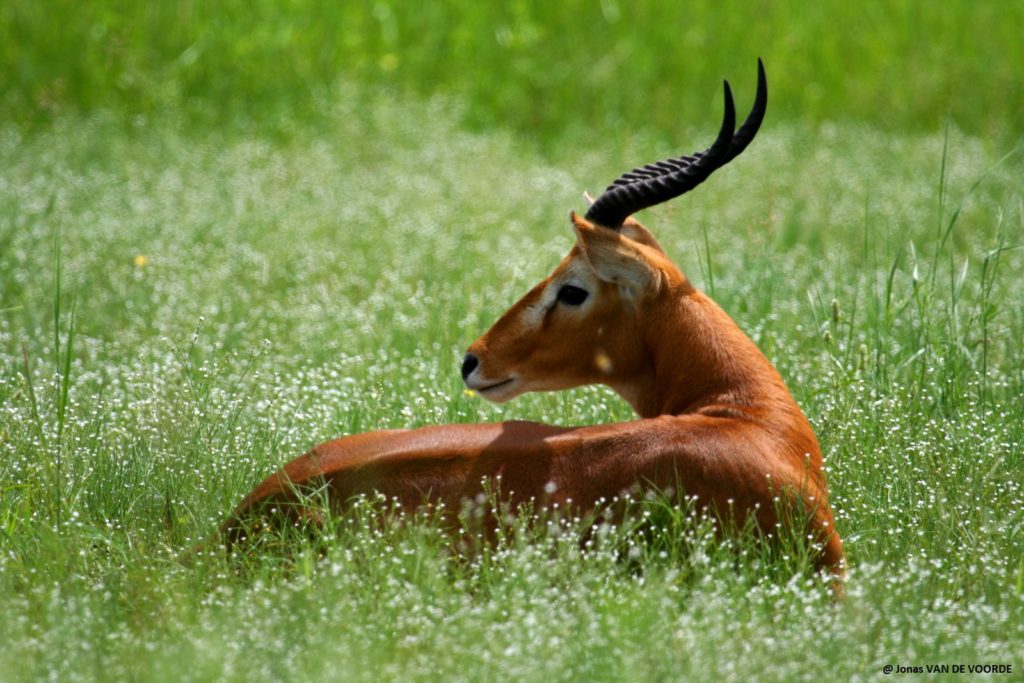 Ganvié
In the floating stilt village of Ganvié, built with the aid of crocodiles, locals sleep, eat and shop on the shimmering lake waters. The village itself is like an organic creation of waterweeds that became houses. Yes, it can be touristy, but Ganvié is the most memorable day trip from Cotonou.
Abomey
Capital of the once all-powerful Kingdom of Dahomey, Abomey is today a small, quiet country town with a friendly vibe, a fascinating museum inside the former Royal Palace, interesting markets and a nearby underground village.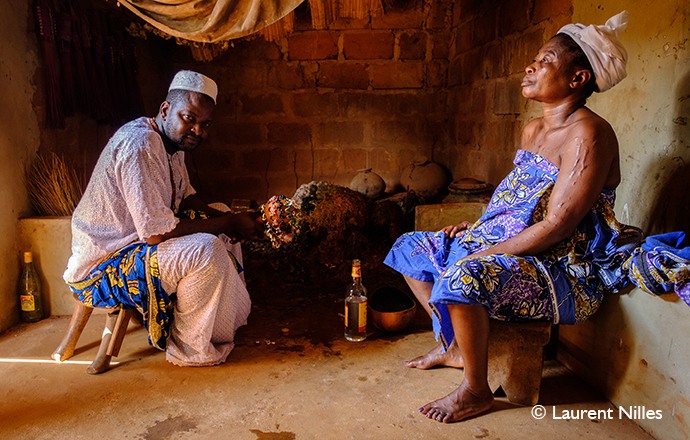 If that's not enough then with luck it's also possible to make an appointment for an audience with the most important king in the country.
Tribal villages
The Somba villages outside of Natitingou are some of the most unusual and interesting architectural constructions in Africa. They look like oversized sand castles set among the scrubby hills of the north. Very close by and similar in many ways are the miniature houses of the Tanéka peoples' almost toy-town villages.
Fête de la Gani
For much of the year the hot northern town of Nikki is very forgettable but, if your visit coincides with the annual horseriding and pomp-filled extravaganza of the Fête de la Gani then you should put Nikki high on your must-do list.
Possotomè
One of the easiest places in south Benin to get a feel for village life is Possotomè, a small muddy place on the banks of the lovely Lac Ahémè, from where you can explore various nearby village markets as well as take boat trips out to forgotten stilt villages. It's also a likely spot in which to stumble upon some unexpected Voodoo celebration.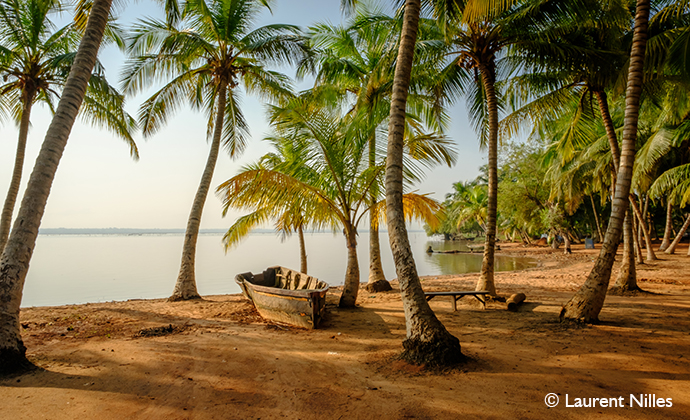 Malanville market
Right up on the border of Niger and the banks of the river with the same name, every Friday and Saturday Malanville has one of the biggest and most flamboyantly colourful markets in the country. It's a great place to find people from across West Africa, especially the Fulani, or Peuls as they are known in Benin, in their over-the-top rainbow colours.
Suggested itineraries
A weekend
If you're in Cotonou for work reasons and only have a weekend to spare then early on Saturday morning head to the stilt village of Ganvié. After a morning of messing about on boats here, hop in a car for the hour-long drive to Ouidah. Spend the remainder of the day and most of Sunday checking out the street life, museums and historical attractions before returning to Cotonou on Sunday night.
One week
With only a week to spare you can see a good cross section of the south of Benin. Spend day one exploring the markets and galleries of Cotonou, take an evening boat ride around the stilt village of Ganvié and don't forget to sample some high-quality Beninese food in one of the city's better African restaurants. Spend days two and three in magical Ouidah.
For many people this history and Voodoo rich city is the highlight of southern Benin. Spend day four either on the beach at Grand-Popo or head to Possotomè in order to experience village life. Days five and six can be devoted to the ancient royal city of Abomey with its walls made of human blood and underground towns. Day seven can be spent in the pastel-coloured city of Porto-Novo with its interesting museums and vibrant Voodoo culture.
Two weeks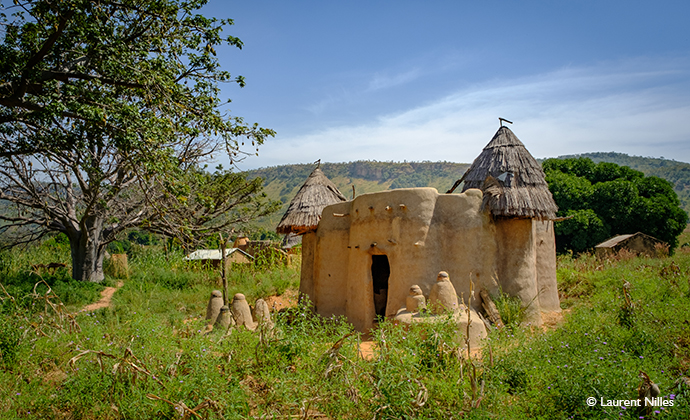 In two weeks you could see the best of the north and south of Benin. Start by following the itinerary for one week as far as Abomey. From there it's a long drive north to Natitingou. Allow at least a day in the city in order to visit the amazing Tata Somba and/or Tanéka villages. From Natitingou it's another long drive to Pendjari National Park. Allow at least two nights here before returning all the way back to Cotonou via beautiful Porto-Novo.