Visit the medieval-castle-like houses of the extraordinary Tata Somba villages.
Southwest of Natitingou a minor road winds through the Atakora Mountains, whose heights reach only a very modest 658m. Nevertheless, in a country as flat as Benin this is pretty exciting stuff and the scenery, it cannot be denied, is very impressive. It is best appreciated at the very southern edge of the escarpment, at the viewing platform known by the tongue-twisting name of Koussakouangou.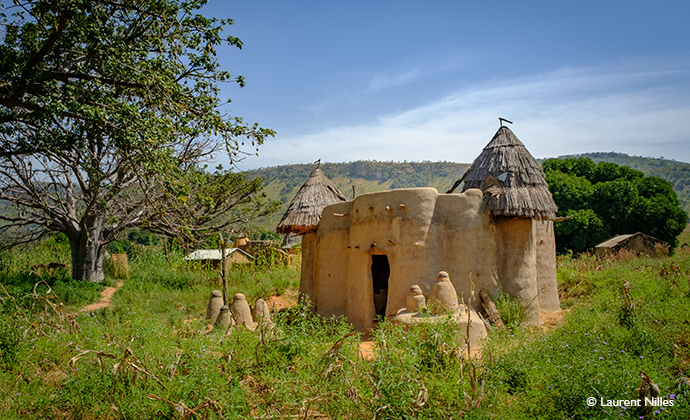 Try to get here for the early morning when the air is likely to be at its clearest and the views, right across the Somba country and off into nearby Togo, at their best. From here the road bends, corkscrew like, down off the plateau, depositing you finally at the village of Boukoumbé, which is the launching pad for the largest concentration of Tata Sombas, those truly unique fortified houses inhabited by a people who, until very recently, have kept their tribal traditions alive and pure.