This is one of Benin's friendliest little villages, offering a number of interesting excursions out on the lake.
One small frustration of travelling around Benin (or almost any other African country for that matter) on public transport is the difficulty of seeing anything more than a fleeting glimpse of rural village life through a dirty bus window and not actually being able to stop and soak it in properly. This is somewhat ironic as most people don't come to Africa to visit big, polluted cities; they want to spend time in the little villages. If you have your own transport then this is not a problem and Benin is littered with hundreds of villages you can stop off in, but if you are travelling around south Benin on public transport then Possotomè, home of the ubiquitous mineral water, might be the best chance you get to have a close look at the day-to-day events of a small village.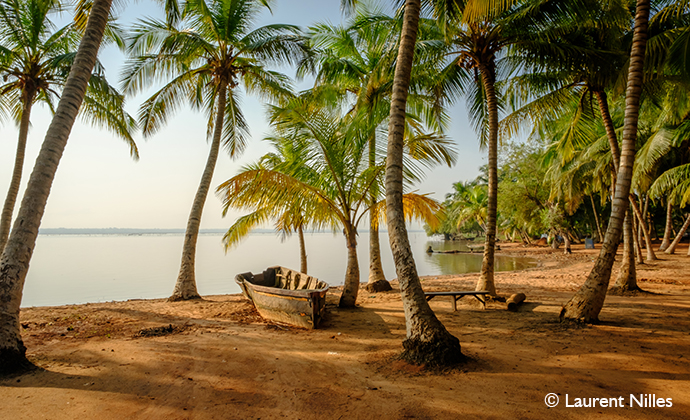 Set on a deliciously green hill just above Lac Ahémè, Possotomè is a wonderfully friendly little village that offers a number of interesting excursions out on the lake or to nearby night markets. It is highly recommended if you find Grand-Popo just not quite what you came to Africa for. There are no real facilities of any sort in the village, so come prepared.