It's easy to pass three or four days soaking up the atmosphere in Porto-Novo, losing yourself among the narrow winding streets and colourful markets.
Porto-Novo is the political, if not commercial, capital of Benin. Yes, it's hard to believe, because in comparison with Cotonou it seems like just a small and forgotten provincial town, but it's true. In fact you have to feel a little bit sorry for Porto-Novo, because it really must struggle with feelings of insignificance. On the one side it's got Cotonou, its younger, upstart neighbour 40 minutes to the west who's gone and stolen all the facilities, all the jobs, all the entertainment and all the hopes; and an hour or so to the east, it's chewed up, mashed about, digested and chucked back up by the immense belly of the city that is Lagos. But Porto-Novo isn't overawed by its constantly growing cousins; in fact it just sits there coolly claiming to be the capital that, in all but paper, it is not. And it's all the more endearing for it.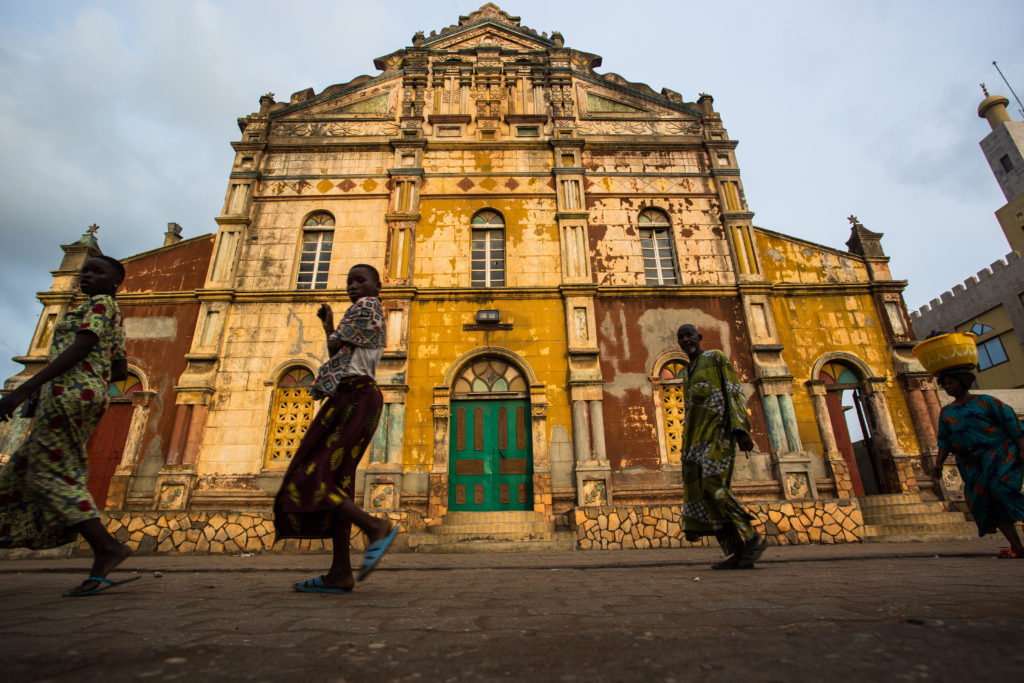 Porto-Novo is often overlooked in most visitors' itineraries, which is a real shame because in many ways it's actually the most interesting urban centre in the country as well as one of the most physically attractive.