One of the most infamous names in the Atlantic slave trade, Ouidah is today the spiritual capital of Benin.
If you arrive for the first time in Ouidah in the early morning or late afternoon, when the air is at its coolest, you will be struck immediately by the quality of the light. The deep colours of the houses radiate with a golden glow and the reds and purples of the people's clothing seem to burn like flames. At a time such as this art and spirituality seem positively to ooze out of the very fabric of the town's houses and religious buildings.
If, on the other hand, your first arrival in Ouidah is in the white heat of the middle of the afternoon, then your initial impressions will be very different. The energy of the town seems crushed, the noises of day-to-day life are strangely suppressed by the heat and the people are listless. Then it is not hard to see Ouidah as a town of pain and suffering.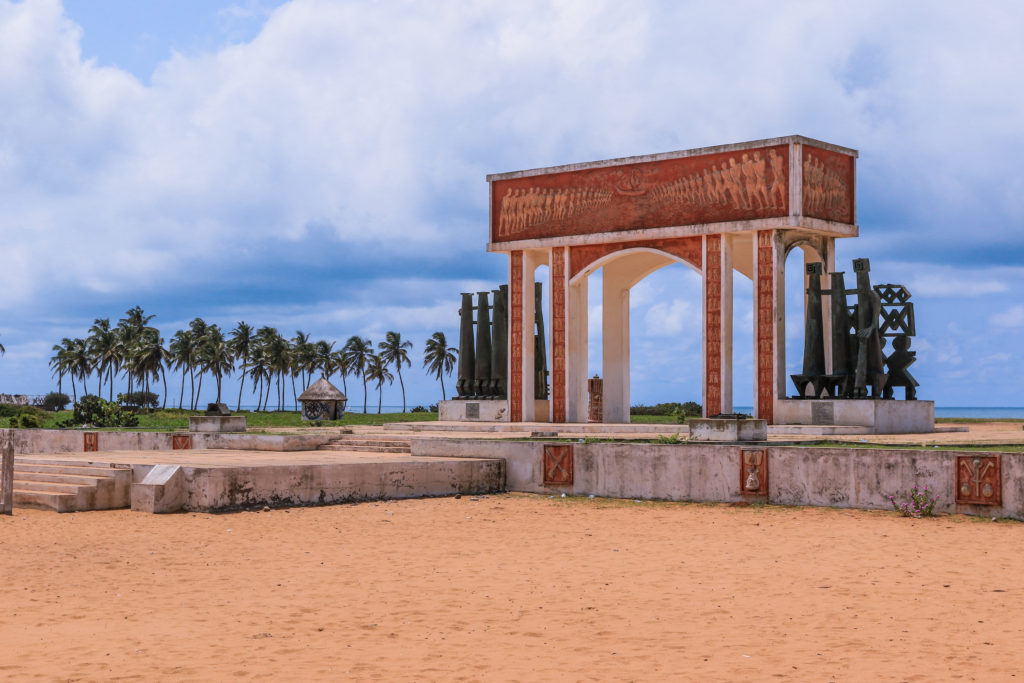 In fact, both of these first impressions are correct, for Ouidah is a town of extreme contrasts. It is one of the most infamous names in the Atlantic slave trade that dragged millions of beaten and broken Africans to the New World, but it is also the spiritual capital of the country with a thriving and lively Voodoo culture and, maybe because of the quality of the light, it is also something of a regional artistic centre. Whether your reasons for coming are a search for your roots, a search for magic, a search for art or just a search for the perfect spot to lie on the beach under a coconut tree, Ouidah will not disappoint.
For many people Ouidah is one of the main reasons for coming to Benin and the town learnt years ago how to look after these guests. This means that tourist facilities are better here than almost anywhere in the country. Despite an ever-increasing number of visitors, especially those from the diaspora returning to see the homeland of their ancestors, Ouidah never really feels overrun with tourists (except during the annual Voodoo festival). An almost compulsory read for every visitor is Bruce Chatwin's brilliantly crafted semi-fictional novel, The Viceroy of Ouidah.