Giving something back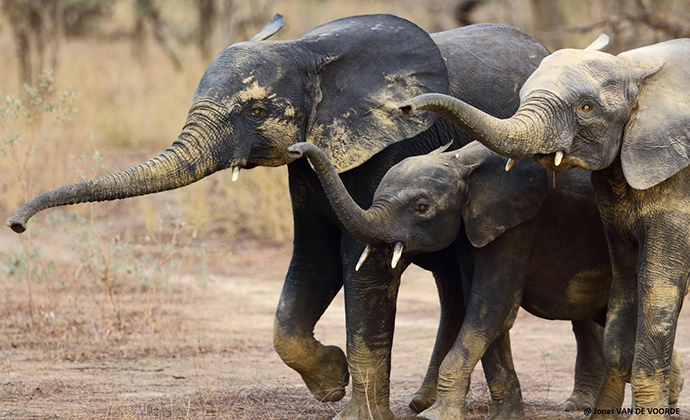 African Parks do lots of fantastic work in Benin's two national parks © J Van de Voorde, African Parks
Benin is a very poor and underdeveloped country and West Africa as a whole is the poorest region in the world. In Benin 40.1% (World Bank 2015 figures) of the population live below the poverty line and life for the majority of families is an endless struggle to make it from one meal to the next and still have some money left over to pay the school fees. So how can we, as individual tourists, help? There are no simple answers, of course, and some of our efforts do little more than ease our own consciences. However, just by visiting Benin, using local guides, staying in local hotels and buying in local shops you are injecting money into the local economy and helping to establish a tourist industry, which can be one of the fastest ways to bring wealth and change (whether good or bad is still debated) to a region. Then you can spread the word when you are back home; tell your friends what a great holiday you had in Benin and bore them over and over again with your photos until they decide to go out there and take some to bore you with in return. Contribute even a little to appropriate charities and, having seen and understood the situation for yourself, push your local politicians to vote for real and lasting changes. Or perhaps follow up one of the suggestions below.
Large international organisations
The really big guys (Oxfam, UNICEF, etc) are colossal. It's sometimes hard to remember that their work reaches down to benefit the poorest, & that they need our small donations – but it does, & they do. Most have some involvement with Benin, & if you want just to make a general donation you could do far worse. They advertise extensively, so check them out via their ads and their websites.
The Hunger Project One of the big US-based guys with an office in Benin, which started work there in 1996 & now has 18 centres in different areas. Activities include an HIV/AIDS prevention programme; health centres (with primary health care for women & vaccinations for children); provision of wells & latrines; training of animators & support workers; literacy classes; rural banks & a small-loans programme; improved food production; & new income-generating schemes for women.
Online Volunteering Service Managed by the United Nations Volunteers Programme (UNV), the volunteer arm of the United Nations, this offers a way to volunteer without leaving home. Volunteers need reliable access to a computer & the internet, & some relevant skill or experience. Via the OVS they undertake a variety of computerbased assignments for organisations in developing countries: for example translation, research, web design, data analysis, database construction, proposal writing, editing articles, online mentoring, publication, design, etc.
Smaller NGOs
Nowadays the smaller international NGOs (nongovernmental organisations) are amazing in their range & variety. Many are involved in Benin – as you travel around the country you'll probably see boards & placards announcing their projects, as well as those of the numerous local Beninese NGOs which are engaged in just about every aspect of the country's development. The French equivalent of NGO is either ONG – standing for Organisation Non-Gouvernmentale – or ASBL, which means Association Sans But Lucratif (nonprofit association). The international & local ones listed below are just a very small sample. Please let me know, for the next edition of this guide, of any others you recommend.
African Parks Working to preserve & regenerate the Pendjari ecosystem, African Parks is one of the main players in African conservation. Working with local governments & other partners, they assume full management of failing or threatened national parks in order to try & revitalise the park to allow local communities to benefit from the presence of the parks & wildlife. For those interested in supporting conservation efforts in Benin, then African Parks are the people to go for.
Centre Songhai Started in the early 1980s, Songhai is a research institute using training, research & agricultural production to improve the lives & livelihoods of the local people, mostly in rural areas. Among other activities it has set up farms around the country. Funds are raised from international donors & from the sale of produce. The main centre in Porto-Novo – by using their services (& enjoying their fresh fruit juices!), you are contributing to their work. There's much more to Songhai than we've room to cover here – do check out their website.
Clean Water 4 Benin This Swiss-based, non-religious NGO works with local institutions in Benin to facilitate access to safe, clean drinking water & to provide waterrelated hygiene & sanitation education.
In the village
As you pass through – or stay in – small towns & villages, you'll come across various development projects run by local charities, missions or NGOs. If these interest you, make a note of the contact details – once back home you may be able to organise fundraising or other support. This is development 'on a human scale' – a water pump, a well, a school, an orphanage, a village hall, a plot of farmland – so that the local organisers will appreciate your individual interest as much as you enjoy being personally involved. If there's a hospital or health centre & you have any medical involvement back at home, maybe you can link up with a nurse or doctor for an exchange of news. If you're in touch with a medical institution at home that might be persuaded to donate equipment or medicines, this would be of great value. If you felt drawn to a village or a community, but didn't manage to get details of any current activity there, it's worth doing an internet search for its name when you get home – try various spellings, just in case! – as this sometimes produces unexpected contacts.
When you leave
Here's a final chance to be useful in Benin. Don't take home that T-shirt you probably won't wear again, that English–French dictionary or phrasebook, that pad of paper, that length of tough string, that torch, those spare batteries … collect them up and give them to a local charity, possibly one of those listed above. Or you could ask your guide or hotel to suggest others, depending on your interests. Then you'll have more space in your bags for all those bulky souvenirs that you couldn't resist.