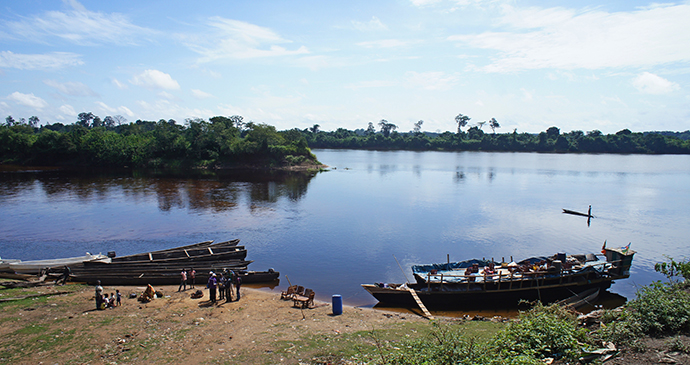 The mouth of the River Congo in Soyo is a strategic waterway for Angola's oil industry © Alexandra Tyukavina, Shutterstock
Stand at the mouth of the awesome Congo River – Africa's second largest – which stretches 4,700km from its basin in the Democratic Republic of the Congo.
Soyo sits at the extreme northwest of Angola's mainland at the mouth of the Congo River, barely above sea level and surrounded by waterways. Once a sleepy stretch of villages in the low sands along the banks of the river, Soyo is now an important oil town, with land reclamation making room for the influx of oil workers. During the 16th and 17th centuries, Soyo was called Sonyo and rose to become a wealthy and important trading port serving central Africa. Trade passed through its rival M'banza Congo first, then Sonyo. Rivalry between the two towns contributed to the eventual dissolution of the kingdom.