Juicy Crones is a celebration of cronehood. A rethinking of what it means to be an older woman, a wise woman. The mantra is, 'it's only too late when you are no longer here'.
It is about women who have found their way to do, or to be, what they really want at this stage of their life. A woman who is celebrating her authentic self and embracing her third act, in all its many guises.
In search of crones
I am on a quest to find and celebrate the lives of women who are embracing their 'third act' with gusto. For some women, our 'third act' is border country: an unknown landscape full of skirmishes, inner conflict, and redefinition of territory. It throws-up opportunities to trade responsibilities for freedom, and caution for derring-do.
Juicy Crones wrestle with the paradox of time at this phase in their life. We are all aware of the big 'Exit' sign looming and many of us have had close encounters or lost dear friends too soon. Time is relative. With luck and statistically speaking, we may have twenty or more good years ahead of us. Doing new things, codes in the memory as having lived longer. Trying out new things with a beginner's mind helps us to feel sharper, more alive.
Many of us have chosen not to play the concealment game but embrace this time and squeeze every drop of meaning from it, trampling under heel any ageist or sexist remarks that come our way. In learning to live in the present we are, strangely, able to lose track of time. To emerge and emanate. A metaphysical deep-clean. No one experience is the same, in sharing these experiences we all become richer and we add to the collective sense of well-being.
My plan to meet fellow Juicy Crones in a serendipitous way on my adventures and travels, has of course, been almost completely stymied by Covid19 restrictions. So, I am hoping that you might be able to help me? I would love to speak to women who have seized the opportunity in their post-menopausal years to do the things that they had always dreamed of, or to embrace something entirely new. Many women are blossoming into lives that were denied them growing up in the 50s and 60s. I understand that plans may be currently on hold or have been, like mine, curtailed temporarily.
Taking the courageous option
Juicy Crones are the ones taking the courageous option. For example, Andie was an air-hostess in the 1970s, but what she really wanted, was to pilot the plane. Now in her 60s she is realising her long-held ambition, and is about to qualify as a pilot.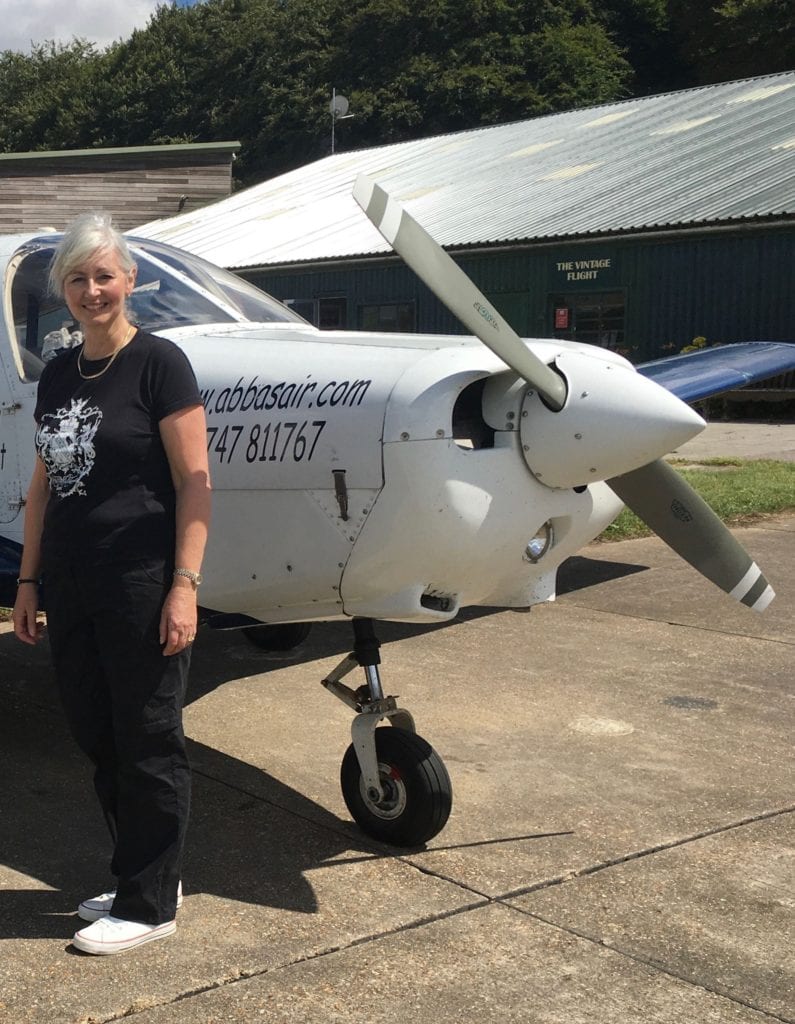 A Juicy Crone may have responded to the call of the wild and is now living alone on a remote island experiencing mystical union with nature. Another may have always regretted not having had a gap year and has now bought a rucksack and is travelling to places that inspire her. She may have started running in her 50s and now runs marathons or endurance fell-races. Unencumbered now by dependents, she may have recently become an activist fighting for justice for planet and people and has accepted the risk of arrest or imprisonment.
After a lifetime of raising children and looking after elderly parents and grandchildren, she may have decided to fulfil her dream by setting up a business. Or like Caroline, opening an art gallery, celebrating local artists and giving would-be artists chance to learn drawing and painting.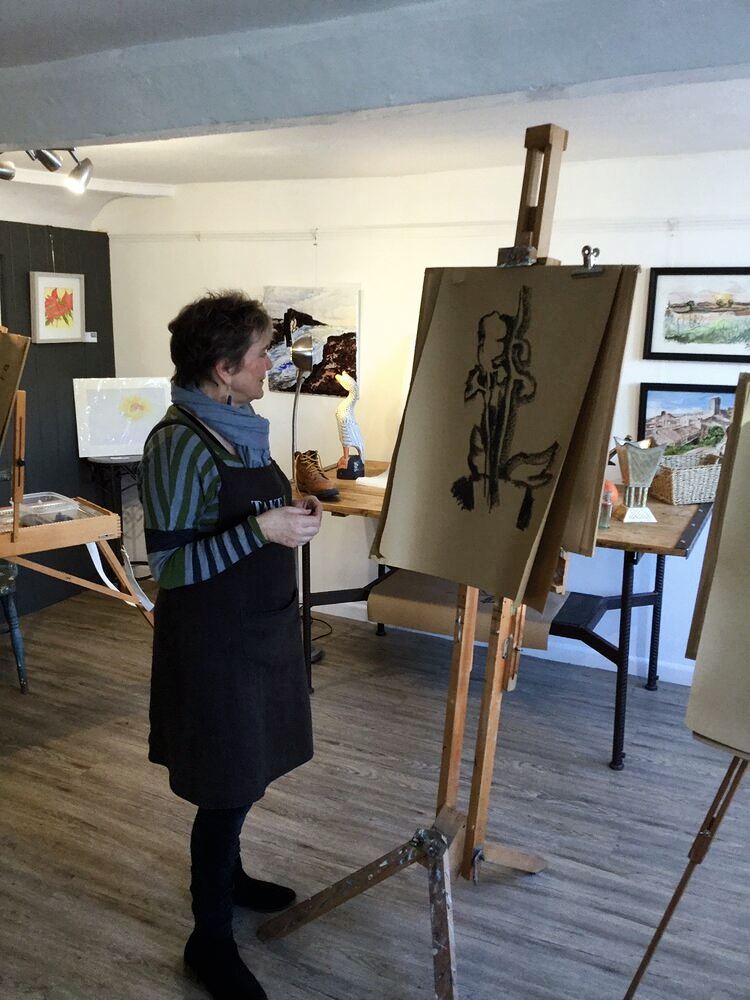 She may have decided to retrain for a completely new profession – there's the woman with a successful career as an accountant behind her, who has now set herself up as a mountain tour guide instead. Or, for example, Deborah who finds herself unexpectedly alone in retirement, learning to dive in Mexico and taking solo trips to India, whilst also campaigning for free health care for Alzheimer's patients.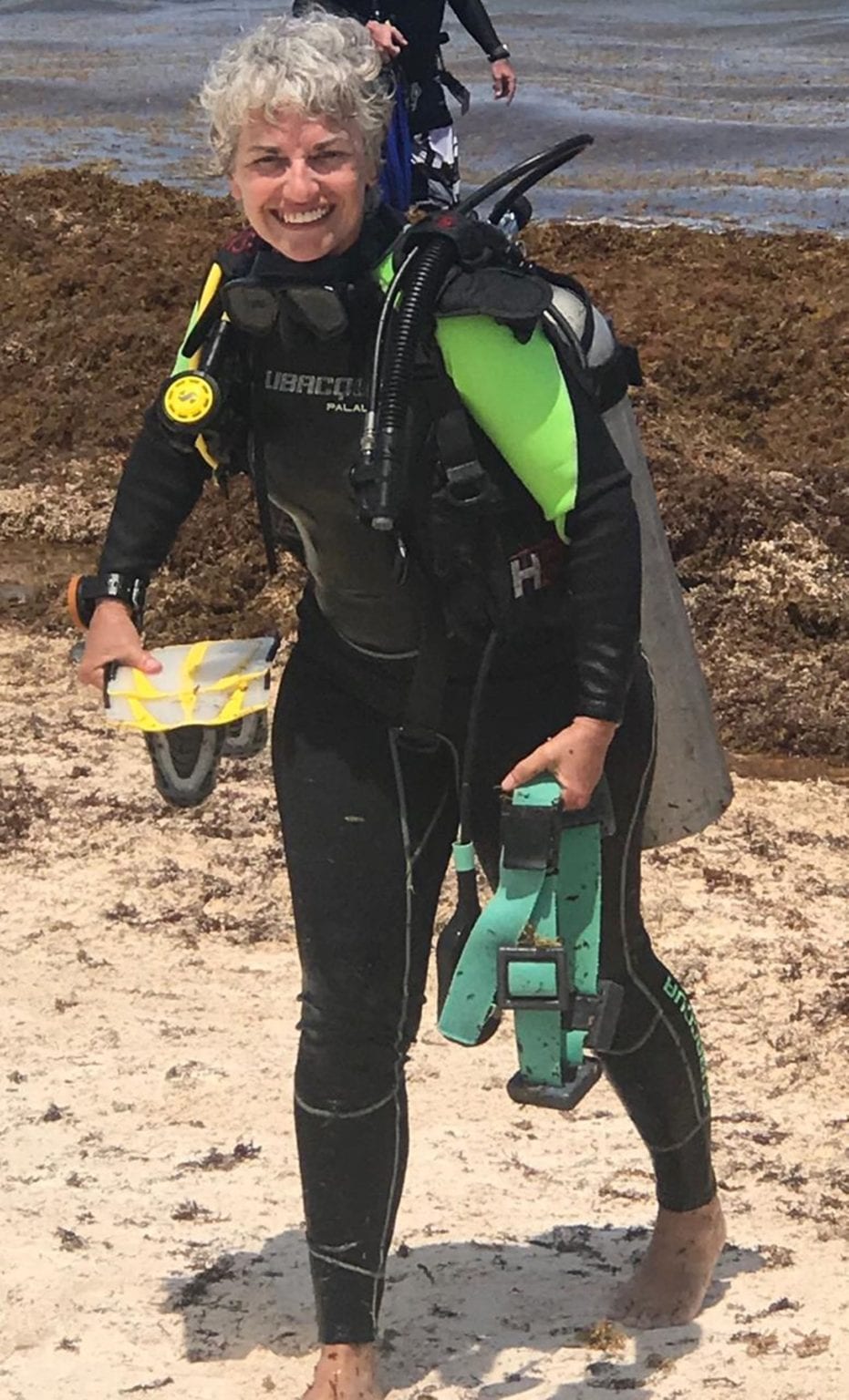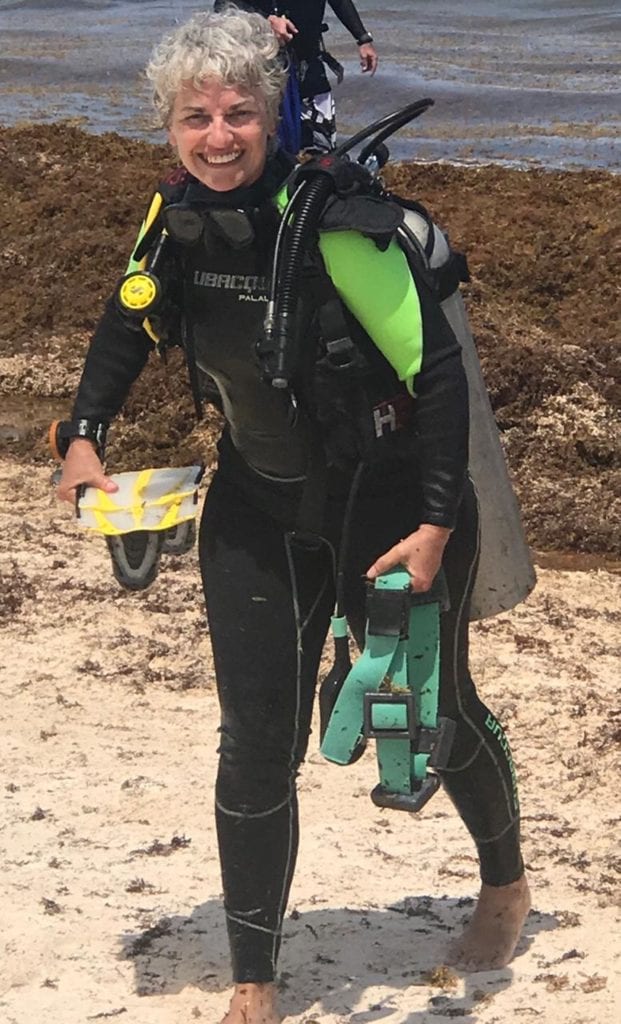 Some women have embraced the wisdom that being a crone affords them and have discovered their innate ability as healers. They are retraining as herbalists, chiropractors, counsellors and life-coaches. The possibilities are endless, my suggestions here are certainly not exhaustive, but only limited by my imagination.
Be part of the story
I would love to hear from any fellow Juicy Crones who would like to share their story with me. After a lifetime of public service and caring responsibilities this is my first book and my big adventure. For now our meetings will have to be via the phone or Zoom, but soon we could meet in person too. Every woman who has contacted me has opened with 'I don't think my story is remarkable enough for you to be interested'; so far that has not been true at all!
---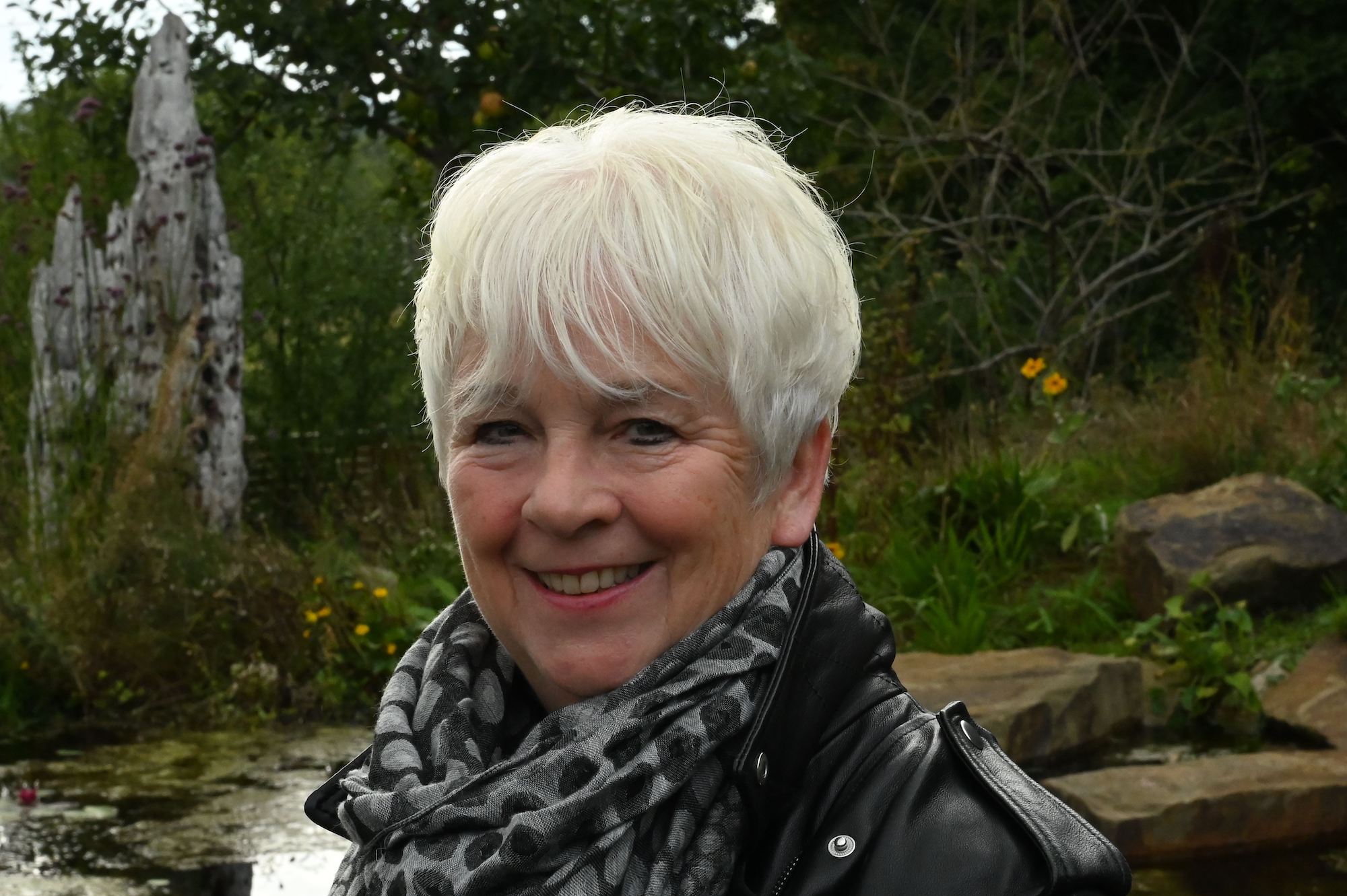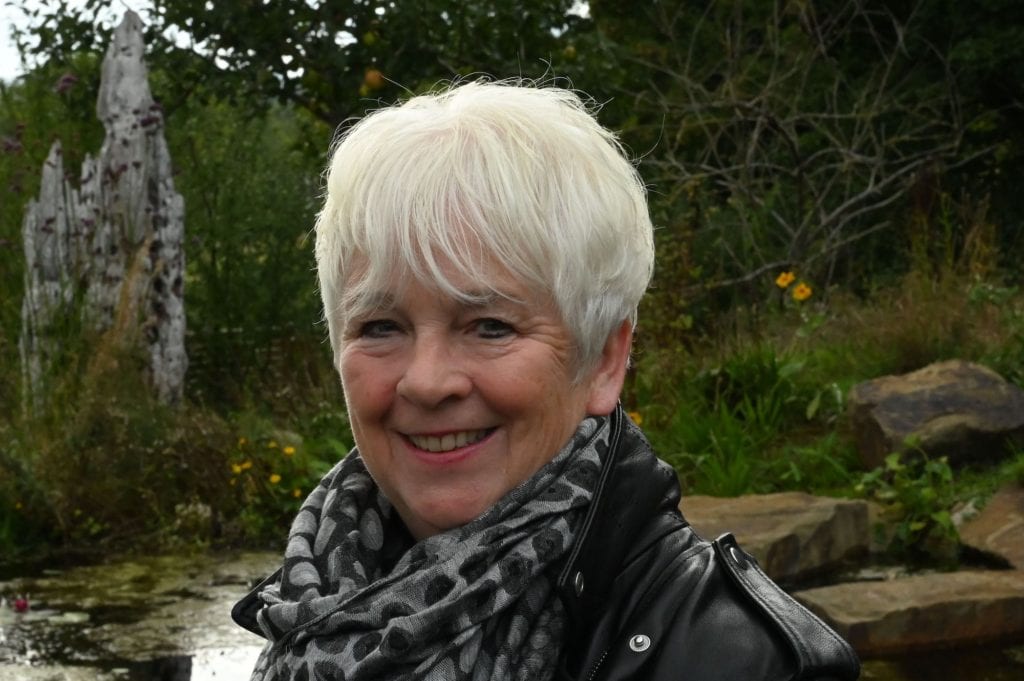 You are invited to be part of the Juicy Crones story. If you have a story to tell or can persuade someone you know who fits the 'Juicy Crones' descriptor to share, then please do get in contact with me via my website or on jaycourtney@juicycrones.org.uk