Our Slow Cornwall & the Isles of Scilly is, we believe, the world's first augmented travel guidebook on sale to the public. An augmented book, or 'a-book', is a printed book that has been enhanced in a standardised way with additional content that you can view or listen to while reading. This might be a guide to Slow travel, but it's right at the cutting edge!
Below is information about how the 'a-book' came to be, and details of how you can access that additional content while you're using the book.
Next generation paper
Bradt has been working on an exciting research project led by academics at the University of Surrey. The ultimate aim is to develop what the researchers are calling 'next generation paper' – paper with snazzy embedded electronics that trigger audio or video files to play on your phone, tablet or TV at relevant points when you are reading a book.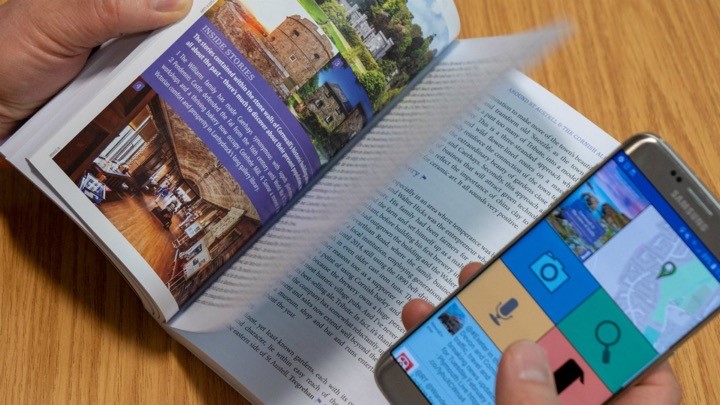 You could listen to the call of a bird while reading about the species or watch artisans at work while learning about regional crafts. It means digital content would seamlessly complement rather than replace the paper book.
Slow Cornwall & the Isles of Scilly – the 'a-book'
The third edition of Slow Cornwall & the Isles of Scilly is an important step on the journey towards next generation paper. While travelling around the region, author Kirsty Fergusson recorded some of its sights and sounds to complement her descriptions in the text.
Icons within the book indicate where such content is available, whether that's an audio or video recording, a photograph or a live link to a transport timetable. While the electronic paper itself isn't yet ready, the team has developed a unique app that allows you to access this content.
Once it identifies which page you are reading, the app will let you choose what content from that page you would like to play. It's very clever, very user-friendly and free of charge.
How can I access the additional content?
The app is now available on the Google Play store here and the Apple App store here and a user manual can be downloaded from the University of Surrey here. 
Feedback
We hope this app will enhance your enjoyment of Slow Cornwall & the Isles of Scilly. But it is a work in progress – a piece of ongoing research – and so we'd love to hear your feedback (good, bad or indifferent).
Please do email any comments you might have to info@bradtguides.com, putting 'Slow Cornwall feedback' in the subject field.