Tired of the traditional mince pies and Christmas pudding? Why not mix up your Christmas baking this year with something a little different?
Pan de jamón, Venezuela
Christmas for Venezuelans is all about eating, and the big family meal is a real blowout, eaten late.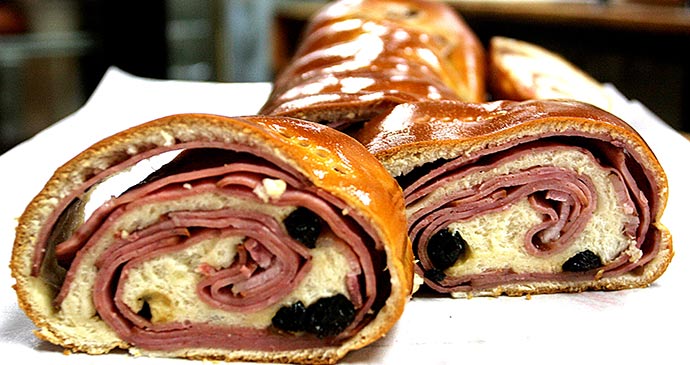 Pan de jamón, a soft rolled bread stuffed with ham and raisins, is an essential part of any Christmas meal.
Le craquelin, France
Le craquelin, a Christmas speciality in Boulogne and Étaples, consists of a lightly sweetened flaky pastry figure-of-eight.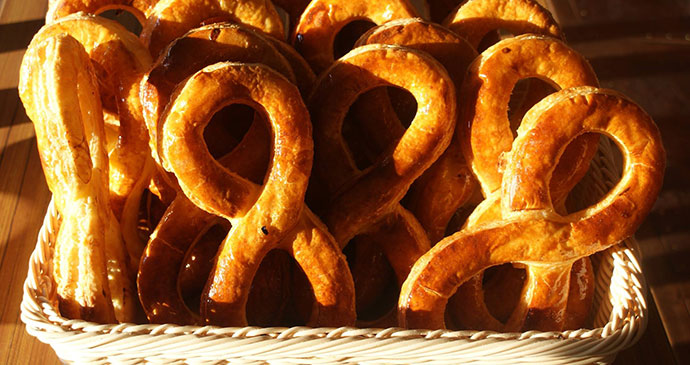 It is normally served warm with a cup of kirsch-laced hot chocolate. Yummy.
Cesnica, Serbia
The Christmas meal in Serbia usually consists of roast piglet and the sweet ground wheat koljivo, but the most important item on the table is česnica, a special loaf that contains a coin.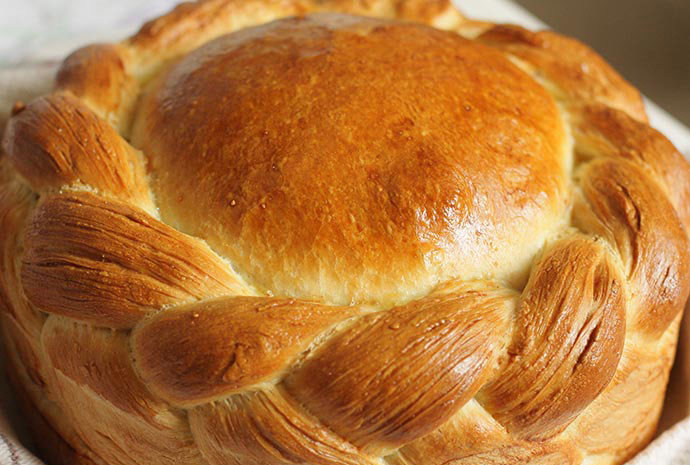 Whoever gets the coin is considered to be especially lucky for the forthcoming year.
Pandolce, Italy
The flagship pandolce is a round cake full of pine nuts, raisins, candied fruit, fennel seeds and crushed pistachios, flavoured with orange flower water. Traditionally eaten at Christmas, it is served by the youngest member of the house and cut by the oldest.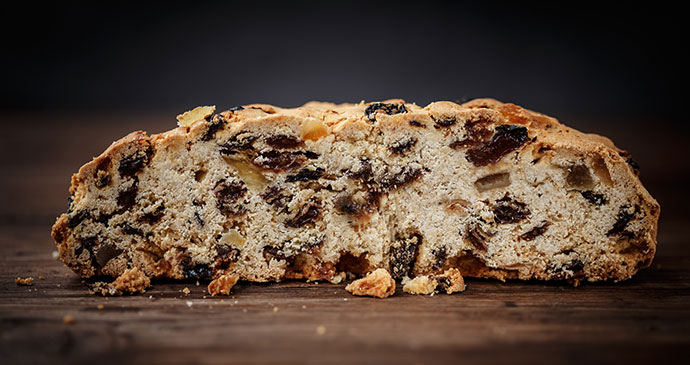 It was inspired by cakes that the Genoese ate in the Middle East and it in turn inspired English visitors in the 19th century who turned it into Genoa cake back home in England.
Pizzelle, Italy
Pizzelle, essentially sweet wafers, go by different names in various parts of Abruzzo (neole, nevole, ferratelle, cancellate). Whatever they're called, they are the most traditional of Abruzzese sweets, and are very popular at Christmas.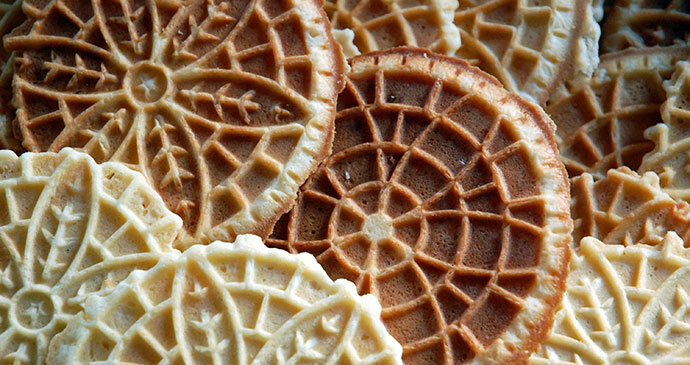 The soft dough is made from eggs, flour, water and sugar and is spooned onto a patterned waffle iron then squashed between the two hot plates. The resulting pizzelle is then left to cool and can be served plain or with jam or Nutella.
And, to wash it all down, why not try one of these Christmassy tipples?
Cola de mono, Chile
This traditional Chilean drink is typically served during the festive season, and is quite similar to the tradition of serving eggnog in the West.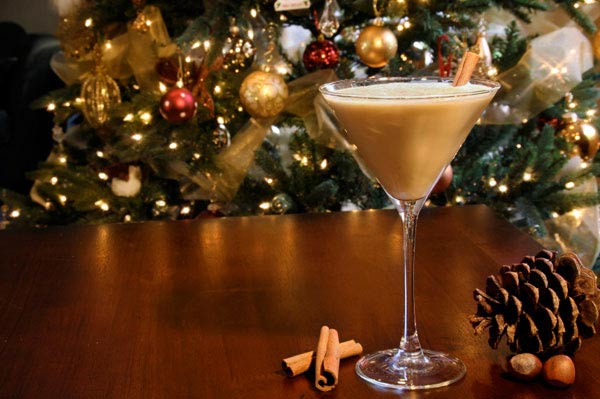 Made from aguardiente (firewater), milk, sugar, coffee and cloves, it is not dissimilar to a White Russian. 
Sorrel, Dominica
Sorrel, known in some parts of the Caribbean as hibiscus tea, is a delicious drink, usually available around the festive season in Dominica.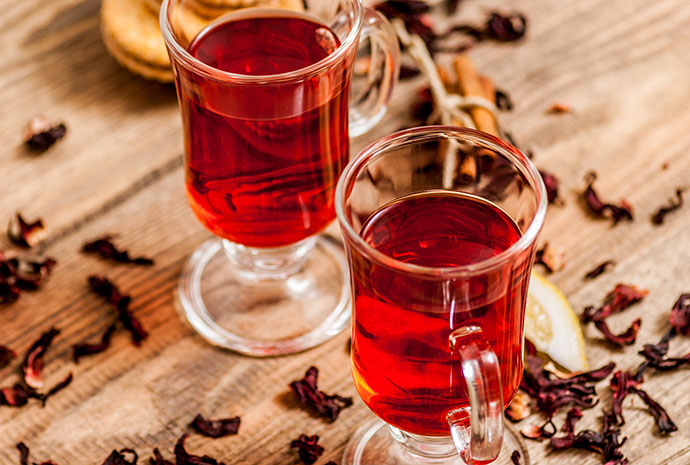 It is made from the sepals of the sorrel flower (Hibiscus Sabdariffa) and is fruity and fragrant. It is also served as a warm, spiced tea or as a wine, and tastes rather like a European Christmas mulled wine.