We here at Bradt have been saying for many years that 'Closer to home is the new faraway'; these fair isles have got more than their fair share of world-class culture and natural landscapes – British beaches can cut it with just about anywhere in the world (but let's not say too much about the weather).
So we thought it would be useful to pull together a list of our favourite beach destinations and a British equivalent that might help to sate your wanderlust this summer, without needing to get on a plane. Let's hope the rain stays away…
Who needs Barbados when you've got Vatersay
Vatersay, the southern-most inhabited island in the Outer Hebrides archipelago, is also one of the most picturesque. It is linked to the better-known Barra by a 15-minute drive from Castlebay, the 'capital' of Barra, which is itself is served by ferries from Oban on the Scottish mainland.
Vatersay's white-sand beaches and aquamarine waters are reminiscent of the Caribbean and the area is rich local wildlife including puffins, razorbills and guillemots.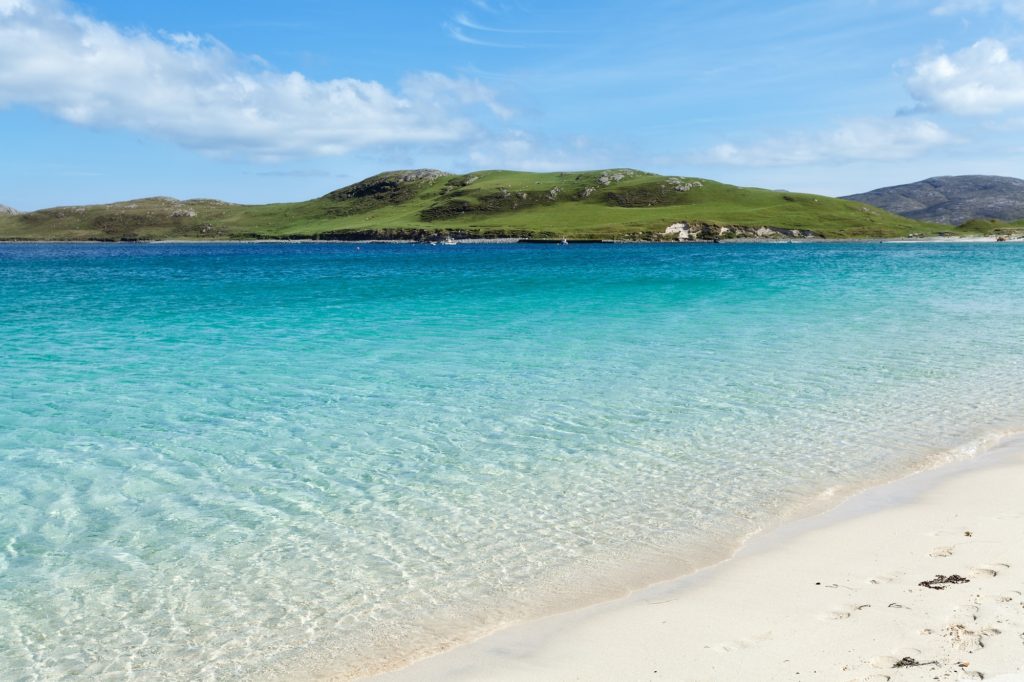 For a memorable daytrip, take a boat ride from Barra around the uninhabited islands of Sandray, Pabbay and Mingulay – see hebrideanseatours.co.uk for more details.
Move over Portugal, this is Pembrokeshire
The vast swathes of flat sand and popular spots for kitesurfing and surfing means that Newgale Beach in Pembrokeshire should help to full your watersports pangs this summer.
Walk south along the two-mile Blue Flag beach, which looks out over St Brides's Bay on Wales' most westerly tip, for gorgeous well-sheltered bays and a sea cave that you can walk through.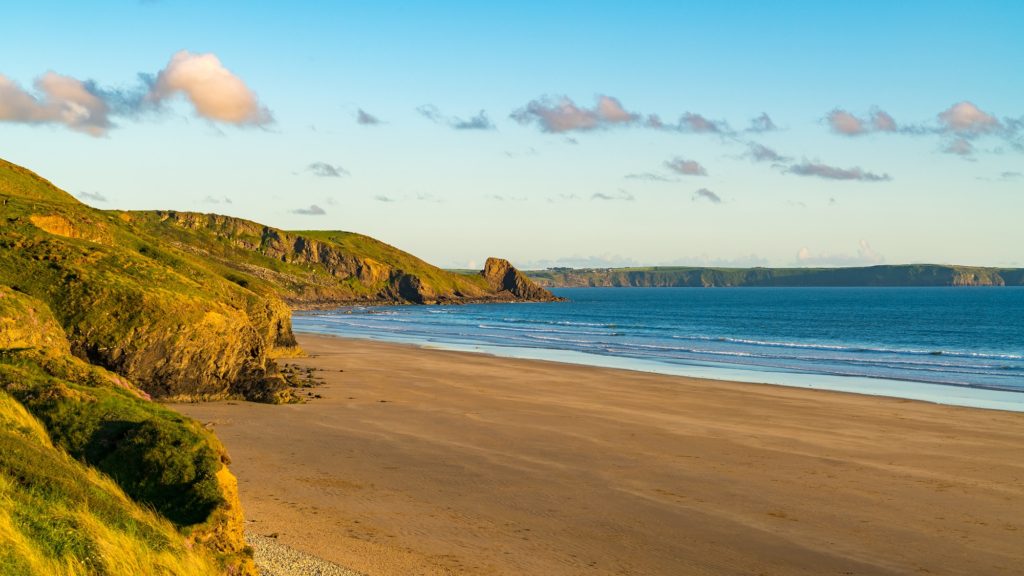 At low tide it is possible to walk round to Cwm Mawr beach but keep an eye on the tide times or you'll be cut off – check at one of the local cafes or surf shop.
See ya, Spain – try Sussex instead
Set in Chichester Harbour Area of Outstanding Natural Beauty, West Wittering Beach in Sussex has also won the Blue Flag Award for cleanliness and safety.
The golden sands are perfect for a traditional British seaside holiday – who needs the Costa del Sol? – and there are great walking routes heading west from the main beach, around East Head.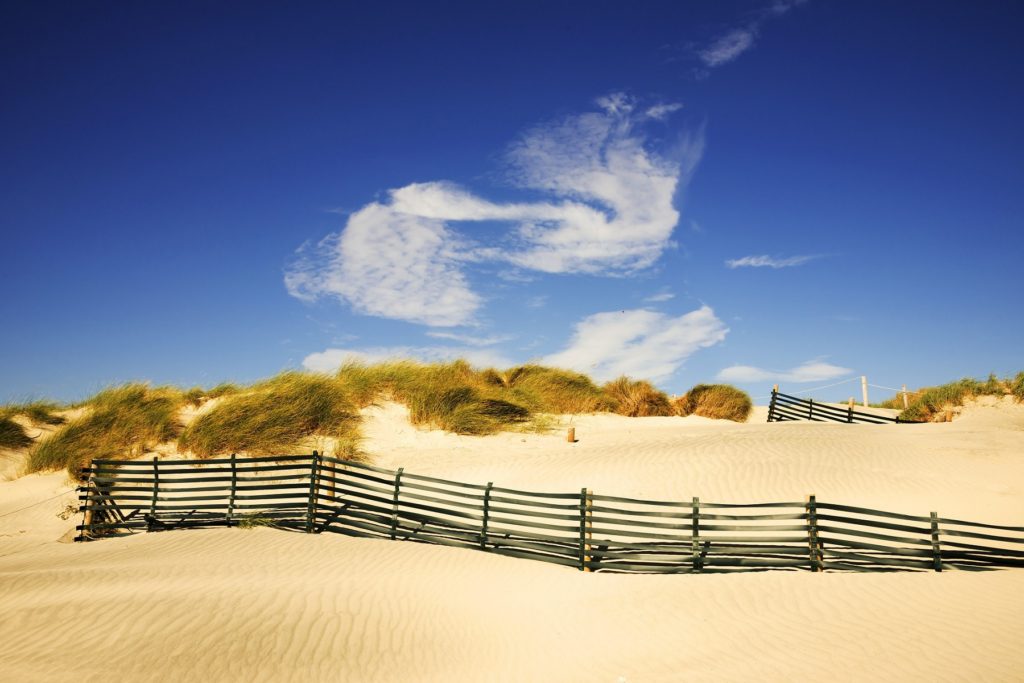 At times like these when social distancing is crucial, especially on British beaches, West Wittering Beach Car Park will be open to a reduced number of cars. To book your ticket, visit Just Park.
Why bother with Oz when you've got Orkney
The strikingly vast beaches of Whitemill Bay, located on the northern coast of the island of Sanday in Orkney, are comparable with Australia.
The largest of the North Isles of Orkney is, as its name suggests, home to many beautiful 'sanday' beaches and sweeping bays. Whitemill Bay itself is also backed by dunes.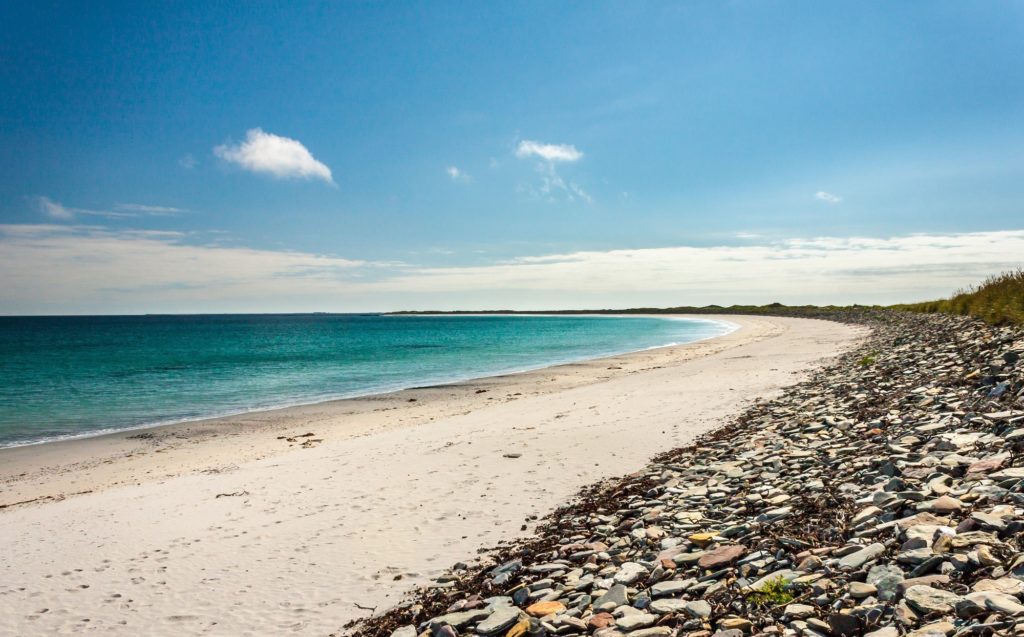 To get to Sanday from mainland Scotland, take either the Scrabster-Stromness ferry or the Gill's Bay to St Margaret's Hope ferry and make your way to Kirkwall, where a short Orkney Ferry ride takes you to Sanday.
I see your Seychelles and I raise you the Inner Hebrides
Travel north past the abbey on the island of Iona – well worth a visit in its own right – in the Inner Hebrides and you arrive at North Beach. Here, you'll find achingly beautiful beaches and dunes.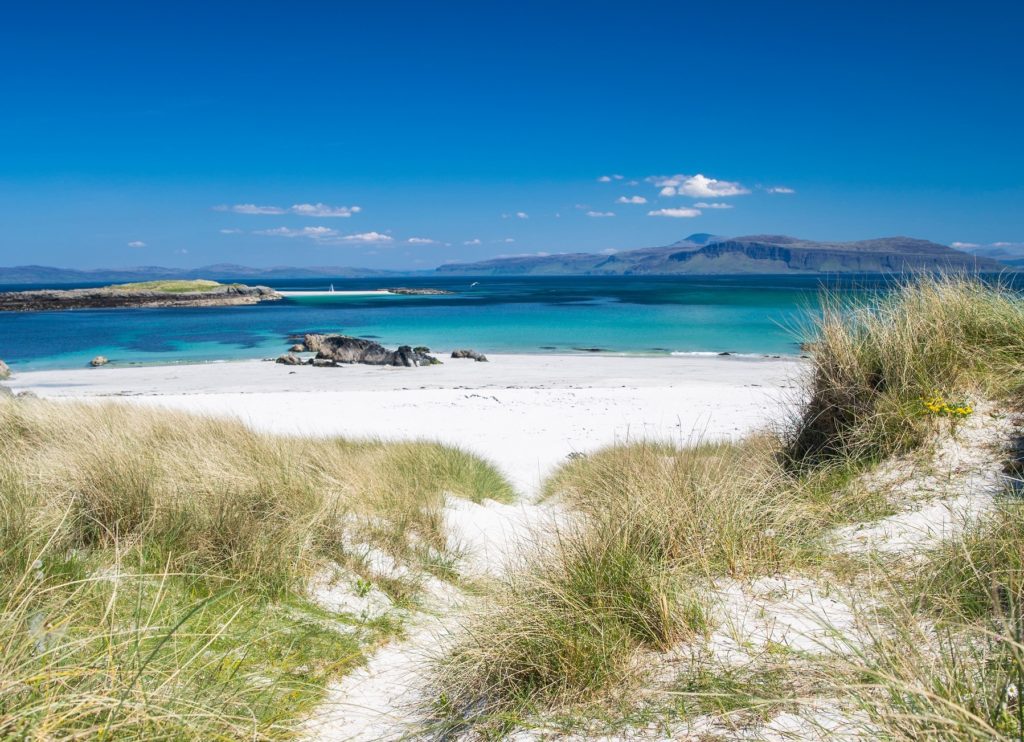 Admittedly, the views across to the grassy islands of Mull, Tiree and Skye will make it clear that you're in Scotland and not the Indian Ocean, but the white sand beaches and turquoise waters will be more than enough for any aficionado of the sea.
The new New Zealand: Anglesey
On the south-western tip of Anglesey, Newborough Beach, or Traeth Llanddwyn in Welsh, is a Blue Flag Beach with fabulous views of Snowdonia and the Llyn Peninsula.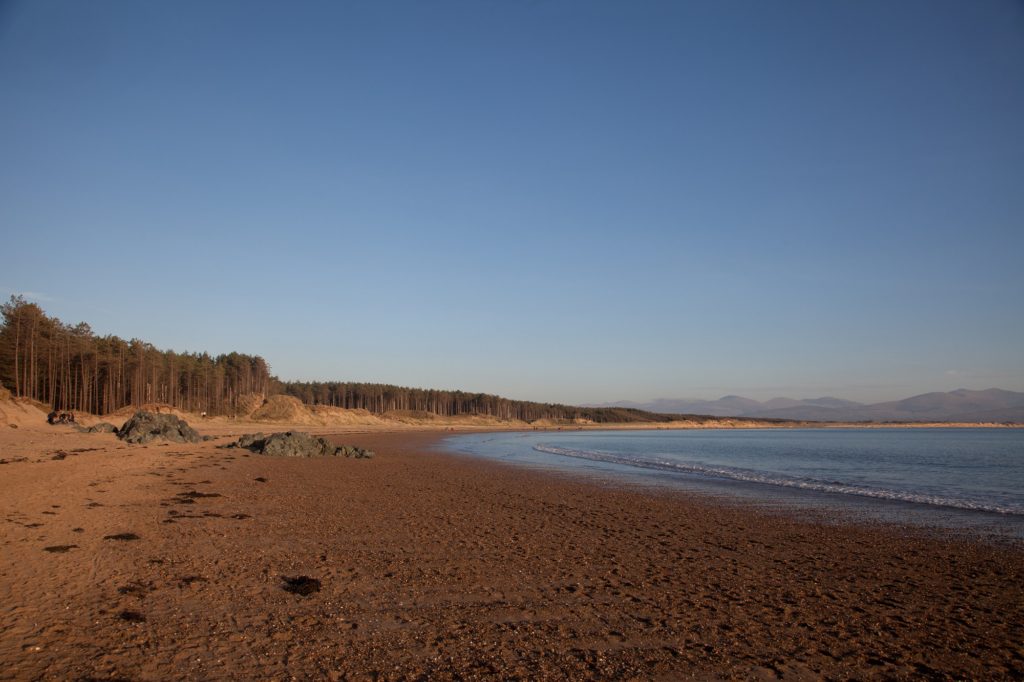 There are forest paths and hikes in Newborough National Nature Reserve and adventure-lovers should visit Llanddwyn Island — technically not an island as it remains attached to the mainland except at high tide — found at the far end of the beach near Newborough Warren.
The island – with whipping winds, rolling dunes and rocky outcrops to be explored — is a perfect substitute for adrenaline activity destinations.
Better than Brazil: Cornwall
Who needs the Copacabana when you've got St Ives? Porthmeor Beach, with a secluded bay for summer swimmers and rolling waves for winter watersports, is located just outside St Ives town centre. The town itself is a hotspot for cool cafes and numerous art galleries, including the world-famous Tate St Ives, which reopened in 2019.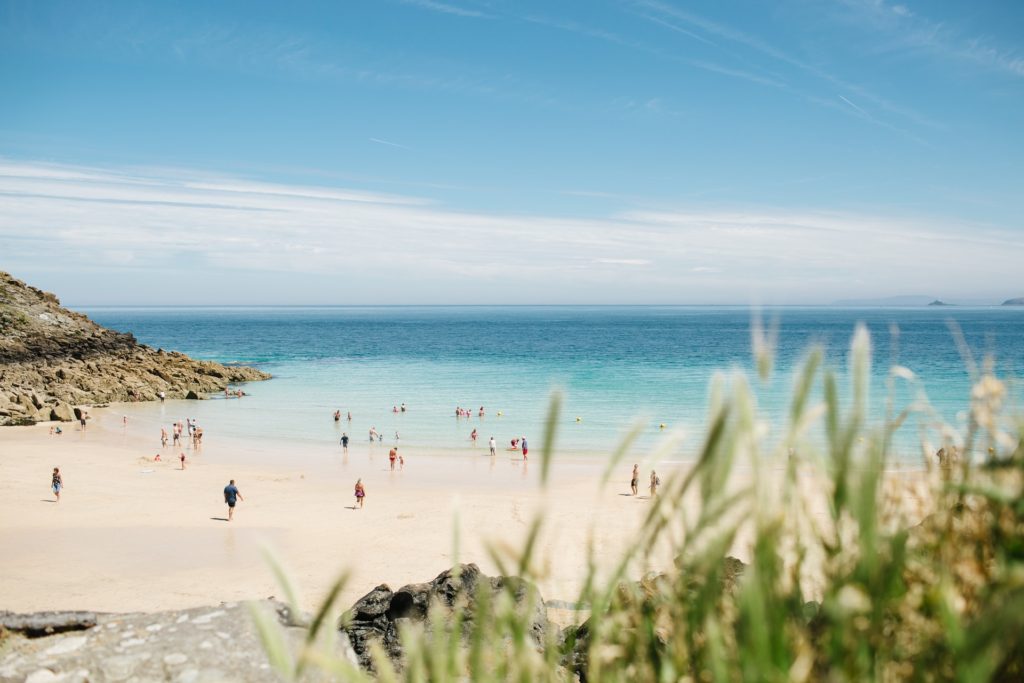 Porthmeor is one of only seven beaches in Cornwall that achieved the Blue Flag status in 2019, in recognition of water quality, safety and environmental management.
Why not pack a picnic from the local delicatessens, mix up a bottle of caipirinhas, and load up some Latin rhythms on your Spotify – it's basically the same thing.
British beaches that feel like France: Norfolk
The blood-red sun begins to dip behind the gently lapping waves; silhouettes dance in the fading light. Is this Cannes, or Nice? No, this is the Costa del King's Lynn.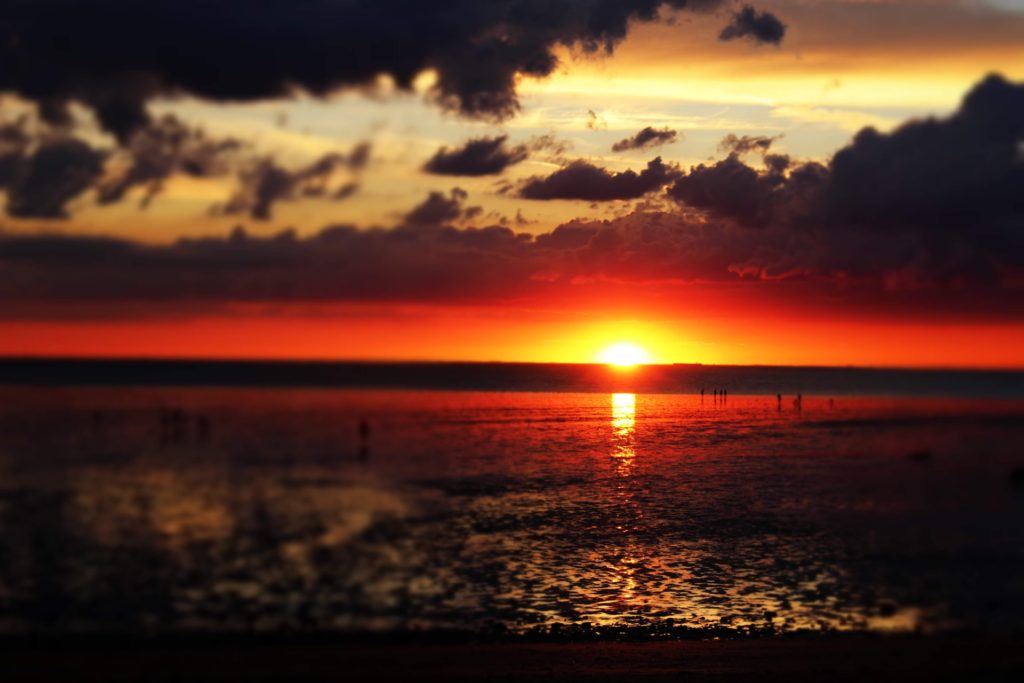 Norfolk's beaches are a thing of legend; Cromer's iconic pier, Great Yarmouth's long sandy beach, and Holme Dunes' scenic marshland have been enticing visitors for centuries.
What's more, because the coast faces east, there are countless opportunities for supping on a local tipple while you watch the sunset. And all this in less than a three-hour drive from London.
Tell us your favourite British beaches
Which of these British beaches have you visited? Did we forget something obvious? Tweet us @bradtguides to share your favourites. Have a wonderful summer – but please stay safe and follow government guidelines at all times.
More information
Read more about these glorious British beaches and more in one of our guidebooks: