Great Christmas Pudding Race
First Saturday of December. Teams of competitors in great fancy dress – reindeer, the Queen, Jordan – hurtle round the West Piazza of London's Covent Garden Market, tackling insanely difficult inflatable or watery obstacles while trying to keep a Christmas pud on a plate.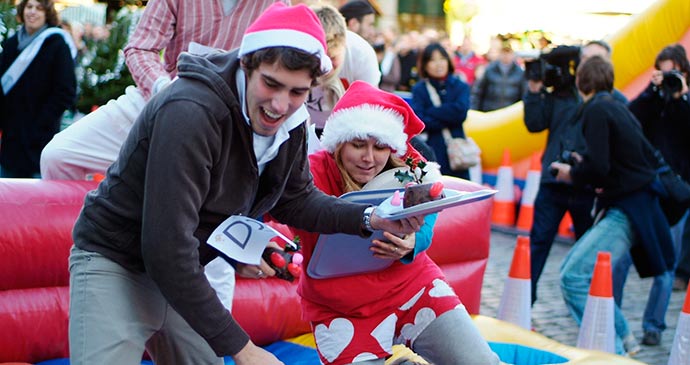 They have to add eyes, holly, etc, at certain points but sadly no flaming brandy. Silver sixpence detectors are not allowed. Cracking fun, for charity.
Mistletoe Day
First Saturday of December. This is part of the Mistletoe festival held in Tenbury Wells, Worcestershire, which is, it seems, the mistletoe capital of Britain and the producer of the world's best-quality mistletoe, a seasonally important parasite that preys on apple tress around here. There are three days of mistletoe auctions (usually three Tuesdays over three weeks) for the trade.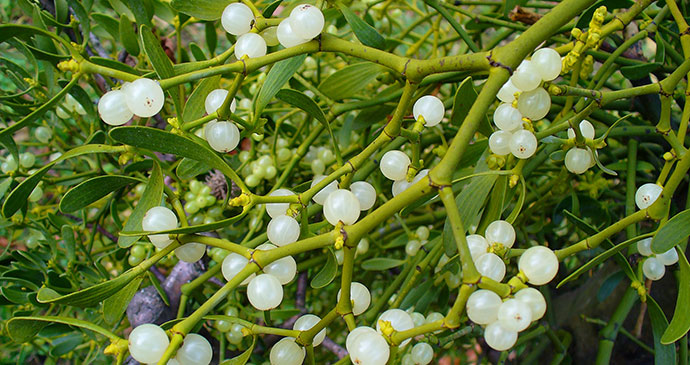 On Mistletoe Day a procession, street entertainment, a druid, blessing of the crop, a mistletoe Queen, crowned by, in recent years, the best-known mistletoe vendor in Britain, Eddie Grundy of radio soap The Archers (or rather Trevor Harrison, the local actor who plays him). 'I'm just popping over to Tenbury, Clarrie, love…'
Burning the Clocks
21 December. A bizarre ritual in Brighton, Sussex, which involves a rather magical procession, through the town to the beach, of paper clock lanterns and time-themed figures, such as the Grim Reaper, the Four Seasons, the Hours and the Years.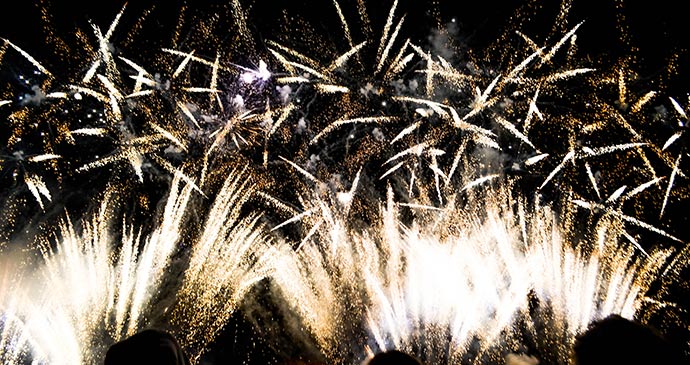 They are set on fire at the beach amid a massive firework display. There are also giant Roman clock numerals. Mother Time Keeper presides over the proceedings. The day is important: the winter solstice, after which the days get longer. Feels like an ancient ritual, but invented in 1993.
Tolling the Devil's Knell
24 December. Every year, the tenor bell is rung in Dewsbury, Yorkshire, once for every year since Christ was born, to remind the Devil of his defeat.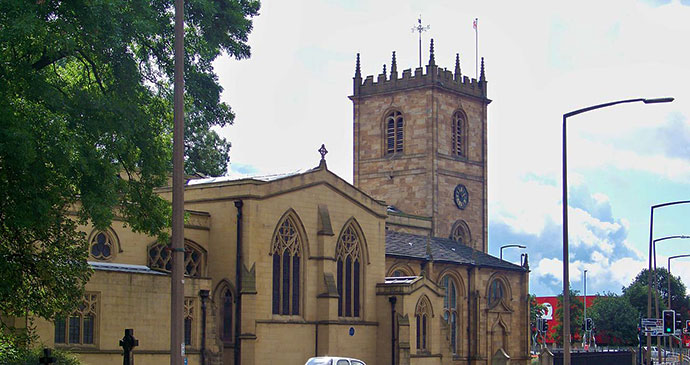 The last bong must sound at midnight, so the ceremony starts a little earlier every year. It's been going on since the 13th century, when Sir Thomas de Soothill who gave the bell to the church, started it in penitence for a murder.
Peter Pan Swim
25 December. In the Serpentine lake in Hyde Park on Christmas Day. Dozens of men and women vie for the Peter Pan Cup, first presented by author of the children's classic J M Barrie. Everyone has a chance of winning because less able swimmers have a start on the rest. The temperature is usually about 40 degrees Fahrenheit (just above freezing) and as they're a friendly lot there's no need to break the ice.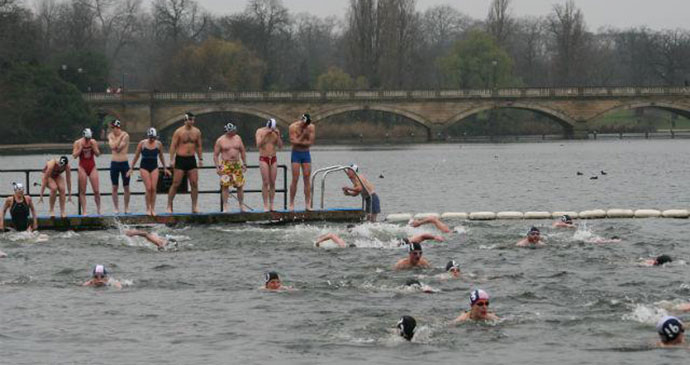 An American visitor who took part in a recent dip quipped: 'I thought it would be really cool…how cool I didn't realise!' A large crowd watches at the usual start time of 9am and there are many very fit-looking elderly ladies in the event. In praise of colder women, as it were…
Walrus Dip
26 December. Members of the shivering public come along in fancy dress to take the plunge into the sea at Cefn Sidan beach, Pembrey Country Park, Carmarthenshire.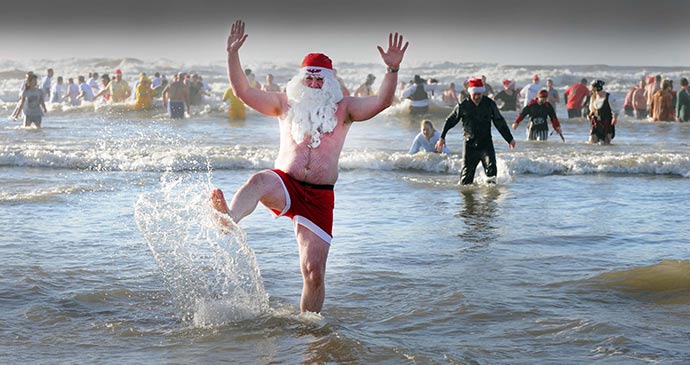 Usually at 11am, or just watch the other f-f-fools rush in, and instead walk off the Christmas pud on the eight miles of golden sands.
Festival of Nine Lessons and Carols, King's College Chapel
24 December. If you feel the above events contain a lot of what is still good about Britain – fun, charity, tradition, daftness, eccentricity, self-help, music, beauty, a Christian way of life if not always belief, community – then perhaps we have saved the best till last.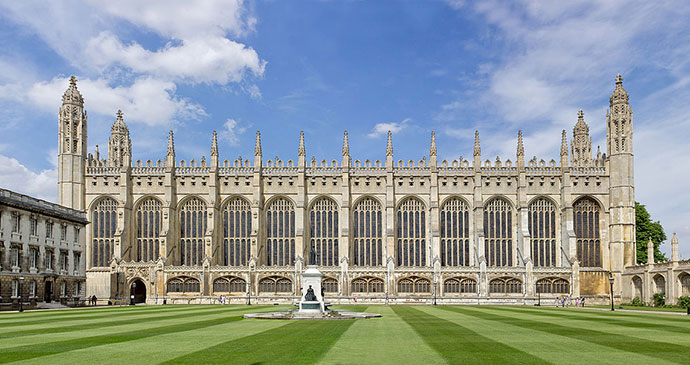 You can't really put into words how sublime this music is in this building in this city at this time of year. If you ever get a chance to go, do and tell me if you don't have tear in your eye, if not streaming down your face.
It's pretty darn good recorded on TV and radio, with millions worldwide tuning in each year. It started in 1918, and carried on being broadcast through the war years, with the word 'Cambridge' omitted for security purposes, and the stained glass removed for fear of blast damage. But I'm wrong. It's beyond a national thing (the 2008 version contained five German contributions, by the way) – pure beauty always is.