Written by Laurence Phillips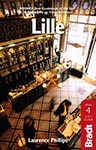 Europe's biggest street sale runs throughout the weekend of 5–6 September, with genuine antiques, bric-a-brac, collectables, clothes, bikes and junk on sale along 10km of pavements. The two-day sale continues for 39 hours – over 3,000 official stalls have been pre-booked and another 1,000 spaces are up for grabs, not to mention unofficial trading from doorways, bike paniers and car boots. But there's not just secondhand shopping to look forward to – organised concerts and casual buskers bring music to the streets throughout the weekend. For the full story, check out our new Lille City Guide.
For the Braderie 2015, here's what you need to know :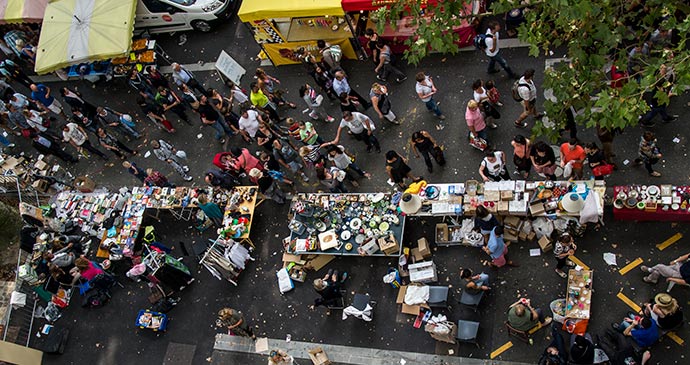 © Laetitia Lecointe
A marathon weekend
With 30 tonnes of frites and 500 tonnes of moules expected to be devoured by some two million bargain hunters, the locals need to know how to work up an appetite. In addition to the shopping, a 21km half-marathon through the streets of the city kicks off on Saturday morning.
It may be too late to sign up, but there's still time to jostle for a good view of the 15,000 runners departing the boulevard de la Liberté at the corner with rue Valmy. Marathon runners limber up for the off from around 08.30, whilst those entering the 10km circuit set off 2 hours later. The race finishes on avenue Kennedy by the Porte de Paris.
Be in the know
For all the info you need on public transport, public toilets, street plans, first aid points, parking, and shuttle bus timetables, get the official app. Downloadable from usual iStore of Google Play.
Public transport
Trams and metro services will run through the night on Saturday and Sunday. Buy a special Braderie Pass for €4.70 for two days of unlimited travel on public transport. Park and ride facilities can be found at Porte des Postes, Porte d'Arras, St Philibert and 4 Cantons Stade Pierre Mauroy metro stations.
Breaking the boundaries
For 2015, the Braderie has been extended beyond its traditional boundaries, with several streets opening up around the rue de la République and the Palais des Beaux Arts, including: the rue Gauthier de Châtillon and rue Ovigneur; the rue St Martinby and the Quai du Wault in the old town; avenue Kennedy (between le Palais Saint-Sauveur and rue de Paris); bd Louis XIV (near the Saint-Sauveur district); and around the youth hostel in rue Malpart..
Lost kids
If you lose your child in the crowd, don't panic. Go straight to 17 bis rue Jean Sans Peur, where stewards around town will bring any children looking for maman ou papa.
Unleash your inner Mary Poppins
The Foire aux Manèges brings 180 fairground attractions, carousels and merry-go-rounds to the Champs de Mars until 27 September. And the brightly painted horses will be bobbing and turning all night Saturday through until Sunday.
A load of rubbish
Not every one in Lille will be bargain hunting, and the event couldn't happen without volunteers. Around 70 extra lavatory attendants have been drafted in for the weekend, and in the small hours of Monday morning, 270 refuse collectors and some 70 bin lorries will trawl the streets for the grand clear up of 400 tonnes of rubbish, emptying hundreds of extra bins along the Braderie route so tha Lille is ready for business as usual.