Written by Alex Tilson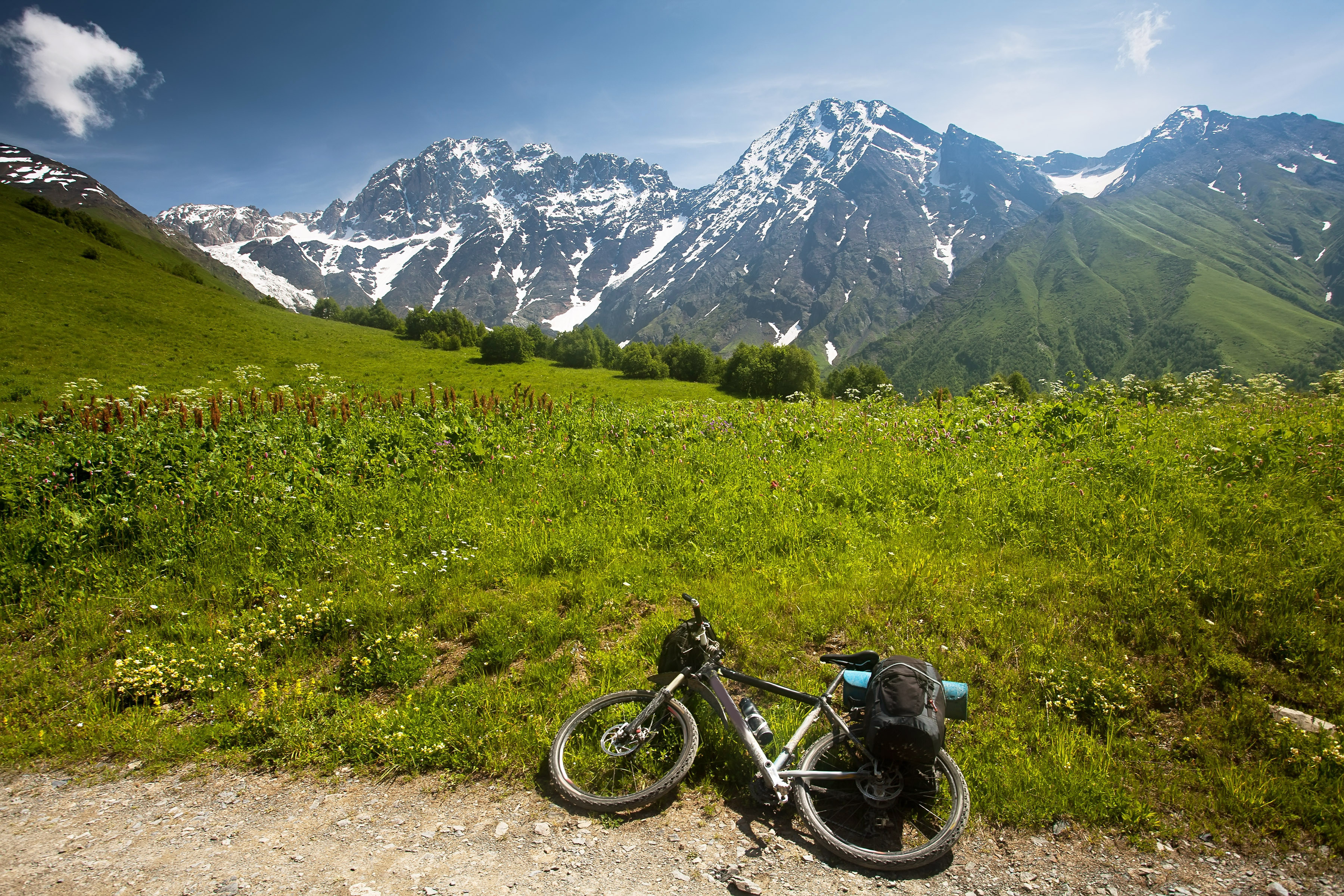 Bicycle near the village of Zhabeshi, Upper Svaneti © Tdway, Shutterstock
Having toured throughout North America, Asia, Europe and Australia, I am convinced that there is no place on the planet as well suited for bicycle touring as Georgia.
Georgians are the world's most hospitable people and there is no better way to be embraced by that hospitality than to arrive on a bicycle. Unlike any other method of travel, if you arrive as a 'velotourist' you will immediately command both curiosity and respect, and you will be welcomed with consistently open arms. We literally had multiple people grabbing us, pulling in different directions, begging us to stay with them – not for financial gain, but out of a genuine spirit of hospitality. It is awesome and will deeply touch the way you deal with guests for the rest of your life. In addition, Georgian food is amazing, a joyous celebration of life itself.
Georgia has a unique history that makes it a fascinating place to travel. This history is alive at every corner, discussed at every table, a veritable feast for the mind as much as food is for the belly, hospitality to the soul and scenery to the eyes. Now is an excellent time to travel before it is forever changed by the inevitable throngs of Western tourists.
Nevertheless, Georgia is not for the faint of heart. Though the human spirit is thriving, the infrastructure is not and the roads vary from bad to truly awful. Bring all of your own gear, tools and spare parts.
---
Inspired to saddle up? Start planning your trip to Georgia with 10% off our guide: