Written by Mike Bagshaw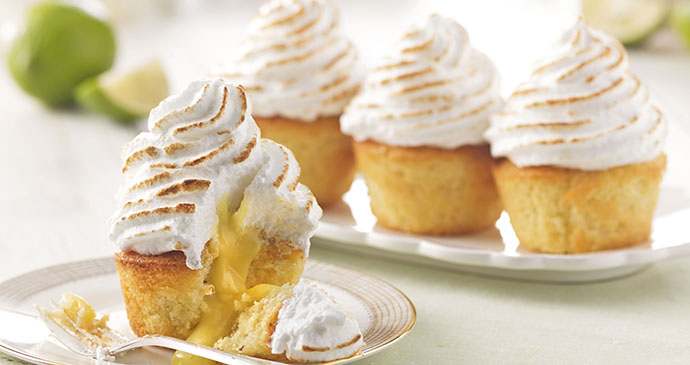 This Yorkshire institution now offers lessons in making their delicious cakes © Bettys Cookery School
The very first thing that comes into my head when I think of Yorkshire is Bettys, a Yorkshire institution. It is a world-renowned family empire of elegant tea rooms and a few other things beside. Although now very much a 'Yorkshire thing', the story actually began in Switzerland. Orphaned under tragic circumstances, a young Fritz Bützer, the son of a Swiss miller and master-baker, came to England in 1907 to find work.
Getting on to the wrong train in London, he found himself in Bradford without the means to return. After many years of hard work and dedication to learn the art of chocolate making, and a certain amount of moving around Yorkshire, he anglicised his name to Frederick Belmont, moved to Harrogate and opened a café with an emphasis on fine quality, from the furnishings to the food and drink, and the service. All of this finery was bait to tempt Edwardian Harrogate's high-society visitors – and it worked.
Ninety years on, Bettys is owned and run by Frederick Belmont's nephew Jonathan Wild, together with his wife Lesley. There are now six tea rooms in Harrogate, York, Ilkley and Northallerton, each with a very special, individual character and ambience.
Having bought out the long-time tea and coffee merchants, Taylors of Harrogate (world-famous for 'Yorkshire Tea'), in the 1960s, every aspect of the Bettys business today is maintained with the highest standards. For example, in the craft bakery where all the Bettys products are made, housed in a beautiful 'Swiss chalet' in Harrogate, every process is done by hand, whether it's making speciality breads ready for baking in the traditional brick oven, creating the most divine cakes, tarts and biscuits or making the very finest chocolates.
I paid a visit to Bettys Cookery School, based opposite Bettys craft bakery in Harrogate. It was set up by Lesley Wild in 2001 and has the enviable resource of being able to draw on the talents of the craftsmen, bakers, confectioners and cooks who work for Bettys. They still look to their Swiss–Yorkshire heritage for inspiration and it's this that really makes the courses unique and inspiring.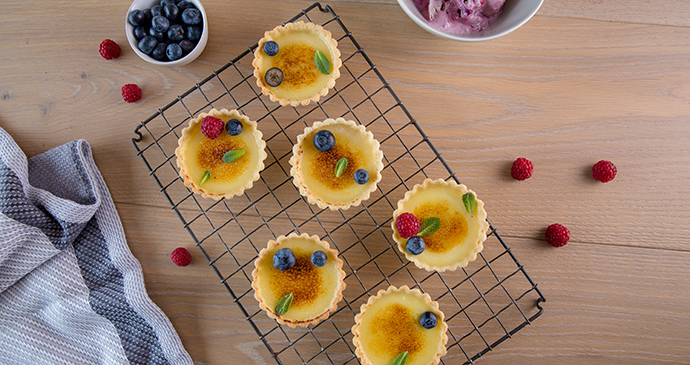 The courses at the cookery school are unique and inspiring © Bettys Cookery School
I joined in with the school's pinnacle course, the ten-day 'Bettys Certificate Course', which covers just about everything you need to know for a really firm grounding in cooking, from knife skills and pastry techniques to chocolate making, taught by one of the master chocolatiers from Bettys bakery.
The school kitchen is incredible, a room that is inspiring to cook in before the lovely staff have even said a word. However, it is the warmth of the tutors that make the school and the teaching so special. Friendliness abounds but they are helpful and non-judgemental too, turning the most nervous, or newest, of cooks into confident cooks.
The most experienced of chefs will gain something from one of their cookery courses too, even if it's simply a fantastic day out and meeting new friends. Of the 'pupils' on the Certificate Course that I attended, some were local to the area while others had made it their holiday in Yorkshire and were full of praise for the school. With breakfast, lunch and dinner thrown in, who could ask for more?
The school is also very keen to encourage young cooks. Said Richard Jones, the cookery school manager who pops around to chat while you're cooking. 'Inspiring children to cook is one of the main reasons that Lesley Wild wanted to set up the school. We offer courses that will ensure that children can cook a proper meal, not simply fairy cakes'.
Personally, I can't wait to return for other practical one-day courses – anything from preparing supper parties, and pasta making (I need to hone the skills that I learned on the last course), to cooking with chocolate. But there are two that really grab my eye. One is entitled the 'Flavours of Switzerland', taking students back to Bettys roots. The other is 'Yorkshire Breads', learning to bake traditional loaves and pikelets. I can't think of a better souvenir of Yorkshire.
---
If you want to learn more about the institutions that charactersie this region of Yorkshire, check out our comprehensive guide: