Written by Bradt Travel Guides
Millions of people are choosing to holiday in Britain, proving you don't need a passport to enjoy an exceptional place. Sample the best that this country has to offer with our list of the best ways to explore and enjoy the country on your staycation.
Enjoy Britain…
Slowly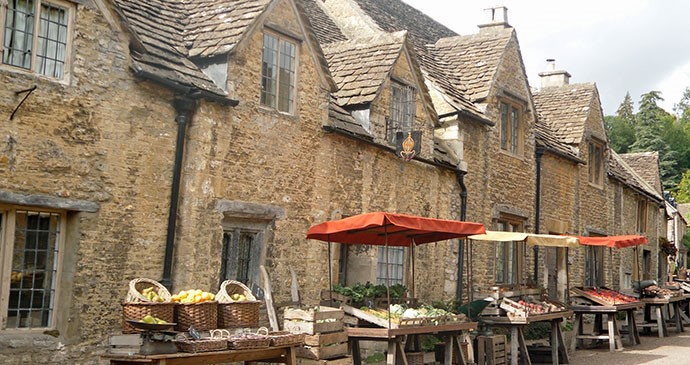 Cotswolds market on the War Horse set at Castle Combe © www.visitwiltshire.co.uk
In a climate of fast-paced, must-have action and globalization, slow travel provides the perfect antidote. Being able to savour tradition, appreciate the efforts of those that shape the landscape – over centuries, not months – and taking time to enjoy a view or delectable, seasonal food from produce grown on the doorstep, or the intangible properties of a locale cannot be underestimated.
When there's so much global change and volatility, it's comforting that the Cotswolds provides therapeutically reassuring tradition, a calming sense of tranquility and a relaxing, but fun, slow pace of life. It's like returning to visit an old friend. – Caroline Mills, author of Slow Travel Cotswolds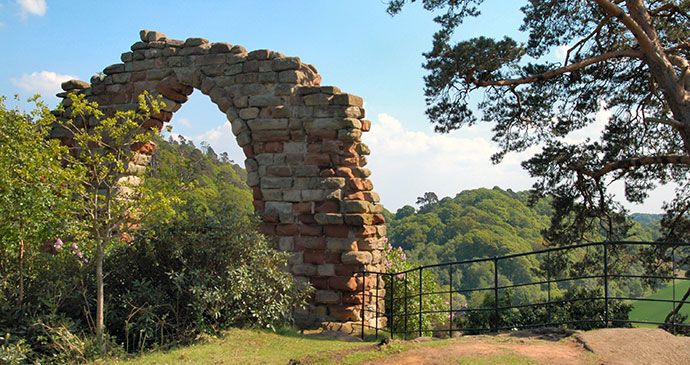 Shropshire's Hawkstone Park Follies © Visit Ironbridge
My tip for discovering Britain is to embrace the philosophy of Slow. Walking, cycling or travelling by train help you go at the right pace to truly see a place. But Slow is more than transport – it's a mindset, best described as living in the moment and savouring it. If you're driving, make time to pull over and explore whatever catches your eye. Climb a hill. Try the local beer. Peep inside a church: I found many intrigues in Shropshire's churches. Don't forget to look up. You'll soon discover what makes the region you're visiting so special. – Marie Kreft, author of Slow Travel Shropshire
Naturally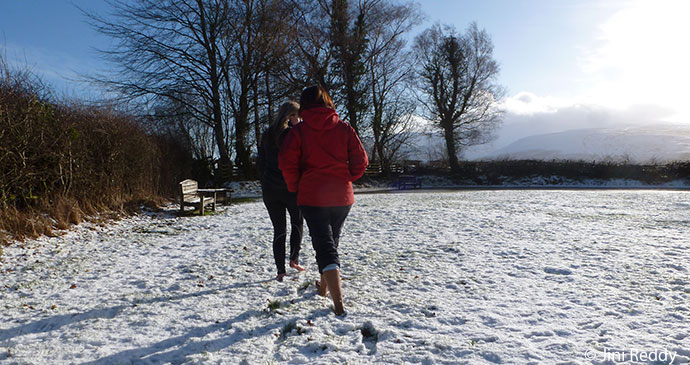 Getting in touch with natural Britain in the Brecon Beacons © Jini Reddy
To my mind very little can beat the restorative cure of fresh air, gentle exploration and, crucially, the sheer poetry that comes with bringing more of ourselves to our wanderings in Britain. Experiencing this land naturally, and equally in more reflective, creative ways, means letting go of traditional ideas about what it means to engage with nature (and indeed what 'nature' means). In my book Wild Times, I've explored some more unorthodox experiences. Whether whispering to horses on Dartmoor, walking barefoot across the Brecon Beacons, or meandering under a full-moon in Suffolk, I am convinced that enchantment is the thing we need most in our lives. And nature, so vivid and generous, in Britain, is one glorious route to it. – Jini Reddy, author of Wild Times
Explore Britain's…
Wildlife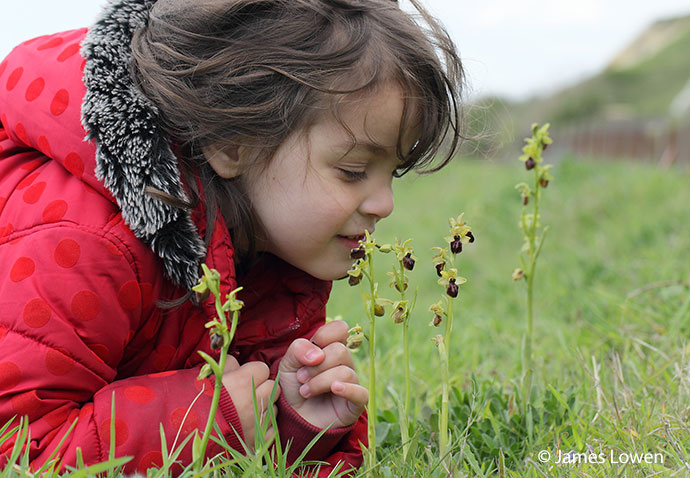 Enjoying Britain's wild orchids © James Lowen
From caterwauling Manx shearwaters incubating young in underground burrows on Bardsey Island to tiny musk orchids stippling the chalk downland of Hampshire's Noar Hill, watching wildlife provides a perfect excuse to tread lesser-known pathways across Britain. Go snorkelling off the island of Mull to gawp at basking sharks, the second-biggest fish in the world's seas. Hike through Perthshire's uplands to see mountain ringlet – Britain's hardiest butterfly – on Ben Lawers. Be haunted by Shetland's rain gos, the red-throated diver, on the lochs of the island of Fetlar. And celebrate the return of beavers to England by wandering by secluded rivers in east Devon. Britain's wildlife is brilliant; Britain is brilliant. – James Lowen, author of ASummer of British Wildlife
Wilderness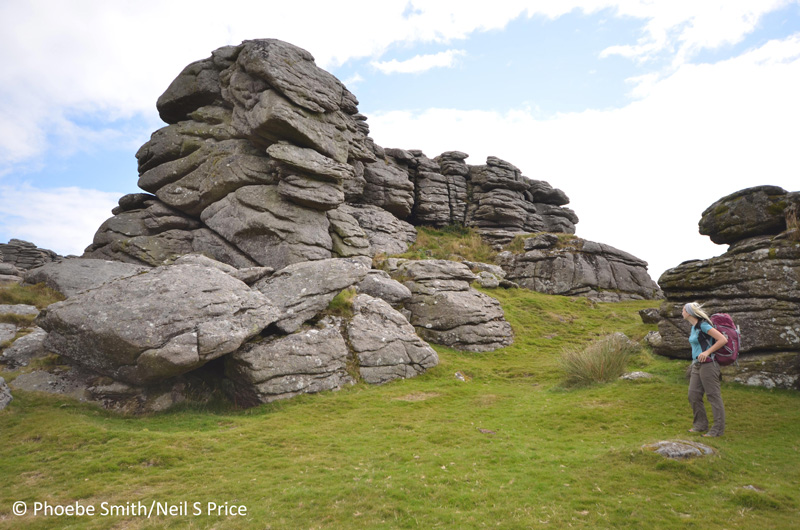 Exploring Britain's Wilderness at Hound Tor © Phoebe Smith & Neil S. Price
The more I explore Britain, the more I am convinced it is one of the best countries in the world for an adventure. From the remote Knoydart peninsula which you can only access on foot or ferry – replete with Britain's most remote pub at journey's end, to the crowdless golden beaches of Scotland's west coast, the wilderness of Northumberland's fells, the little visited Rhinogs in Wales, the ancient tress and chalky hillsides of the South Downs and the wind scoured tors of Dartmoor – there's no end of drama and beauty on our shores. Seeing Britain from inside some of its wild corners and taking time to spend the night out under the stars is like journeying into a whole other world… – Phoebe Smith, author of Wilderness Weekends
---
Inspired? You can buy copies of our Best of Britain books in our online store: