When I watched the BBC's Forest, Field and Sky: Art Out of Nature, I was rapt. At last, a nature programme that explored more creative responses to our environment. The programme focused on sculptures hewn from the landscape, but our natural bounty – berries and plants, for example, as well as earth pigments, like ochre, or natural materials like clay – are also the original artist's materials.
The three experiences here (featured in Wild Times: Extraordinary Experiences Connecting with Nature) offer ways to make art from nature and connect with Britain's natural landscapes as our ancestors did, going right back to prehistoric times.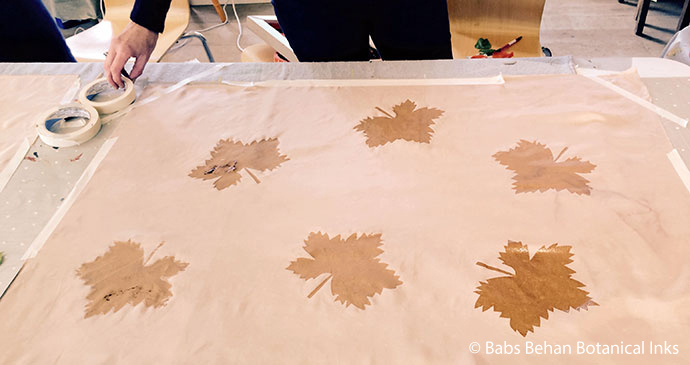 It's all about having a go, enjoying the process – and not worrying about how your creations will look. (Mine generally resemble the efforts of a crazed toddler). You'll experience new landscapes in a more intimate way or revisit familiar ones with fresh eyes.
Ancient Paint Palette Day, North Yorkshire
On a guided walk along the foreshore of the wild North Yorkshire coast, you can learn more about the area's Neolithic history. That means scraping ochre from the walls of old mining caves or off rocks and then, with the help of an artist who only works with natural materials, turning  them into paints – a palette of rusts, reds and yellows – right there on the beach.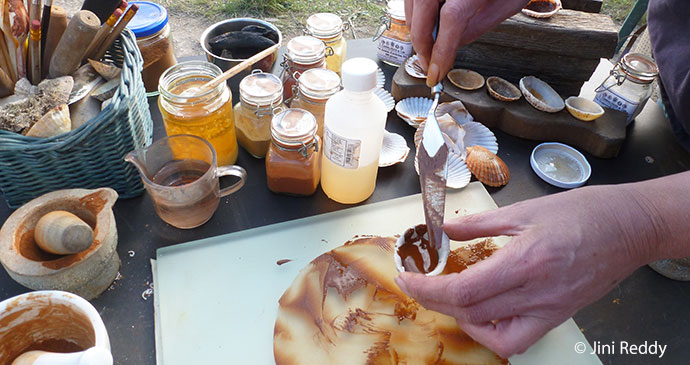 It makes for an absorbing day. The icing on the cake? A gourmet seafood spread (with cake), to fuel your creative efforts.
Offered by: Real Staithes
Price: £60/day
Wild pottery weekend, Sussex
No, this one's not about re-enacting the film Ghost whilst raving – as someone suggested! On a wild pottery weekend you roll up your trousers, take off your shoes, wade into a Sussex stream and gently prise clay from the banks. Then you stroll through fields back to a cosy wooded glade, and turn it into pottery under the tutelage of a wild craft practitioner.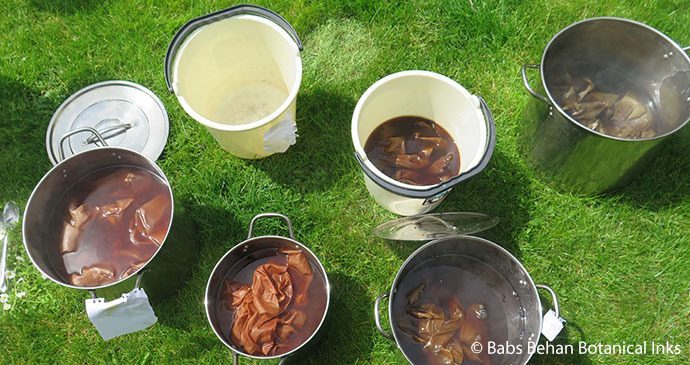 The weekend involves a digital detox too, and for me that made all the difference.
Offered by: Native Hands
Price: £250
Wild colour walk, Gloucestershire
On a wild colour walk in the Cotswolds, you forage for natural colour among flowers, herbs and berries. With a bit of alchemy, they become botanical dyes with which to jazz up organic silk. When I tried it I clumsily embellished mine with leaf prints for a woodsy look.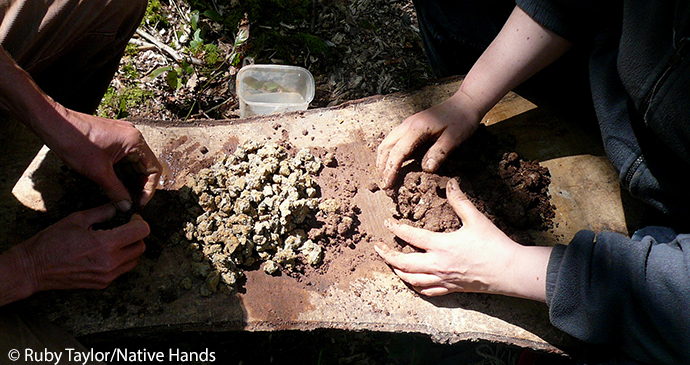 I have less than steady hands but even so, it was fascinating to harvest and harness colour from the landscape, with an artist who has travelled the world learning about traditional, low-impact arts and crafts techniques from indigenous cultures.
Offered by: Botanical Inks
Price: £85
---
Inspired? Find out more on how to have extraordinary experiences connecting with nature in Britain in Jini Reddy's Wild Times.