Hillwalking may seem time-consuming, but it doesn't have to be. If a shorter stroll is what you're after, head to one of these fantastic small hills. Each one should only take you around an hour to conquer –perfect for a lunchtime walk!
Beacon Fell, Lancashire
In 1970, Lancashire Country Council opened Beacon Fell as one of the UK's first country parks. Today the site boasts 75 hectares of moorland and coniferous forest, readily explored via a network of trails sprawling out from six car parks. A good variety of mammals reside here – from roe deer to badger and weasel. The tarn holds an abundance of dragonflies, while the pond outside the visitor centre is occupied by frogs and newts in spring.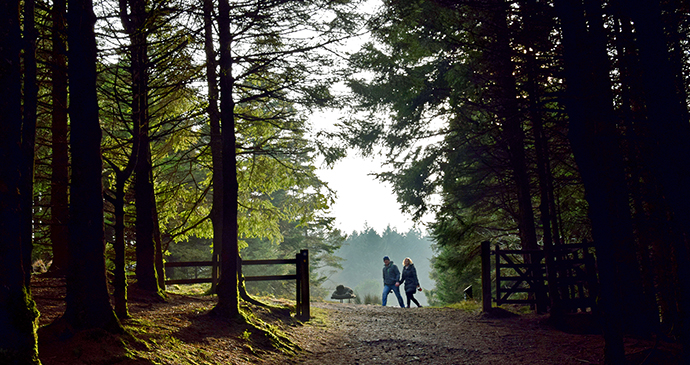 The hill is also home to a series of sculptures by local artist Thompson Dagnall. Landmarks to spot from the top include Blackpool Tower, the Forest of Bowland, Pendle Hill and the Lake District. In short, a great and supremely easy fell to claim in a leisurely lunchtime stroll.
Cliffe Hill, East Sussex
Cliffe Hill is a hill with history. Despite its limited stature – just 164m – it lays claim to being the site of one of the worst avalanches the UK has ever witnessed. It started on Boxing Day 1836. A huge accumulation of snow that had built up on the hill's sheer edge broke off. Residents of adjacent cottages refused to move and, the following morning, a second avalanche struck. It tore up the seven houses below, coating them in a heap of white powder.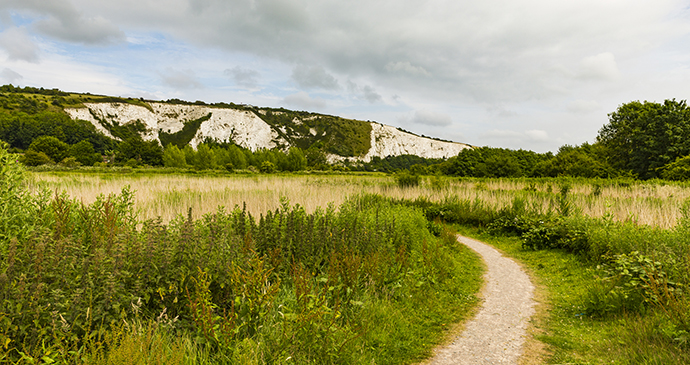 Records are sketchy but it's said that only seven of the 15 people estimated to be inside were dug out alive. Today, you can take a lunchtime stroll up the hill and spend the afternoon in the nearby town of Lewes, where the dress that one young girl was wearing at the time of her rescue is still on display in the Anne of Cleves House.
Blorenge, Monmouthshire
Its name may sound distinctly dessert-like, but the association with puddings doesn't end there. Look a little deeper at the geological make-up of this Brecon Beacons outlier and you'll discover that it is actually trifle-like below ground – with layers of mudstone, sandstone and limestone among its ingredients. Walking the easy few kilometres to the summit is equally as appetising, being a simple stroll over the steadily sloping grassy and bracken-coated ground, with a rough path cutting right through it for easy walking.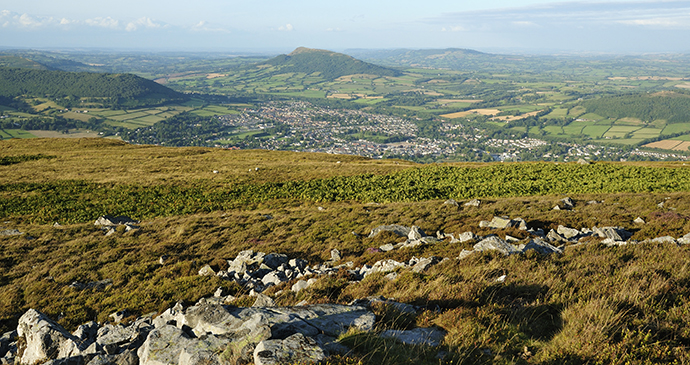 You'll pass a little hut en route and maybe even some ponies that often graze here, before reaching the ancient stone cairn ring that sits atop the highest point. After completing the peak consider hitting one of the local pubs to track down a pint of the awardwinning pale ale also called Blorenge. The entire walk is a tasty prospect from start to finish.
Bryn Euryn, Conwy
It sounds almost too good to be true. A hill that's not only easy to climb but also offers a quartet of fabulous experiences, namely opportunities: to spot an abundance of butterflies and a profusion of interesting plants; to walk unbounded around the ruins of an old mansion; to discern the impressions of an old Iron Age hillfort on its summit; and to enjoy incredible views over towards Snowdonia (with all its big hitters).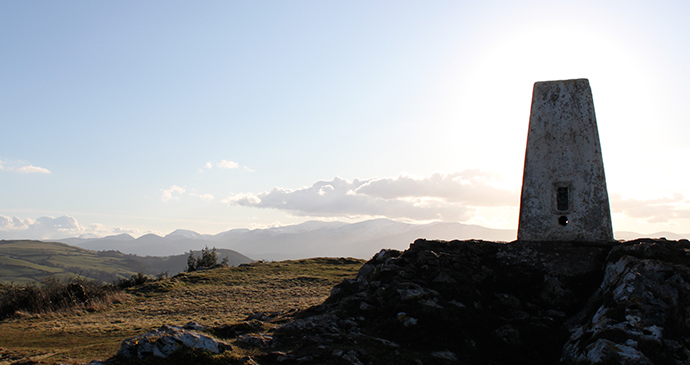 Yet it's all here on Bryn Euryn. And not only that: it's all easily accessible from the wonderful little seaside town of Rhos-on-Sea, just minutes from the dual carriageway that hems North Wales (and within easy reach of a bus stop to boot).
Druimarbin, Highlands
If the town of Fort William (affectionately known as 'Fort Bill') is famous for anything it's certainly not small hills. Located adjacent to the highest mountain in Britain, Ben Nevis, means that most hikers who descend on the town come with one purpose and one purpose alone – to stand atop this great peak.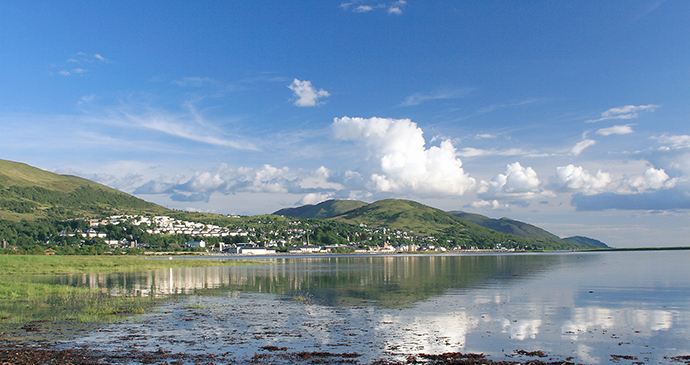 However, if you're after a shorter climb, the town still has much to offer. With a short track leading from a roadside parking area, plus, weather permitting, views of the mighty Ben (as well as over forest to Loch Linnhe, to the west), Druimarbin fits the bill for such a leg-stretch.
Falkland Hill, Fife
The dome-shaped summit of East Lomond, aka Falkland Hill, lures many a visitor from the nearby historical town of Falkland. Looming majestically from the southwest over Falkland's old buildings, many of which have stood for three centuries or more, East Lomond seems to call out for people to head to its top. And many do. From mountain bikers to paragliders, runners to walkers, anyone who takes the time to make it to the summit (434m) will be rewarded with views of the Borders and the Fife coast.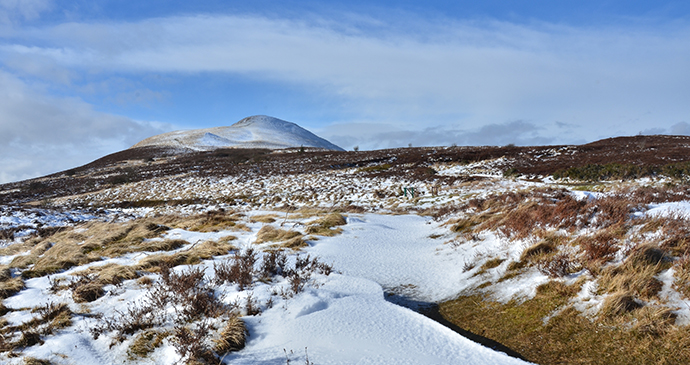 Once you've climbed up, you can also explore the depressions that mark an Iron Age hillfort and imagine being an ancient inhabitant standing on this prime point. Plus, if you're after more than a lunchtime stroll, there's ample opportunity to extend the hike by adding on more adventurous routes both on and off the summit. There are moorland birds such as red grouse to admire as well. Nae bad for a wee hill…
---