Written by Luciano Di Gregorio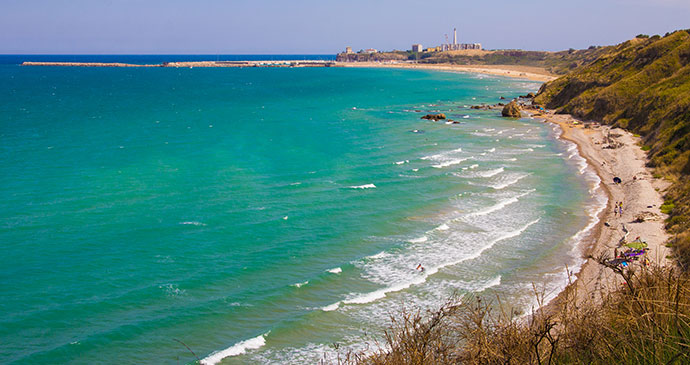 Punta Penna beach © Elisa Bistocchi/Dreamstime
It is generally considered rude to use beach equipment that is not leased to you without permission. If you are coming for a day or weekend, approach a stabilimento and ask if you can lease equipment for the length of your stay. Many stabilimenti reserve a certain number of places for walk-ins.
The stabilimenti owners are also within their rights to stop you from lying on the sand within the boundaries of their land. However, this doesn't happen too frequently and generally only if someone decides to bring it to their attention. So if you feel you don't need those luxuries, then find a place well away from the umbrellas (and keep a look out for the wagging finger of disapproval). There are also sections of beach along the coast that are not equipped or privatised and that anyone is free to use.
At dusk the stabilimenti close their beach umbrellas and tidy their equipment. It is not permissible to make use of any stabilimento's gear at night, and, in built-up areas, coastal guards operate to ensure this doesn't happen.
---
Like what you see? Here's a 10% discount on our Abruzzo guide: