Written by Joan Gower
Be Inspired
Living in the modern world can become very stressful but one way to combat this is to take a carefree ride on the buses. Travelling through beautiful scenery without constantly keeping your eye on other traffic, getting involved in road rage incidents or finding parking space makes it so relaxing.
Being visually impaired and no longer able to drive makes my bus pass the most precious thing I possess. It is a passport to freedom and independence.
A few weeks ago I decided to discover just how much ground could be covered in one day and left home at 7.15am returning at 7pm travelling on nine different buses and my only expense was £1.50 ferry fare across the River Dart. We are so fortunate to have this opportunity.
If you would like to try this idea a good plan is to go to the local bus station, walk along the vehicles lined up and pick your destination. Study timetables and if possible choose to return by a different route.
Become bus savvy and at a stop make sure you raise an arm to let the driver know you would like to join him – just being there is not enough. Ring the bell in good time when you wish to alight – you'll soon learn the drill and become a proficient and confident passenger.
From the top of a double-decker the views are fantastic, patchwork meadows across valleys, verges covered in flowers and grasses supporting insect life or cliffs and boats on a coastal route. A variety of animals too, cows, sheep, pigs, horses, llamas and alpacas. Bird life too, seagulls and rooks following a plough, pheasants displaying their plumage or smaller varieties hopping in and out of the hedgerows.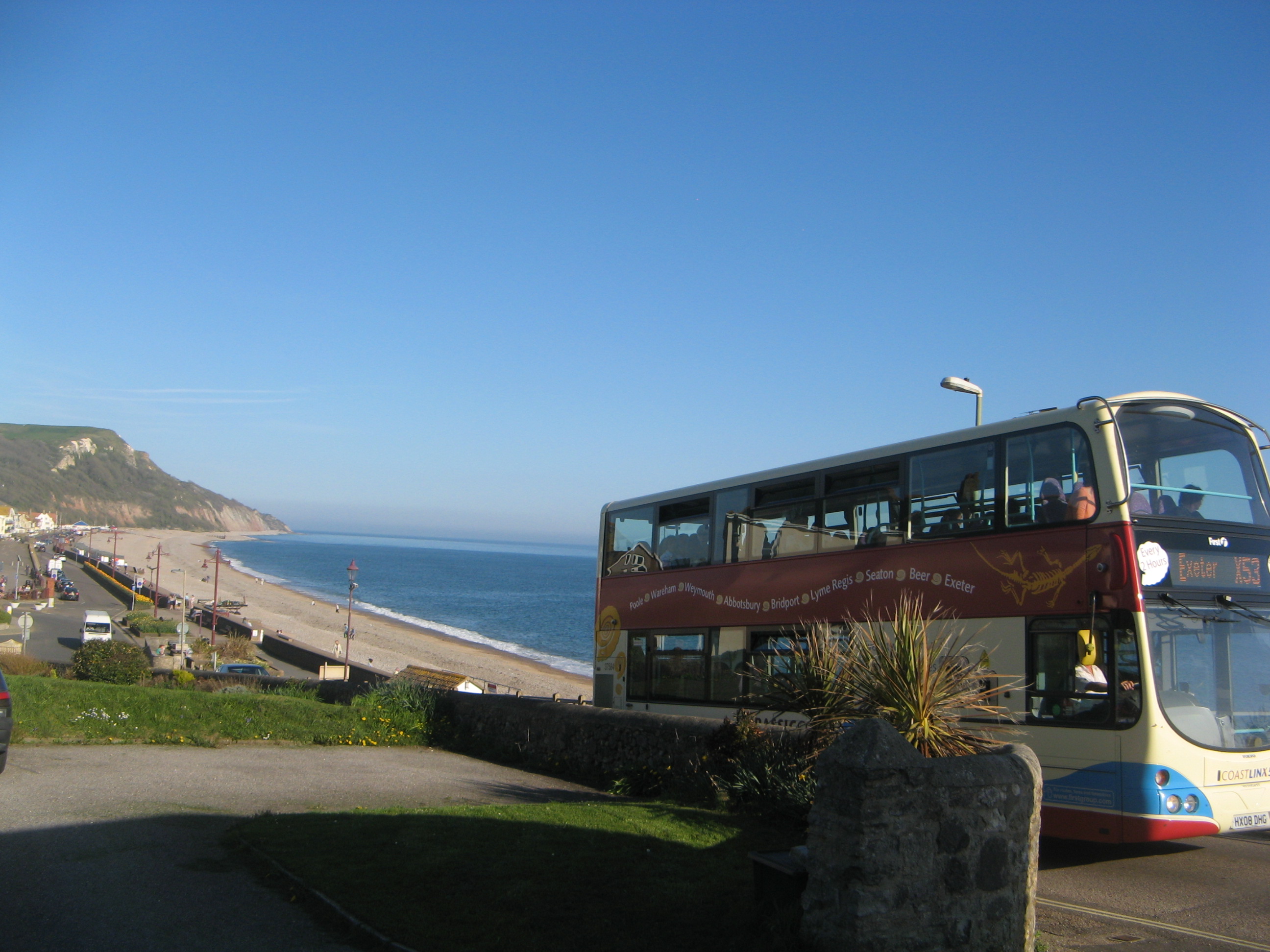 Not everyone is able to climb the stairs but nowadays they are adapted to those who are not so agile and this activity is open to us all. The little country ones taking you through villages have their own charm. Often their passengers are locals and there is a really friendly atmosphere where you will always be welcome. It can be great fun when the route is through narrow country lanes with your vehicle brushing the sides.
History abounds and old inns, thatched cottages, and churches conjure up images of life as it used to be lived.
If you spread your trips throughout the year you can follow the changing seasons from the light shades of spring through summertime into the darker shades of autumn and on into winter which still has its charm.
Another idea is to take some refreshments with you if you are planning a longer route as there is not always sufficient time between journeys to wait to be served at cafes.
I hope I have inspired you to try this out, so climb aboard a bus, enjoy the ride and let the driver take the strain.
I'll see you at the bus stop.