It is perhaps strange to think there is a cluster of nine small islands, completely isolated but thriving, lying between Lisbon and New York and surrounded by the great Atlantic Ocean. The few people aware of their existence hold an image of dry, sun-baked volcanic islands like Lanzarote in the Canaries. But this Portuguese archipelago is very much part of Europe and members of the European Union, and they have many of the accoutrements of modern life: the latest cars, second homes, and even decent Wi-Fi.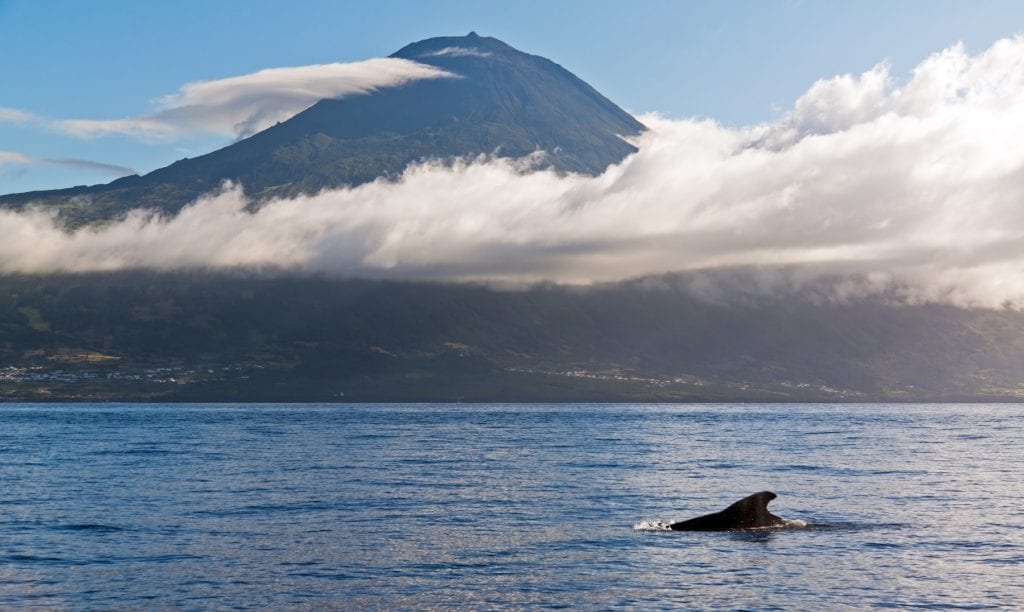 One aspect of modern life that they have managed to avoid, by and large, is coronavirus. Given their remote location, it is perhaps not surprising that the number of cases of COVID-19 confirmed on the Portuguese islands is fewer than 150. The archipelago was understandably concerned about how their limited health facilities would cope with such an epidemic, and therefore closed their borders early and hard.
As of this week, though, the islands have declared themselves COVID-free, with no active cases present on the archipelago. This means that from 1 July, international visitors will once again be permitted to visit theses volcanic islands. Flights from the mainland and elsewhere in Europe are beginning to recommence, and direct flights from the US are expected in the coming weeks.
So why visit?
The Azores are Europe's best-kept secret: verdant, tranquil, diverse, exquisitely beautiful, always welcoming. Further south and close to the African coast lies Madeira, Portugal's more familiar Atlantic island; sunnier and with less rain and cloud but considerably more developed for tourism, and famous for its well-promoted flowers and gardens.
It was going to Madeira that aroused my curiosity about those other far-off islands; a flight from Funchal took me to Ponta Delgada, and back to an ambience that possibly could have been found in Madeira half a century ago. One needs to take the Azores at their own speed. Fight it, and you will be frustrated; relax along with it and you will return a different person. Old-World courtesy prevails, a reminder of the many tiny niceties of life that have been sacrificed to the exigencies of faster lifestyles.
Since they were first settled in the 15th century, each island has developed at a different speed, depending upon the quality of its harbour, terrain, crops, and its distance from the others. Today this is reflected in their diversity, each island offering the visitor its own individual character that makes the Azores such a varied entity.
All the islands are green, the flowers are mostly sophisticated and subtle, the gardens are steeped in history and, like the flowers, are more cerebral than flamboyant. While some main towns have their roads and traffic, just a short distance away men ride horses to their pastures and pony carts filled with milk churns clatter over cobbles. Flashing neon lights are rare, streets are narrow, shops modest and in keeping with the streetscape, coffee bars are numerous while nightclubs are few.
The islands reflect their turbulent geological past and offer rural landscapes enhanced by rocky or precipitous coasts surrounded by an often travel-brochure-blue sea. Religious and secular festivals riot through the calendar and touch the lives of every island and islander. There are sailing regattas, golf tournaments, big-game fishing tournaments, cycle races, car rallies and other events that come as rather a surprise and largely leave the non-enthusiasts in happy oblivion.
There is so much to explore, so much to experience; these islands should be savoured like a rare wine.