When you think of trekking in Peru, you probably envisage the Inca Trail and Machu Picchu, undoubtedly one of the most famous hikes in the world.
But with its turquoise-blue glacial lakes, dramatic river gorges and challenging mountain passes, Peru has so many fantastic trekking opportunities on offer, that it is a shame to only choose one. Here is just a taster of some of our favourite options:
The Chachapoyas Region
The northern department of Amazonas, with its virgin cloudforest, contains such plentiful ruins and ancient cities that it has been lauded as the richest archaeological zone in South America and has recently been christened 'The Machu Picchu of northern Peru'.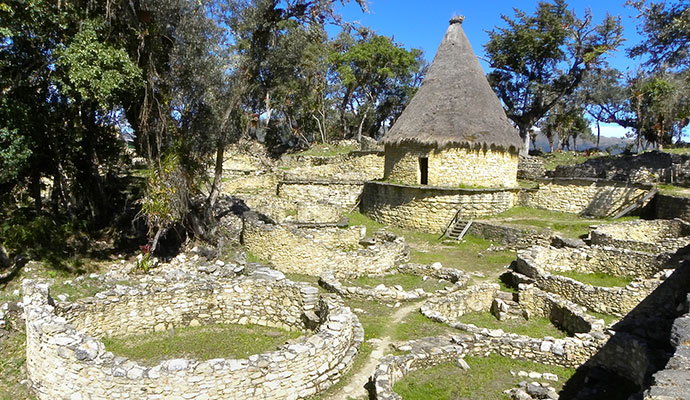 These are the remnants of the pre-Inca Chachapoya culture (AD600 to AD1500).
Cordillera Huayhuash
This compact range is just under 30km in length from north to south, and yet it has seven peaks over 6,000m, the highest of which is Yerupajá at 6,634m.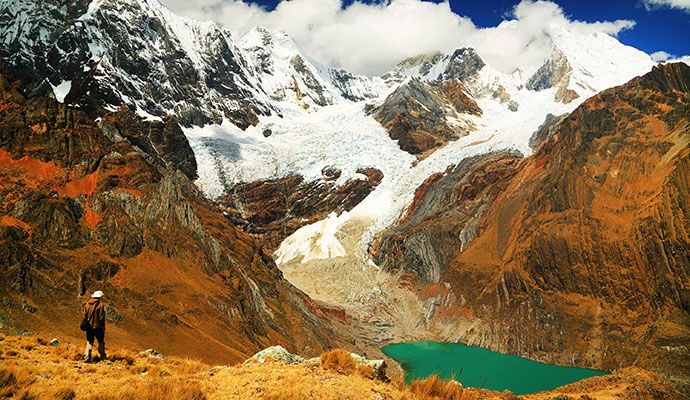 Many trekkers consider it even more spectacular than the Cordillera Blanca, and it is certainly more remote and challenging. The peaks all seem to have towering, vertical ice-covered faces on all sides.
The Ausangate Circuit
This five- to six-day hike has everything: herds of llamas and alpacas, traditionally dressed Indians, hot springs,  turquoise lakes, glaciers, ice caves and even vicuñas.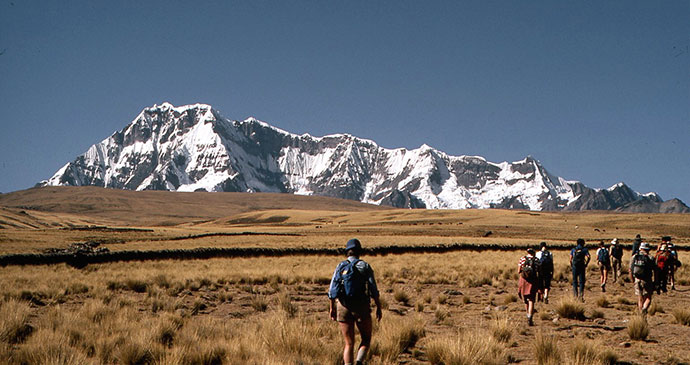 Not surprisingly, it is very popular with trekkers. This route takes you right round the massif of Ausangate and over three high passes before returning you to your starting point, the small village of Tinqui (also known as Tinki and Tinke).
The Inca Royal Road
This hike gives a wonderful insight into Andean rural life as it passes through many small farms and villages. What makes it special, however, is that it follows what was once the principal highway of the Inca Empire, Capaq Ñan.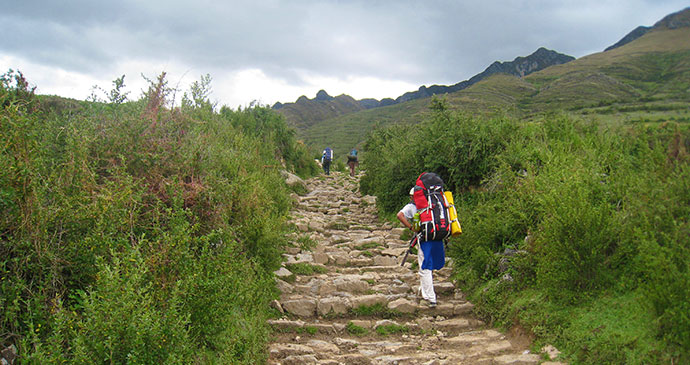 Soaring and diving for 2,500km along the spine of the Andes, this was the greatest road in the medieval Americas. Castillo to Yanahuanca is one of its finest stretches, and halfway along the walk you'll come upon the extraordinary Inca citadel of Huánuco Viejo, a major archaeological site which has the added bonus of being visited by very few tourists.
Volcan El Misti
This volcano, which provides Arequipa with its splendid backdrop, is a popular climb, best done late in the season when there's less snow. Although not a difficult ascent, El Misti shouldn't be taken lightly.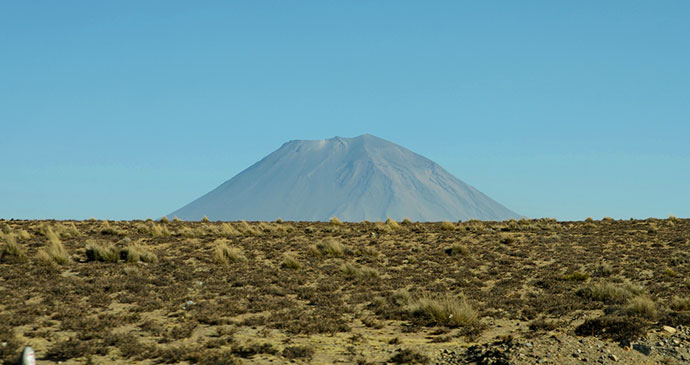 The weather can change without notice from extreme heat to snow, making it easy to get lost, cold and dispirited – a perfect recipe for disaster. If no-one in your party has done the climb before, you should consider taking a guide. Allow at least two days for the trip.