Visit eight astonishing theatres across the globe – from ancient Roman amphitheatres to extravagant opera houses and dramatic avant-garde architectural masterpieces.
Théâtre Antique, Orange, France
One of the most magnificent theatres of the ancient Roman world stands in Orange, founded in 36BC as Arausion by veteran Roman soldiers following the conquest of Gaul led by Julius Caesar completed 16 years earlier. The venue now known as the Théâtre Antique was built in southern Provence around AD1 – and this atmospheric ancient monument, with its 37m-high stage wall, still hosts performances today.
Minack Theatre, Cornwall, UK
This incredible venue is perched on a clifftop near Land's End at the very toe of Britain, with swells surging bast across the Celtic Sea as a dramatic backdrop. Built by the hands and sheer dogged will of Rowena Cade, this concrete-and-stone amphitheatre opened in 1932 with a performance of – aptly enough – The Tempest. It now hosts a range of dramas, musicals, concerts and a dusting of Shakespeare over a 16-week summer season each year, and welcomes visitors on afternoons when there are no performances
Teatro Amazonas, Manaus, Brazil
An opera house? Hundreds of kilometres up the Amazon River, in the sweltering rainforest? Well, yes – during the rubber boom of the late 19th century, the cultural evolution of Manaus was considered a priority, and a spectacular Renaissance revival opera house was constructed, with tiles imported from Alsace, French furniture, Carrera marble and 198 chandeliers from Italy; Domenico de Angelis the Younger painted the panels that decorate the auditorium ceilings. On 7 January 1897 the theatre was christened with the Italian opera La Gioconda, and continues to stage respected performances.
The Seebühne, Bregenz, Austria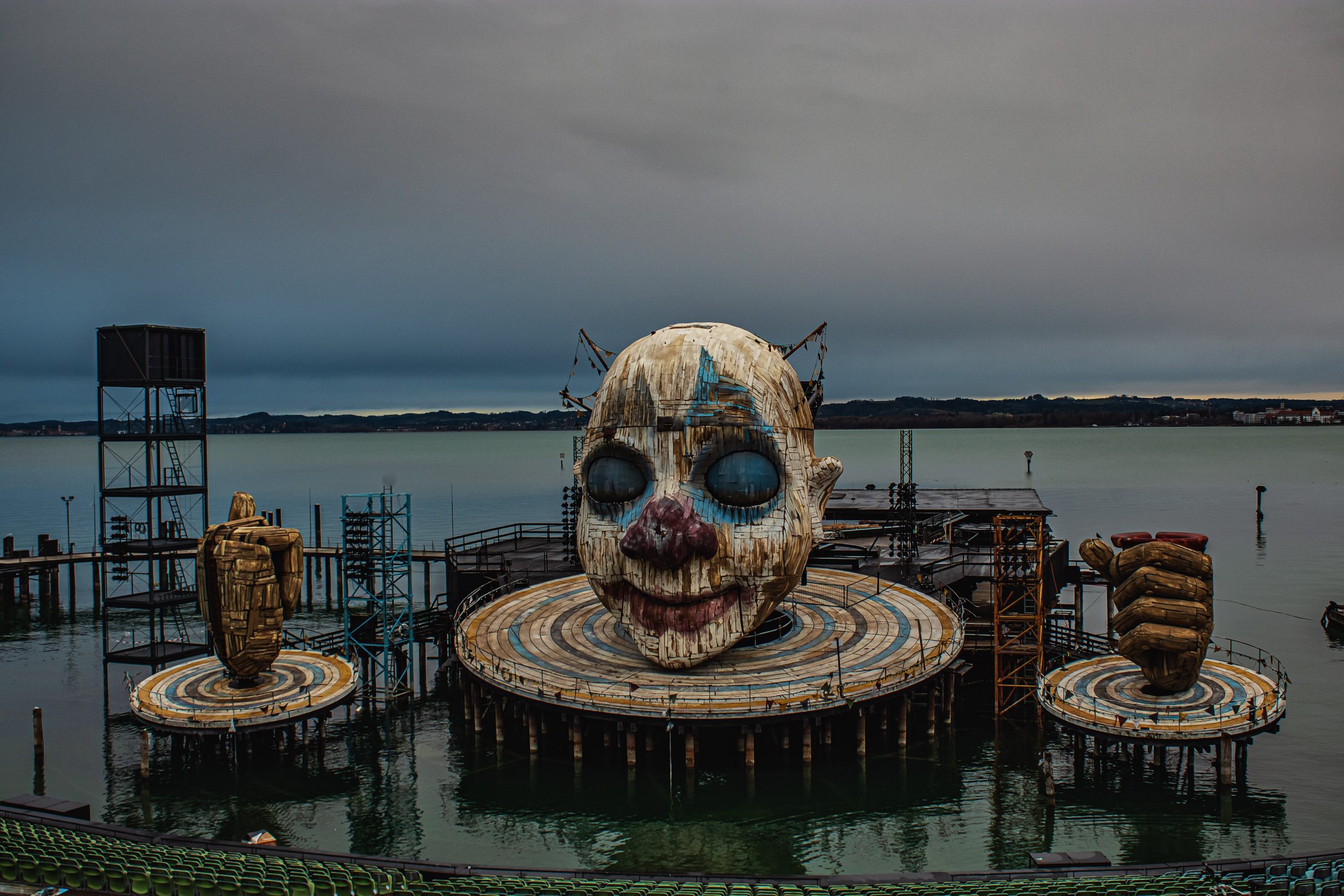 The first Bregenz Festival, among the Alps in far west Austria, was held in 1946, at a time when the town didn't even have a theatre – so the performances were staged on floating barges on Lake Constance. Over 70 years later, the festival is internationally renowned, both for the standard of its productions and the venue – the 'lake stage', or Seebühne. Even if opera's not really your bag, it's a mesmerising place to hear the finest singers perform.
Guangzhou Opera House, China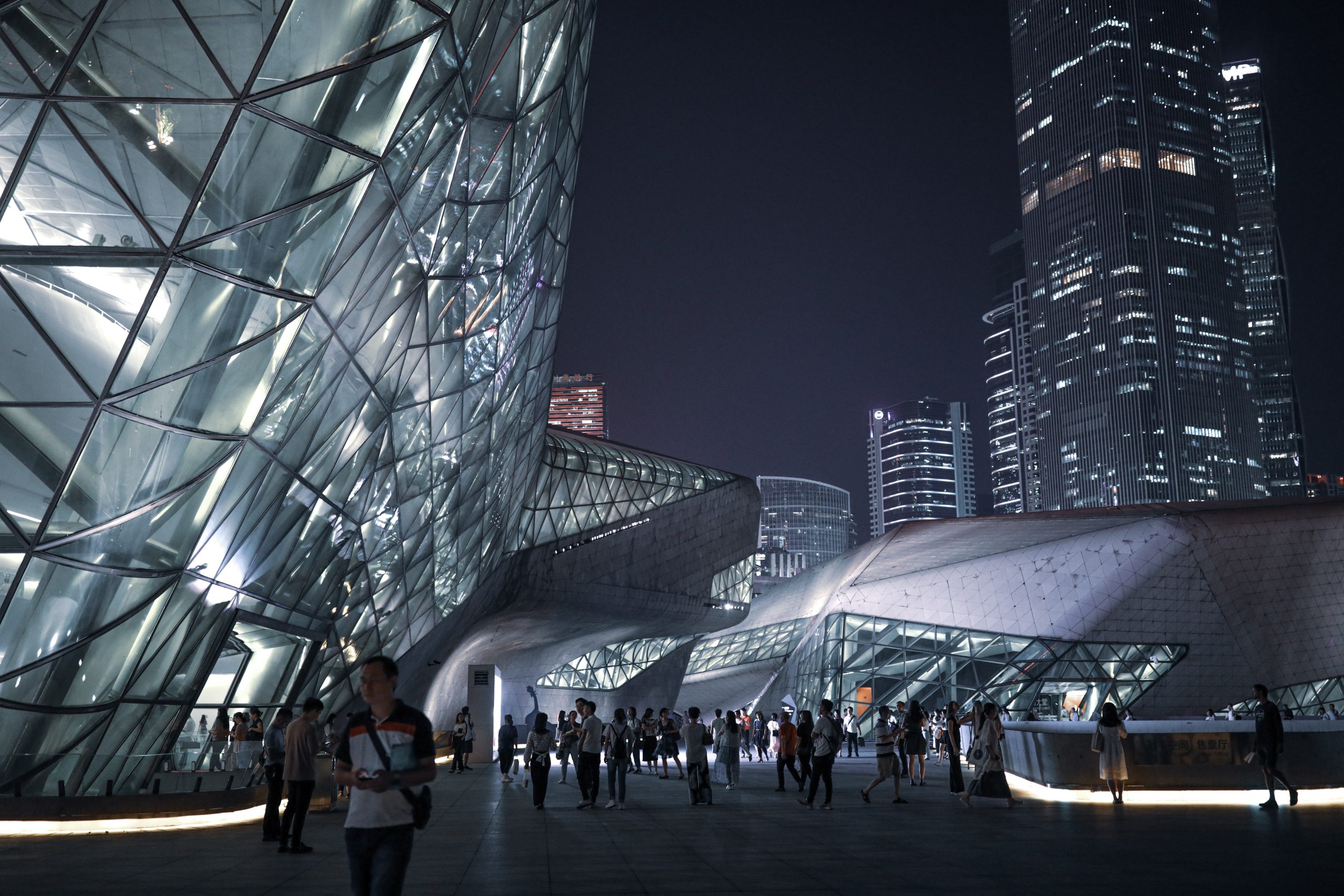 What Jørn Utzon's opera house did for Sydney's waterfront, Zaha Hadid's 'double pebble' opera house promises to do for Guangzhou. Opened in 2010, this astonishing creation that seems to float on the Pearl River is both futuristic and organic – a jaw-dropping place to watch a performance by some of the world's top artists.
The Fox Theatre, Detroit, USA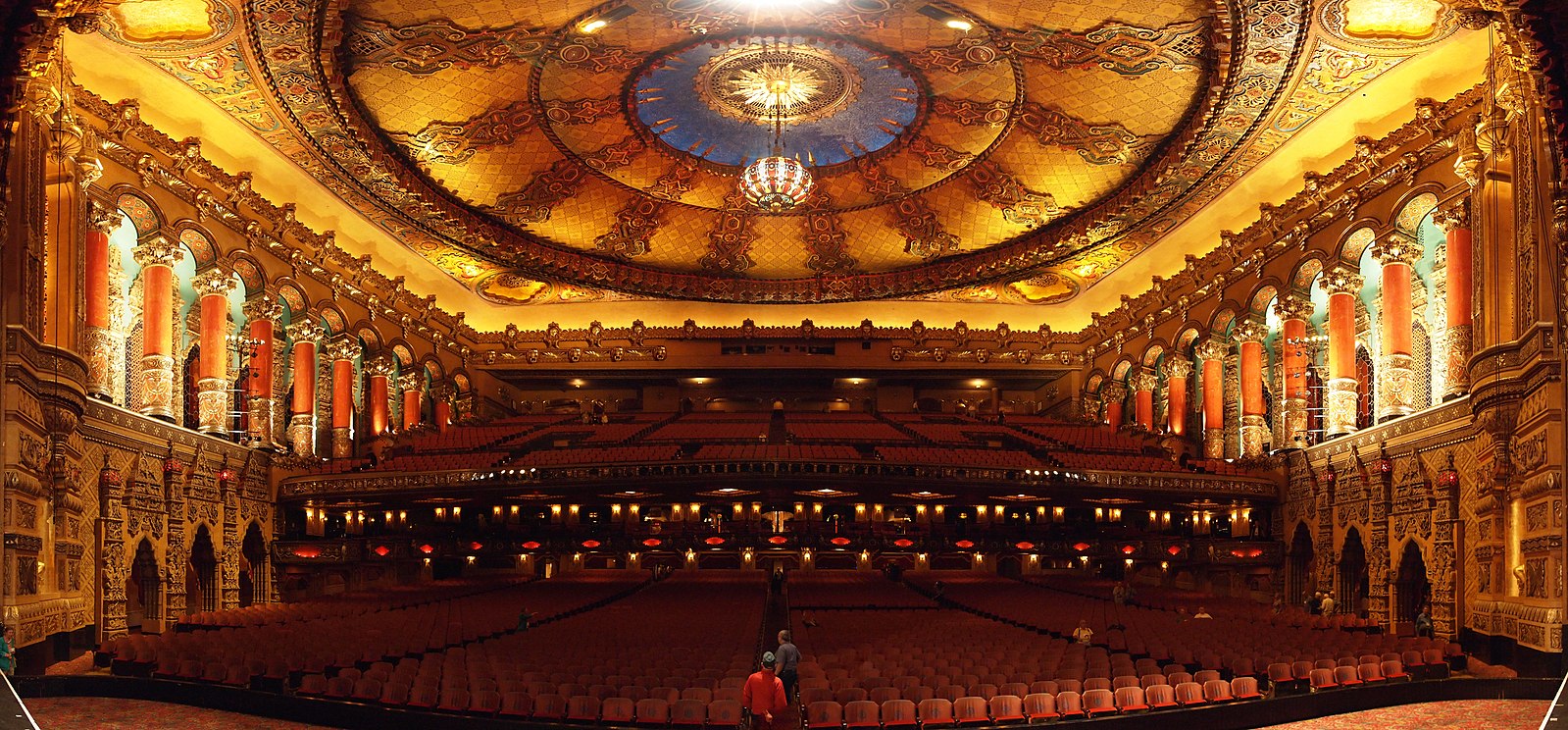 Originally billed as 'the most magnificent Temple of Amusement in the World' when it opened in 1928, this unique masterpiece designed by Charles Howard Crane blended Egyptian, Indian and Asian motifs in a style he called 'Cambodian Gothic'. The grandest of the chain of venues opened by movie mogul William Fox, the Fox Theatre hosted live acts as well as films – Elvis Presley, Frank Sinatra, Prince and Bruce Springsteen are among the artists to have played the 5,000-seat auditorium. Restored and designated a national historic landmark in 1988, this is an electrifying place to absorb a show.
Verona Arena, Italy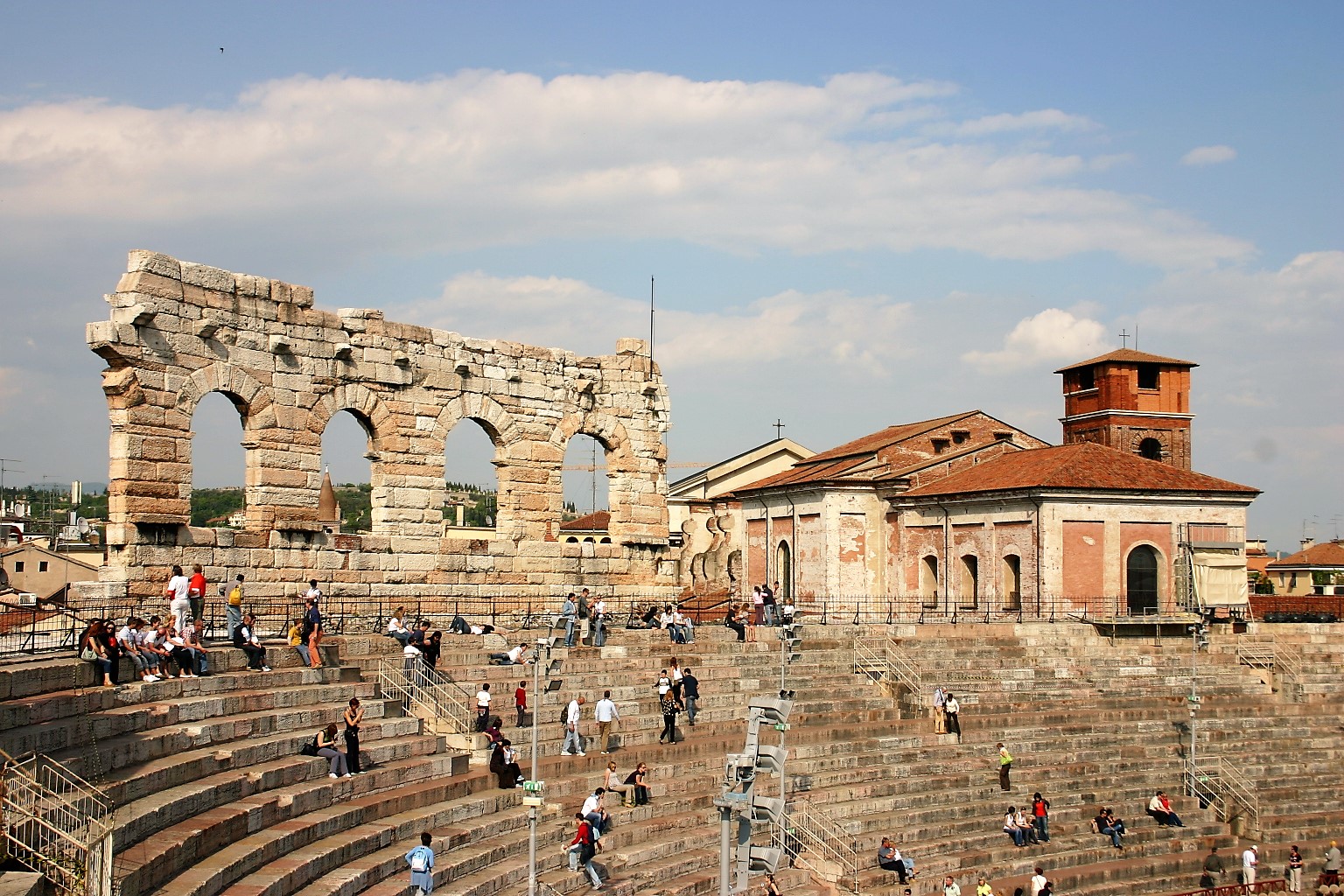 Another Roman edifice constructed in the first century AD, this enormous amphitheatre once hosted up to 30,000 people watching games and shows. Its use as a venue for shows was revived during the Renaissance era and began again in earnest in the early 20th century. Today, more than 500,000 flock to watch opera performances here each year. A word of advice: a cushion is a wise investment – those stone terraces can be hard on the behind after an hour or so of sitting!
Teatro Colón, Buenos Aires, Argentina
One of the world's finest theatres, renowned for its acoustics as well as its extravagantly decorated auditorium, the Teatro Colón was originally slated to open in 1892 (to mark 400 years of the arrival in the Americas of Christopher Columbus, after whom it is named), but was delayed by financial difficulties and the death of the original architect. It was finally inaugurated in the Argentine capital in May 1908 with a performance of Giuseppe Verdi's Aïda. Today its reputation as arguably the foremost venue in South America draws some of the top opera singers and other performers.