Upon arrival it becomes pretty apparent what the main draw to 'Futa' is. There are as many kayaks as cars in the town, and every other business is somehow related to kayaking or rafting. The town is surrounded by mountains and retains a frontier feel reminiscent of towns in Alaska. The inhabitants are generally pretty laid-back and, when not in the water, the central plaza is a good place to relax and have a fruit juice.
Fly-fishing and trekking are also possible, but the Río Futaleufú is considered one of the top rivers worldwide for rafting, and most visitors come here to dip their toes in the water.
What to see and do in Futaleufú
Rafting and kayaking
The main attraction in the region is world-class rafting and kayaking. Professionals from across the world visit this town specifically to raft the river, so if you have never rafted before but were always curious, this is possibly the finest place in Latin America to do so.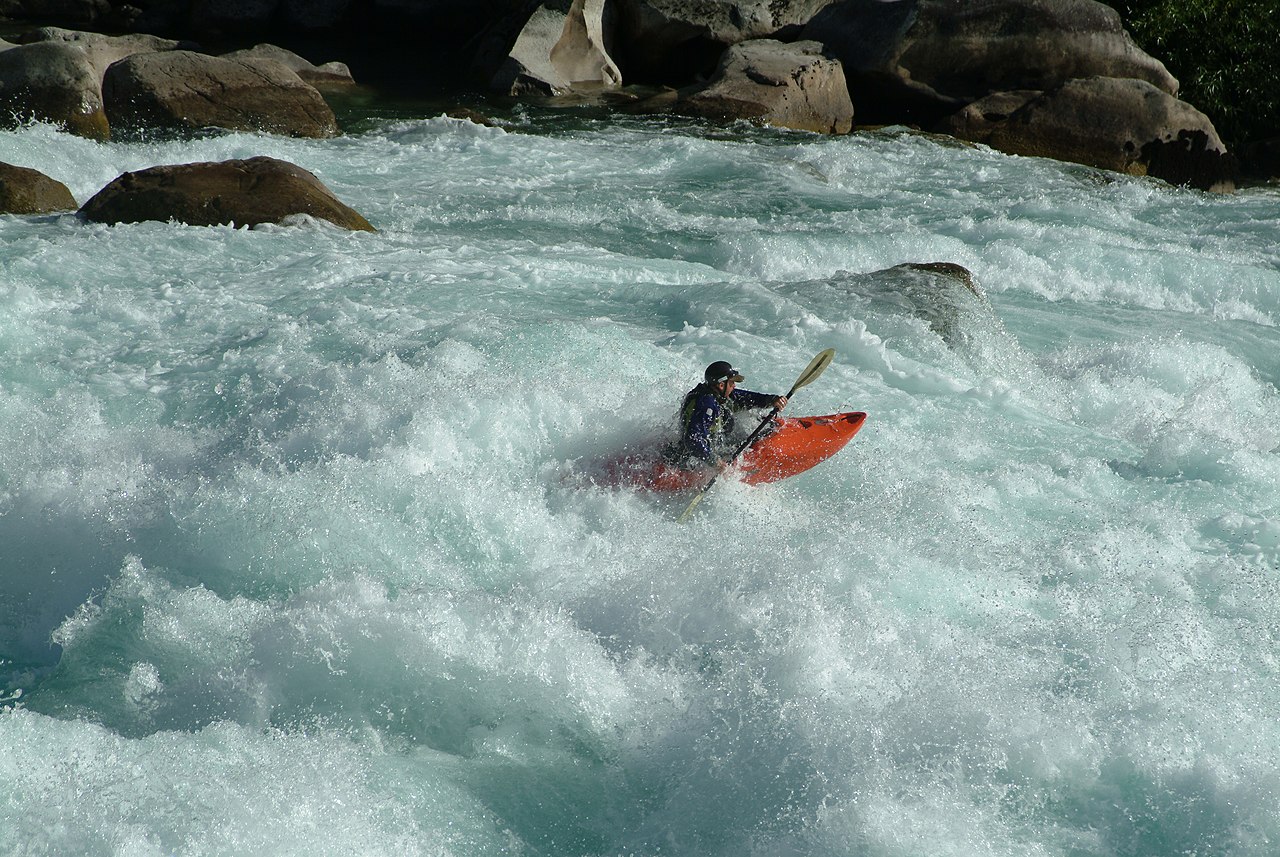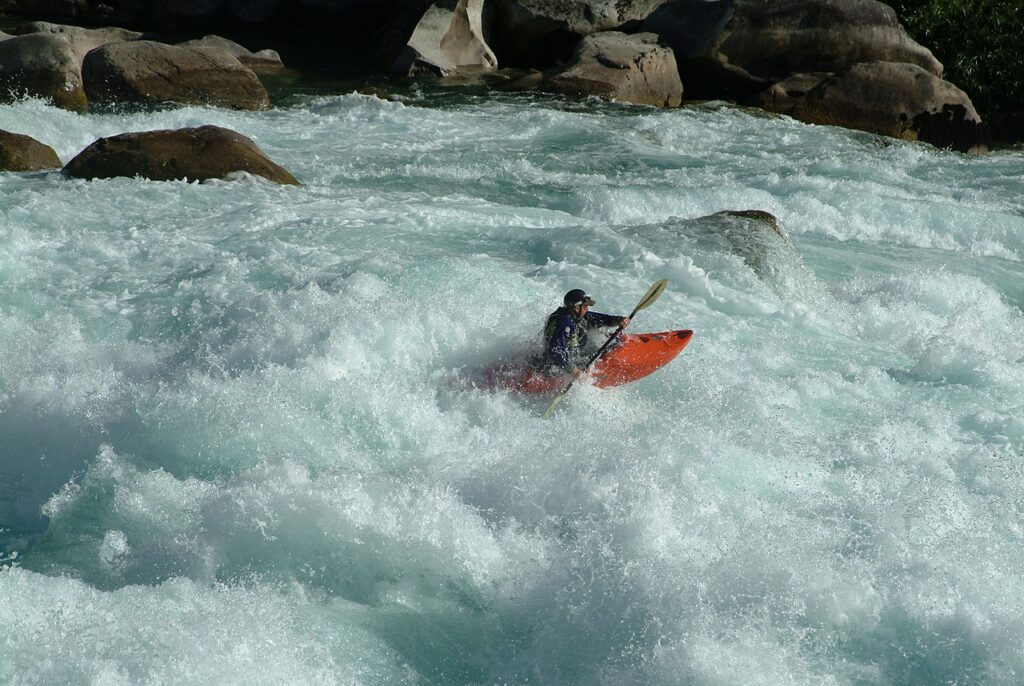 Up to class V+ rapids offer even the most experienced kayakers a serious challenge, and the Río Futaleufú is notably safe as the main white-water sections are invariably followed by more tranquil waters which makes rescue operations easier. The Río Espolón has class III rapids suitable for less experienced rafters, and is offered by most of the operators listed.
Horses
At the northeast corner of town lies the all-important rodeo, La Medialuna. Horse-related activities are taken very seriously both here and in Palena, a consequence of the gaucho legacy. Next to the rodeo is a small lake, Laguna Espejo, and a short trail around the north shore of the lake leads up to a viewing platform, Torre de Agua, with sweeping views over the town and valley.
Hiking, trekking and rock-climbing
A number of horse, hiking and mountain-biking trails surround Futaleufú for those less interested in rafting, generally following the main rivers. To the northwest of the town are a number of lakes and trails, as well as fishing options. Day treks include Lago Azul, Lago los Cedros and Piedra del Águila – Las Cascadas del Lago Espolón. Multi-day treks are possible around Espolón. There are also rock-climbing routes in the region – ask at Las Natàlias.
Patagonia Elements offer some non-river trips, but only two tour operators focus on non-river activities: Carpintero Negro and Otro Turismo. Indeed, Futaleufú is almost a victim of its own success – rafting and kayaking have so dominated tourism in the region that other activities seem to have been squeezed out. These two operators are noteworthy for trying to promote the other (often amazing) activities the village offers.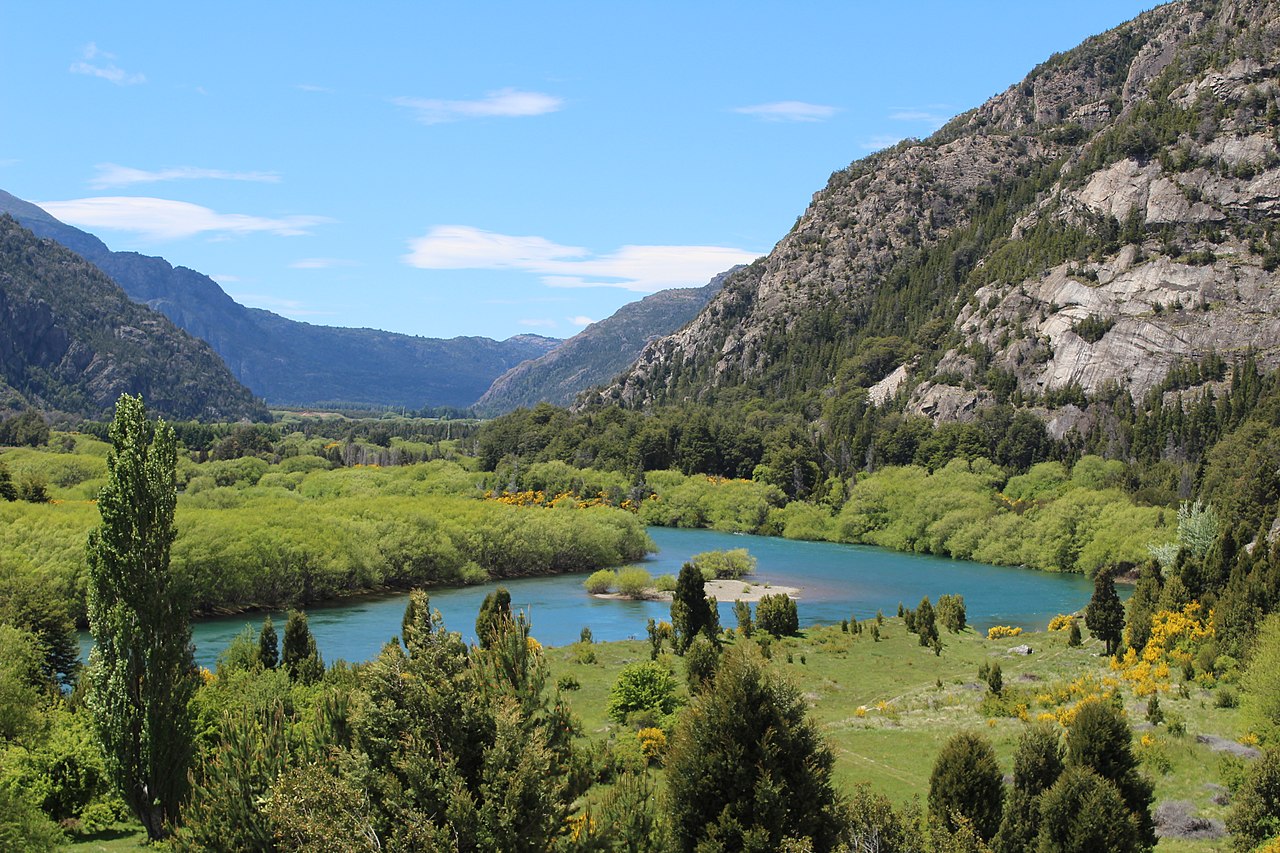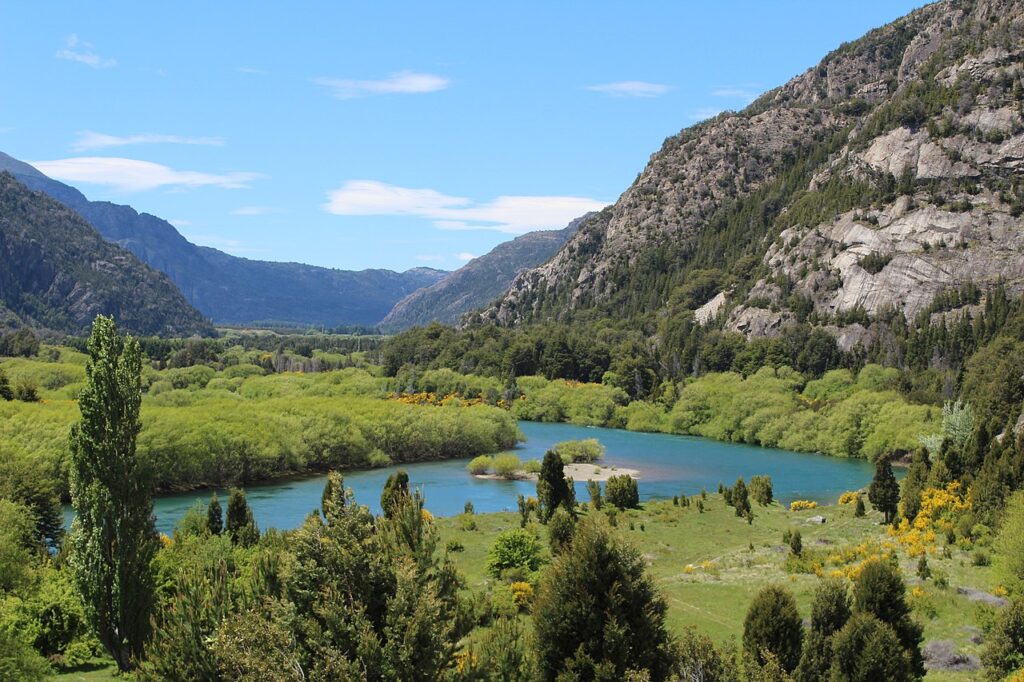 For something completely different, Somos Patagonia offers canopy tours suitable for anyone over five years old (under nine with guide). This is a short half-hour trek up, followed by six descents covering 800m.
The 12,000ha Reserva Nacional Futaleufú lies to the south of the town and has three trails and a couple of miradores, easily accessed by car. For the more adventurous, and with the advice of the CONAF guard, it is possible to hike through the reserve and on to Palena. There is a road heading south through the valley towards Cerro Cónico, but then an unmarked trail begins – this is for experienced hikers only.
Travel to Futaleufú
For those making a detour from Villa Santa Lucía on the Carretera Austral, the road ascends 30km to Puerto Ramírez. Futaleufú is a further 48km (1hr) from Puerto Ramírez along Ruta 231 (northeasterly from the junction at Puerto Ramírez). The road is of reasonable quality, although there are sections of exposed rock. Be prepared for surprising, unmarked hairpin bends, and the occasional cow in the road. There are steep ascents and descents which might be frustrating for cyclists. Initially the route climbs through a steep gorge, and then skirts around Lago Yelcho, with mountains crashing vertically into the lake.
Evidence of violent landslides is visible: deforested, scarred sections of mountainside are exposed, some presumably quite recently judging from the lack of new vegetation. You will pass snow-capped peaks along the way. This is a well-traversed section and traffic is comparatively common.
After Lago Yelcho the road winds around the Río Futaleufú, crossing a number of bridges (including over the Río Azul, another rafting river). The final section runs along the shores of Lago Lonconao and then along the Río Espolón: this sparsely populated area has spectacular mountain scenery, with snow-capped peaks, and virgin bush running down to river valleys and lakes.