The dramatic approach to the village of Cerro Castillo offers vast panoramic vistas of the entire valley, with the snow-capped mountain range of the same name glistening to the west. A dozen hairpin bends later, the village itself is fairly drab, serving as a mere springboard to the mountain that deservedly features on most itineraries along the Carretera Austral.
Besides the beauty of the valley, Cerro Castillo offers some of the most accessible trekking and horse riding opportunities along the Carretera. The jagged basalt peaks are the crown jewel of the national reserve, named for the resemblance to the battlements of medieval castles, and reach an altitude of 2,675m.
The reserve covers 1,380km² of rugged mountains and roaring trout-filled rivers, waterfalls, hanging glaciers, lagoons and native bush. Indeed, Cerro Castillo, along with Parque Pumalín to the north and Parque Patagonia further south, are fast becoming as iconic a Patagonian trekking destination as the more established treks around Torres del Paine and El Chaltén.
What to see and do in Cerro Castillo
Horseriding
This is a wonderful area for horseriding with many breathtaking views of snow-capped mountains, roaring rivers and picturesque lakes and it is a lot easier (and quicker) to ride a horse along this steep, bush-clad, mountainous terrain than it is to attempt it on foot. Cerro Castillo has a strong gaucho history as the horse was the main form of transport until recent times when the road was fully developed.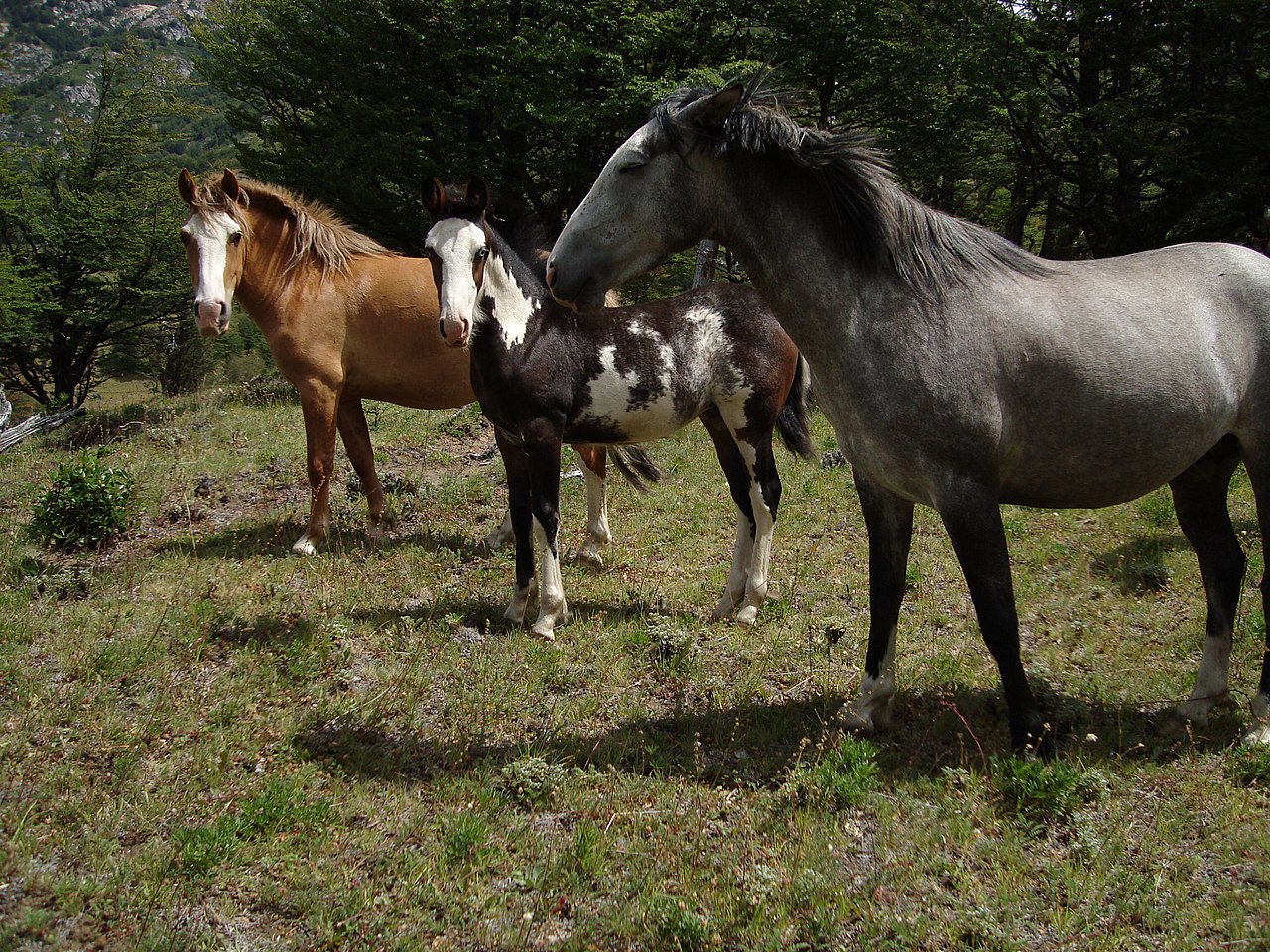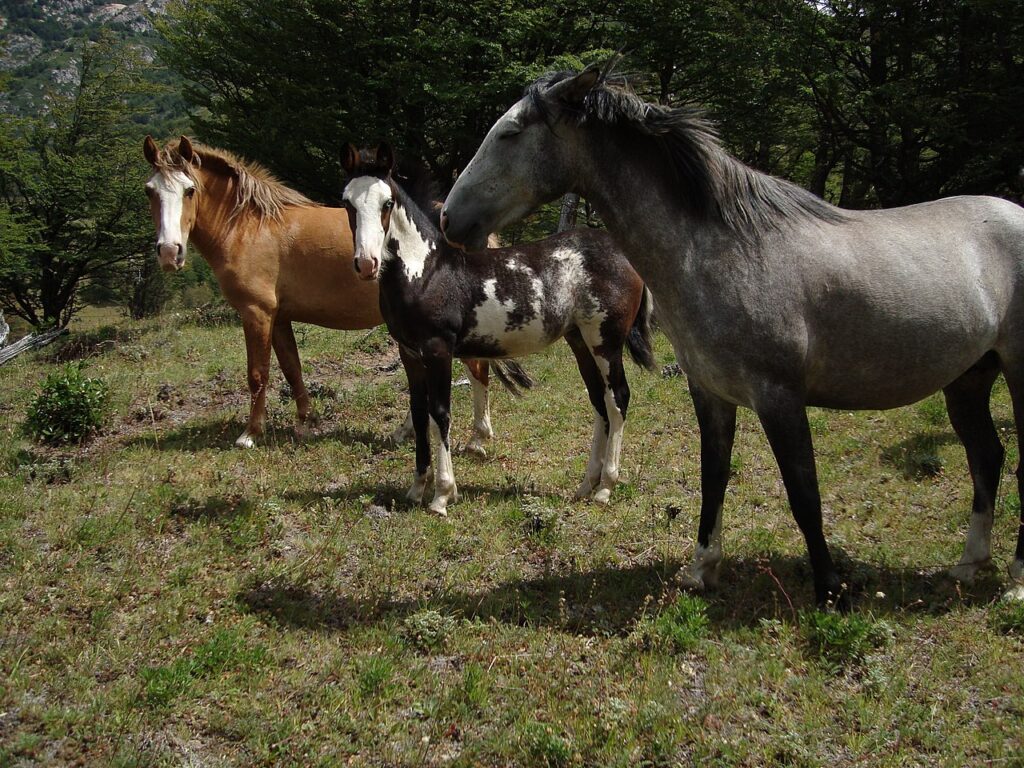 Many of the old cattle trails used by the farmers to transport their cattle to market are now being rediscovered through horse trekking in the region, and tourists can now get off the beaten track and experience the true gaucho culture – Senderos Patagonia offer treks, including one to the lagoon at the top of Cerro Castillo.
Museo Escuela
After years of neglect, the old Cerro Castillo School has been restored – it was recognised as a national monument in 2008 and inaugurated in January 2014 as a museum. This impressive two-storey school was built by settlers in 1955 and operated for 16 years. Its original construction used traditional materials and building techniques. Its outer walls are brick, the floor and rafters were hand- cut from enormous tree trunks, and the spectacular roof was constructed with hand-carved tejuela wood shingles. This beautiful building now serves to educate visitors about the settlers of Valle Ibáñez and the first inhabitants of the area. These were groups of hunter-gatherers who occupied these lands more than 9,200 years ago. The focus of the museum is on the historic problems of education in an isolated region, forcing parents to send their children far away to boarding schools, and the impact that had on families.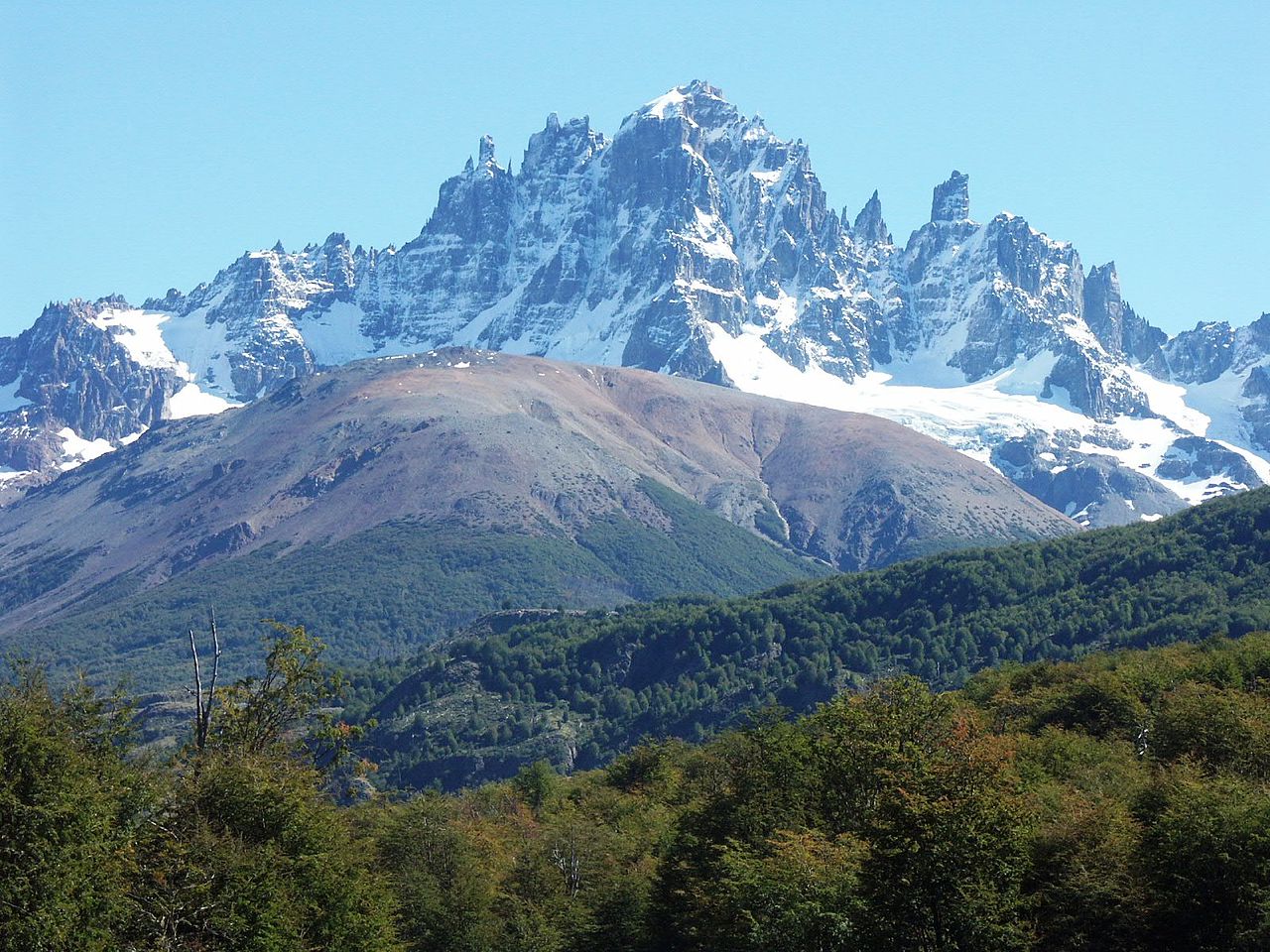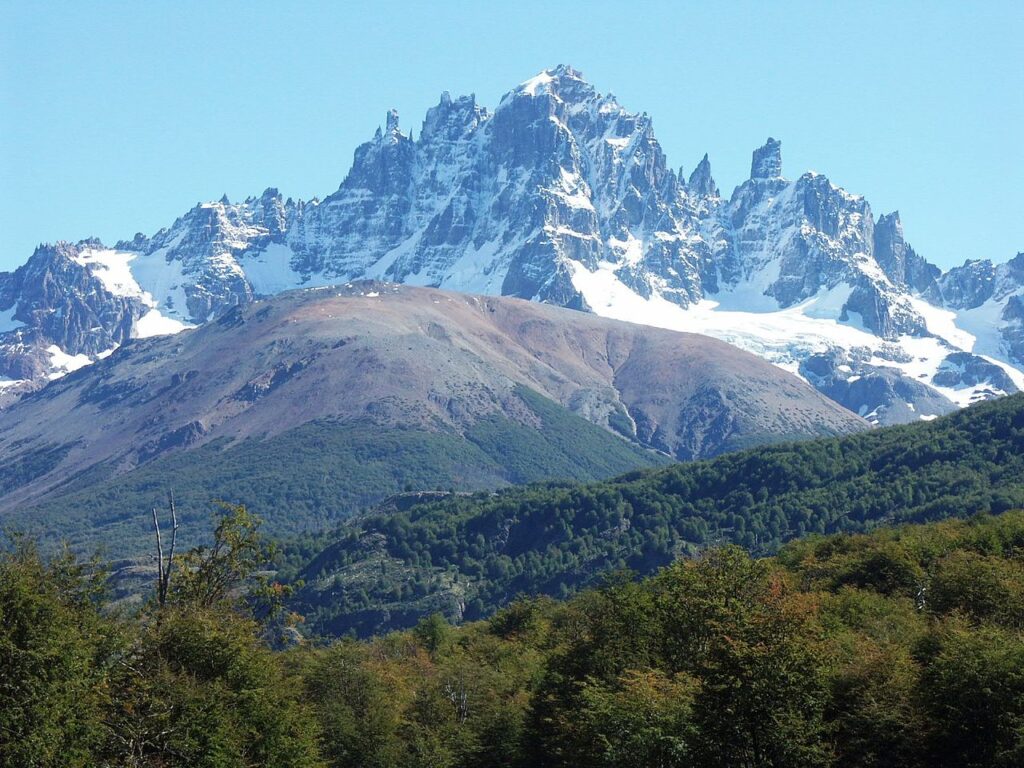 There is a large viewing platform to admire the landscape of the Río Ibáñez and Cerro Castillo. Below is a central investigation centre where archaeologists investigate more than 80 recorded sites of the original inhabitants of the area. Geologists and volcanologists also use the on-site laboratory to study the active and sometimes destructive nearby Volcán Hudson.
Paredón de los Manos archaeological site 
This site is located only 200m before the Museo Escuela and is an excellent opportunity to explore ancient Patagonian culture and see the traces left by the Tehuelches. The Valle Ibáñez is one of the most important archaeological regions in central Patagonia. The Paredón de los Manos is a rock wall protected under an overhang with handprints of adults and children dating back approximately 3,000 years. The Tehuelche artistic style was constantly evolving with some of the earlier paintings depicting hunting scenes of guanacos. Later they began to portray hands as positive and negative images. They painted with a mixture of dyes, including blood and mineral oxides blown through a hollowed-out guanaco bone.
Fortunately most of these paintings are protected from the elements. The guides are informative and give a brief description of the hunting that took place in the valley below. Some speak basic English.
Reserva Nacional Cerro Castillo 
This 18,000ha national reserve is located 75km south of Coyhaique, and its main attraction is the impressive south face of Cerro Castillo (2,675m). The basalt spires are the crowning centrepiece and from a distance this mountain looks like a medieval castle. The upper slopes are covered with large névés and hanging glaciers, and below the formidable mountain peaks are beautiful valleys with roaring rivers and southern beech forests.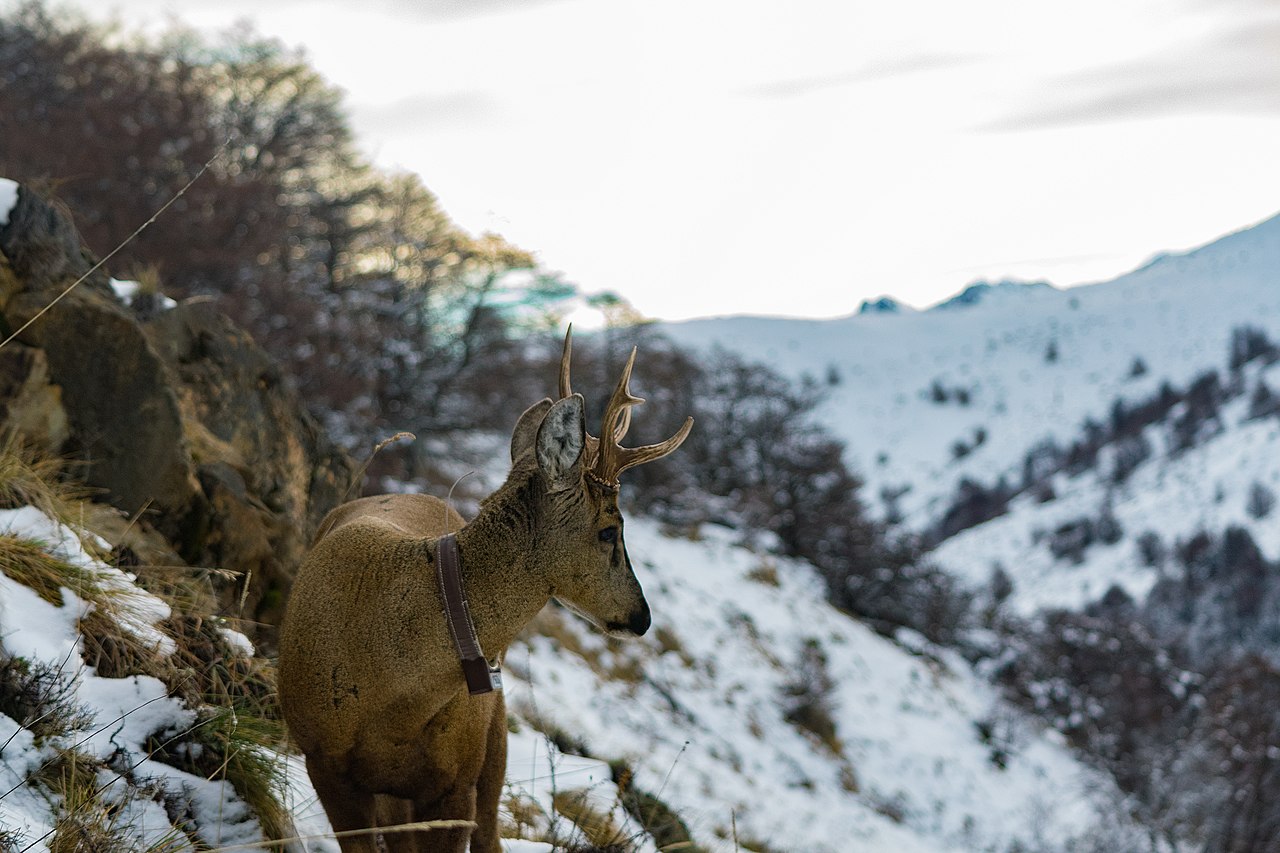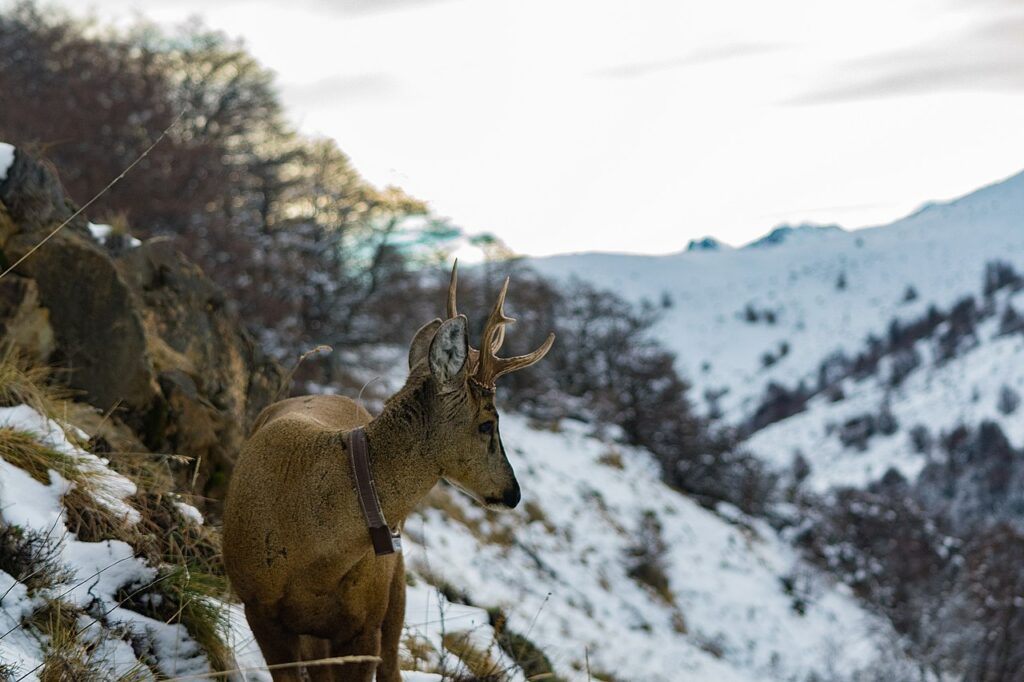 The reserve headquarters are located at the southern point of Laguna Chiguay on the Carretera Austral, 60km south of Coyhaique and 35km north of Cerro Castillo. A great website for more information, including maps, camping areas, park fees, etc, is parquenacionalcerrocastillo.cl.
Trekking
The best time to trek Cerro Castillo is between mid-November and late March, subject to weather conditions – be aware that extreme weather and snow storms with gale-force winds can occur even in January. There are no refuges and mountain guides recommend a four-season tent, a three-season sleeping bag, layered thermal clothing and rainwear to cover all possible weather conditions. Trekking poles and hiking boots with ankle support are recommended, especially to assist with river crossings, steeper descents and rocky scree.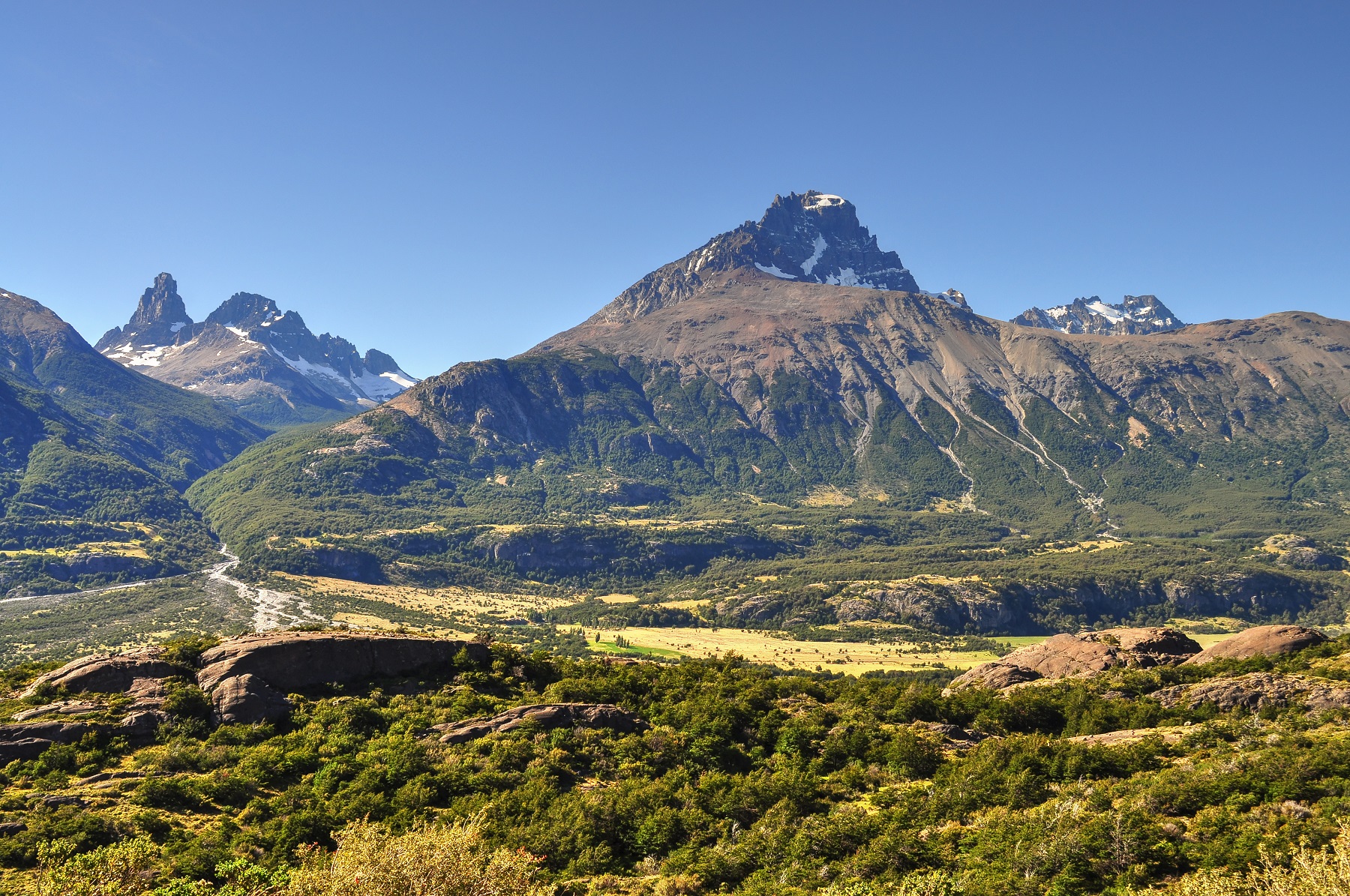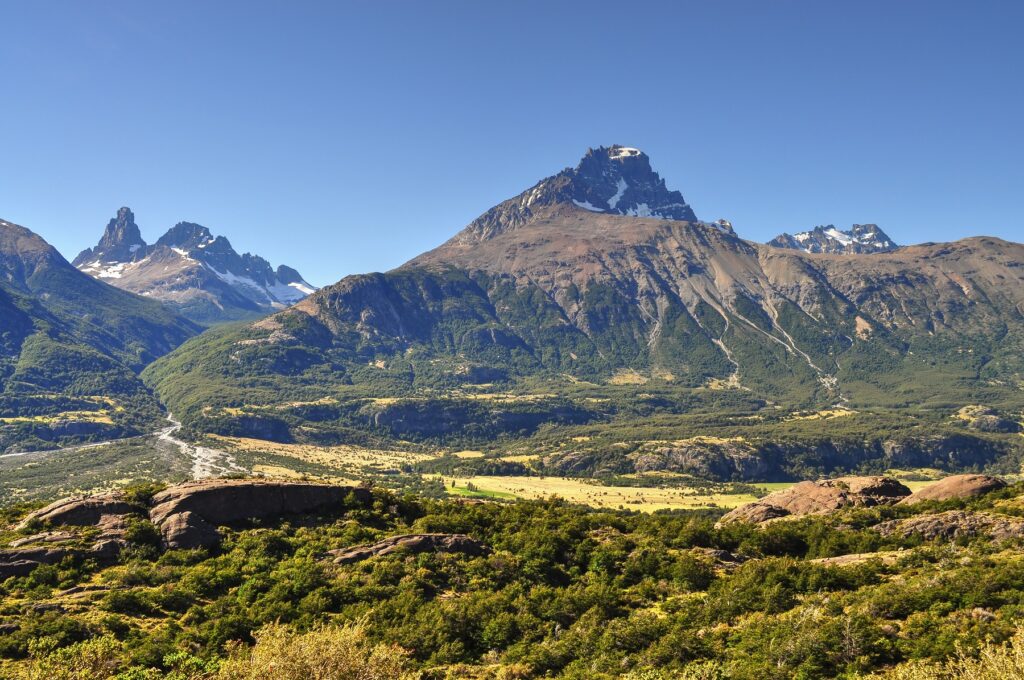 For river crossings a pair of sandals are a useful accessory. A mountain stove and food for an extra couple of days are prudent accessories in case you have to wait out a storm. Do not forget a brimmed hat, woollen hat, sunglasses and sunscreen. Be prepared for strong winds on the higher mountain passes. There are abundant water sources throughout the trek, apart from when crossing mountain passes. Wild camping and fires are not permitted, but there are campsites with bathrooms. The Chilean phone service provider Entel has a reasonable signal on the mountain passes.
Travel to Cerro Castillo
Note that the nearest petrol station is Coyhaique or Puerto Río Tranquilo, but see also the mini market. The paved road from Coyhaique (93km) terminates at the southern end of the town, where glorious gravel begins.
The Carretera Austral is almost entirely paved from Cerro Castillo to Puerto Montt. From Cerro Castillo south it is mostly unpaved. As a popular tourist destination, hitchhiking around here involves some fierce competition and long waits.
No official buses begin or terminate in Cerro Castillo, but almost all buses heading south from Coyhaique, or north from Cochrane, pass through the town. Transportes Iturra have a shuttle between Cerro Castillo and Puerto Ibáñez.
Several private drivers offer a direct morning trip to Coyhaique; ask the receptionist at any hotel to call and arrange since they don't have a bus stop. In Coyhaique they leave from in front of the UniMarc supermarket (Lautaro 331). Look for the white vans that have 'Villa Cerro Castillo' written on them. There is no public transport from Cerro Castillo to the Levicán Peninsula.