Safaris are above all about experiencing some of the most magnificent wildlife on the planet in its natural environment. The established reputations and marketability of some of the most famous parks, however, has turned them into a mass industry where the most common species you're likely to see will be your fellow Homo sapiens.
When planning your next safari, why not escape these crowds and visit a park where you can have a more intimate relationship with the nature you've come to experience. Here are our recommendations for the best unsung parks in Africa.
Liwonde National Park – Malawi
Malawi's premier game-viewing park evokes every romantic notion of untrammelled Africa, especially at night, when the air resonates with the uninhibited chirruping of frogs and grunting of hippos.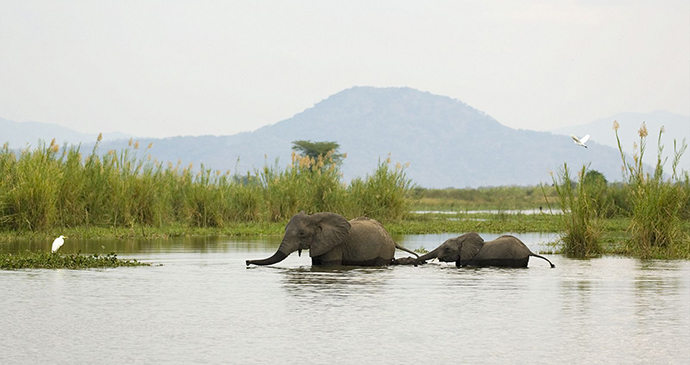 Dominated by the Shire River, Liwonde flourishes under the management of African Parks and is home to hundreds of elephants and thousands of hippos. Its biggest draw, however, is undoubtedly its birdwatching opportunities, with more than 400 species having been recorded.
Ruaha National Park – Tanzania
As one of the most biodiverse and rewarding safari destinations in East Africa, Ruaha has a sheer volume and variety of wildlife on show that can be truly spectacular. This is particularly the case towards the end of the dry season, when elephants seem to lurk around every corner.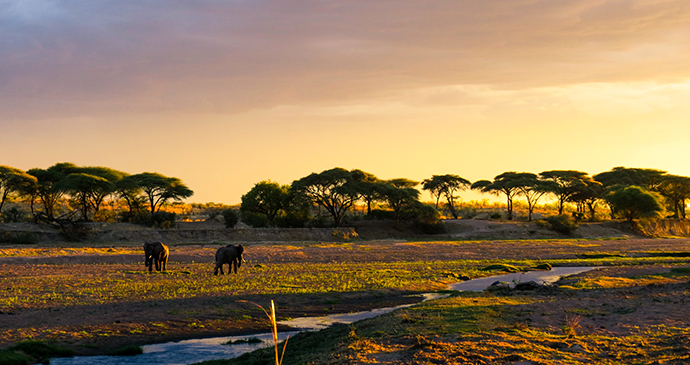 Meanwhile the rugged slopes of Ruaha, studded with mighty baobab trees, underscore a compelling wilderness character that seems increasingly savoury in this day of package safaris and hundred-room game lodges. Ruaha has no shortage of big cats, and it is one of the few places anywhere on the continent to a support a viable population of the endangered African wild dog.
The Bangweulu Wetlands – Zambia
This area is often described, in clichéd terms, as one of Africa's last great wilderness areas. That might be overstating its case a little, but it is certainly a very large and very wild area.
It remains home to some 90,000 local people, who still hunt and fish here, as their ancestors have done for centuries. They are as much a part of the landscape as the lily-strewn water channels and floodplains teeming with black lechwe.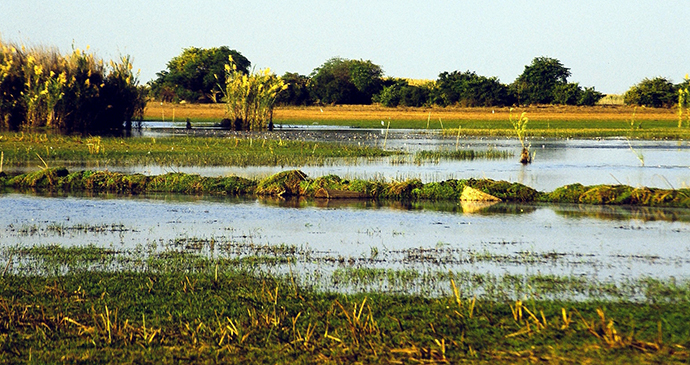 The Bangweulu area's big attraction is the unusual and rare shoebill, a massive grey bird sometimes known as the whale-headed stork. African Parks have initiated a successful 'Shoebill Guardian' project among the local fishing communities, offering them a financial incentive if they report shoebill nests and help protect them until the birds fledge.
Gonarezhou National Park – Zimbabwe
This park's name translates from Shona as 'place of elephants'. Unfortunately, the game has had a difficult time of it in the past. Elephants, along with much of the other 'game', suffered from widespread hunting and poaching in the early 20th century, and later from Mozambican troops who during their civil war treated Gonarezhou as a food source and a sporting paradise, but there is now a great deal of good news too.
This is the only park in southern Africa that is home to all six of the smallest antelope. In addition, it's home to some 10,000 elephants, not to mention zebras, buffaloes, giraffes and wildebeests. This is not Kruger; it's still a true wilderness area. The elephants especially are not accustomed to close encounters with vehicles and are still only slowly, slowly learning that they can trust us after many years of human persecution.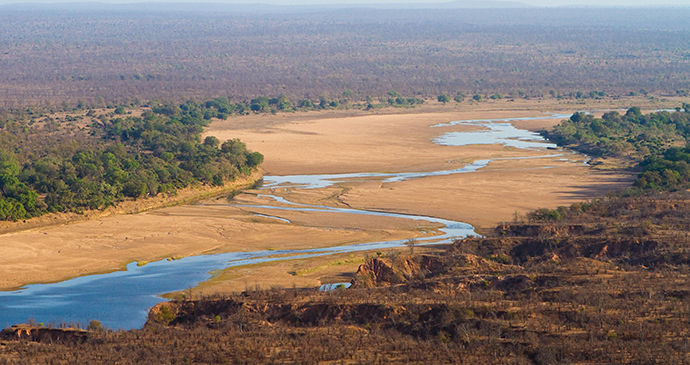 The most scenically dramatic areas are along the Runde River with the majestic, red sandstone Chilojo Cliffs being the most iconic feature. Gonarezhou's river floodplains are interspersed with lagoons and riverine forest featuring notable species such as the nyala berry tree, ebony and Natal mahogany.
Akagera National Park – Rwanda
Akagera today is emphatically worth visiting. Since the 2010 formation of the Akagera Management Company the park has seen a dramatic resurgence. Most excitingly of all, perhaps, is the ongoing programme of reintroductions, which has now seen both lions and rhinos once again taking up residence in Akagera for the first time in more than a decade.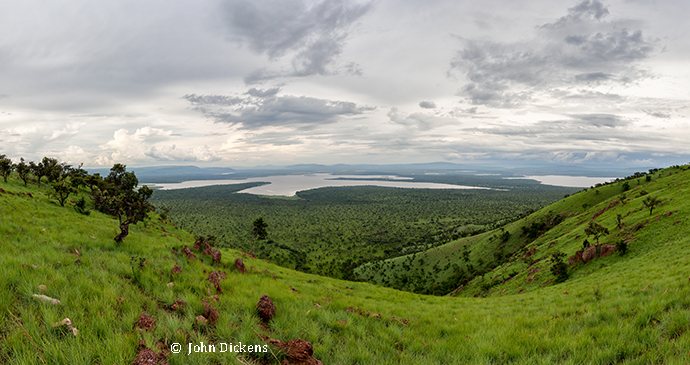 The park still retains a genuinely off-the-beaten-track character: this is one African game reserve where you can drive for hours without passing another vehicle, never knowing what wildlife encounter might lie around the next corner.
It ranks among the most scenic of Africa's savannah reserves, with its sumptuous forest-fringed lakes, tall mountains and constantly changing vegetation. On top of that, the birdlife is quite phenomenal – for specialist birders, the checklist of almost 500 species includes several good rarities.
More information
Start planning your safari with our comprehensive guides: