Whether you want to get active, relax in laidback luxury or spot incredible wildlife, there's an African beach destination for you. Here's our pick of seven of the best. 
Cabo Ledo, Angola – a surfer's paradise
Located about 120km south of Luanda, Cabo Ledo is fast gaining a reputation as an important surfing spot. The small fishing village has become much more commercialised in recent years, with a restaurant, resort and surf school opening up on the beach.
Cabo Ledo is home to an epic left-hand break that you can ride for up to 800m in perfect conditions © Antonio Rodriguez Peyneau, Shuttlestock
It is said to have one of the longest point break waves (where waves hit land or rocks jutting out from the coastline) in the world at over 500m. The waves are pretty consistent in the austral winter and the long, slow left-handers make it ideal for less experienced surfers; long boards are the best ones to use.
North Island, Seychelles – for laidback luxury
The Seychelles is the ultimate sun, sea and sand destination, with the many beachfront resorts of the islands geared up to cater for idyllic, luxury holidays, but nowhere does it better than North Island Lodge, built on the eponymous island.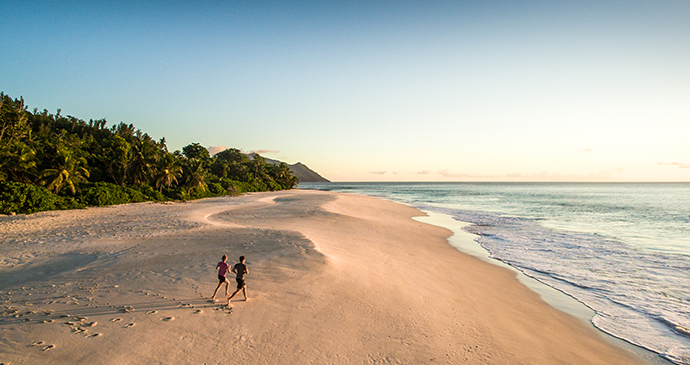 The island is exclusively for guests of the North Island Lodge, with access by helicopter © A Johnson, Wilderness Premier, North Island
With secluded, self-contained villas that lead down to pure, white-sand beaches, a holistic spa, personal butlers and a chef who designs the menu around each guest, North Island takes barefoot luxury into another realm. Its unhurried, tranquil atmosphere and the combination of seclusion, location, accommodation, services and facilities provides the epitome of sophisticated, yet simple, luxury.
Dar es Salaam, Tanzania – a city retreat
Tanzania may be the ultimate African safari destination, but the beach resorts south of Dar es Salaam are the perfect place to relax after your wildlife adventure or as an escape from the bustling port city.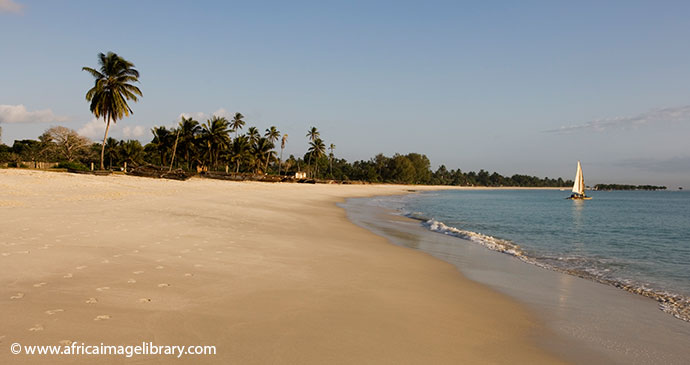 Separated from the city centre by the main harbour entrance and linked to it by a regular motor ferry, the coast immediately south here feels several worlds apart from the city rather than a mere kilometre or two away.
Western Area Peninsula, Sierra Leone – for off-the-beaten-path gems
Each beach in Sierra Leone has a character and style of its own, and without the high-rise developments that ruin stretches of sand elsewhere, they are pristine, undeveloped, and you'll likely have one all to yourself.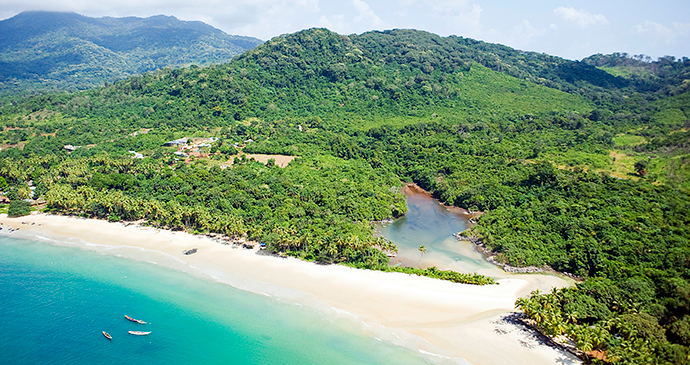 The Western Area Peninsula provides 40km of bone-white sands stretching so far it feels like you could wander them forever; wooden boats bobbing on placid waters beneath forest-covered mountains disappearing into the mist; and bathtub-warm water to bob about in.
Loango National Park, Gabon – for wildlife watching
With more than 175km of uninhabited shoreline, Loango National Park is perhaps Gabon's top animal-spotting destination.
Indeed, it is probably the only place on the African continent where western lowland gorilla, forest elephant, leopard, buffalo and hippopotami can all, with luck, be seen on the same beach. There is also a chance to see manatee and crocodile and, at the right times of year, nesting sea turtles and passing whales and dolphins.
São Tomé and Príncipe – for underwater exploration
With their warm and usually clear waters, and no crowds, the African islands of São Tomé and Príncipe are an excellent place to kick-start your diving career. Heading into the beautifully clear waters around São Tomé is an incredible experience, the bumpy underwater relief of the islands' volcanic ocean floor mirroring the archipelago's mountainous surface.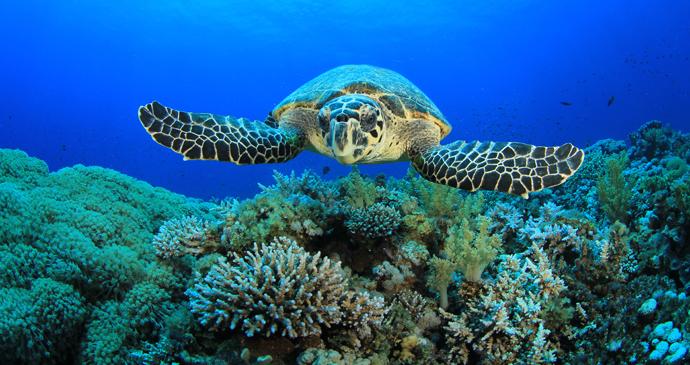 Enjoy the undisturbed natural beauty of a habitat where the equatorial currents at the meeting point of the eastern and western Atlantic host a wealth of species, including sharks, rays, turtles, fan corals and many fish you won't see anywhere else in the world.
Bazaruto, Mozambique – for deserted sands
Most people who visit Mozambique, whether they're from South Africa, Zimbabwe or further afield, do so for the country's coastal attractions. Indeed, there are few other countries in the world with such an extensive, beautiful and largely undeveloped coastline.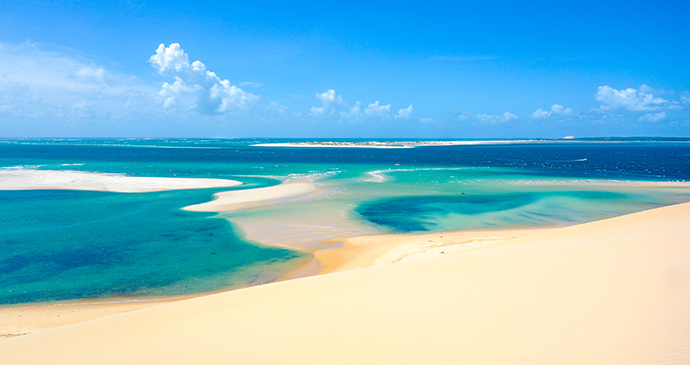 This means that travellers will find truly deserted beaches, many of which stretch for kilometres on end, even at the more built-up resorts. The top upmarket beach destinations in Mozambique are the Bazaruto and Quirimba archipelagos, while more affordable mainland options include Ponta do Ouro, Tofo (near Inhambane) and Vilankulo.
Main image: Seychelles, © by Maksim Shutov 
---
Been inspired? Check out our guides to these coastal African countries and get 10% off online: