Written by Helen and Neil Matthews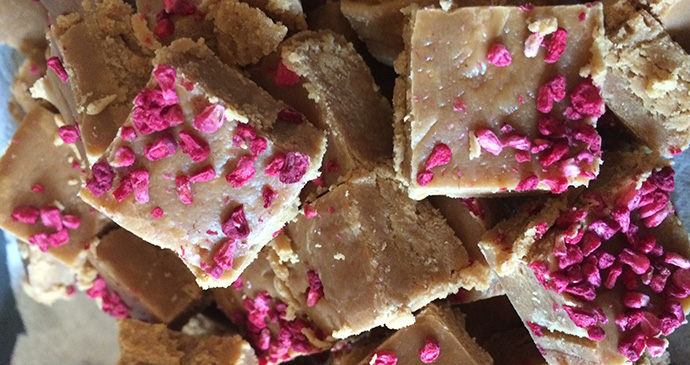 Victoria Bell uses local ingredients to experiment with different flavours of fudge © Peaches and Cream Fudge
Fudge is a particularly popular sweet treat in the UK, and who could resist a well-baked cherry bakewell? It takes genius to put the two together, though. That's what Victoria Bell has done – and cherry bakewell is one of the many glorious flavours of homemade fudge she's created since setting up her own business, Peaches and Cream Fudge, in Thame in 2014. 'I started the business because I've had a lifelong passion for desserts,' says Victoria. 'I was a pastry chef for over ten years, which enabled me to meet Clare Clark at Claridges, and I also learnt the art of chocolate making with Nigel Rumsey. I use local ingredients where I can to get the best possible taste and sell my fudge in establishments such as Buckmoorend Farm near Butlers Cross, Peterley Manor Farm in Prestwood and The Deli @ No 5 in Thame.' Victoria hopes to introduce a mail order service soon. As for the flavours, classics such as rum and raisin compete with more unusual options such rhubarb and custard or strawberry bliss.
---
Want to learn more about local producers of sweet treats in the Chilterns & the Thames Valley? Check out our comprehensive guide: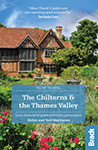 Bradt Guides Collections
Enjoy huge discounts on a series of our books – up to 40% off!