A baboon chained to a tree, an elephant caught in a snare, an owl fallen from its nest, a hyena chasing the village goats … human-wildlife conflict and the illegal wildlife trade threaten the wild animal welfare as well as the survival of entire species.
Lilongwe Wildlife Trust (LWT) works in partnership with the Government of Malawi (GoM) to rescue and rehabilitate orphaned, injured and confiscated wild animals, releasing them back into the wild wherever possible. Here's our quick reference guide on how you can help.
Roadside sales
It's tempting to spend a few thousand kwacha to save a duiker being sold on the side of the road, but unfortunately there's another ten where that one came from. The same applies to buying a porcupine bracelet 'just this once': you are stimulating the market. A pod of hippos was recently killed in response to tourist demand for necklaces made from their teeth.
The GoM and LWT are committed to stamping out the illegal trades in pets, bushmeat and wildlife products through campaigns, confiscations and prosecutions.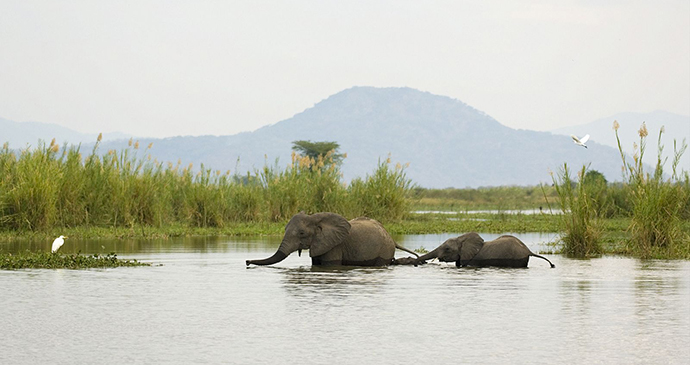 You can help by thinking of the big picture: don't encourage the trade and report any incidents on the hotline (088 44 88 999) immediately. When possible the call will be responded to but, if the opportunity is missed, the report is still fed to the investigations team to identify culprits and hotspots.
You could also (calmly) point out to the seller that it is illegal to buy or sell wild animals and that it carries the risk of imprisonment or a hefty fine.
Online sales
Increasingly, wild animals, such as grey parrots or serval cats are being advertised for sale on social media. Report these adverts immediately to the wildlife rescue hotline and this information will be passed on to the authorities.
Captive wild animals
Over 200 species are now protected under the new legislation, so it is best to assume that it is illegal to keep any wild animal on your property without a Government licence. Currently, you can surrender any pets to the wildlife authorities or direct to the Wildlife Centre, or report any other incidents of captive wild animals via the wildlife rescue hotline.
Injured animals
If you come across an injured animal, please call 088 44 88 999 for advice. Some animals will be best left to recover in their own habitat with a little supervision, others should be brought to the Wildlife Centre for treatment. The Wildlife Emergency Response Unit is also available for in-situ rescues and veterinary response.
Orphaned animals
The Wildlife Centre has a dedicated orphan team providing 24-hour care. Please call 088 44 88 999 to alert the team if you are dropping an animal off or require transport assistance. If immediate transfer is not possible, orphan care advice can be provided.
How the hotline works
The hotline (088 44 88 999) is manned by LWT's wildlife rescue team. Please call this if you wish to organise to bring an animal to the Wildlife Centre that has been injured, orphaned or kept captive.
The hotline may be used to report any wildlife incident. Any animal you find that is injured, on sale, being held captive or coming into conflict with communities should be reported thus. The hotline may also be used to simply ask for assistance or advice on how to respond.
Please send a text to request a call back if there is no immediate answer. Please share as much information as you can (details, location pins, photos) through Whatsapp, as this allows information to be shared quickly with the relevant team members.
More information
For more information visit lilongwewildlife.org, or contact trust@lilongwewildlife.org. The Wildlife Act & Species Regulations are available at wildlife.gov.mw/resources.
---
Interested in discovering more about Malawi? Get 10% off our guide: