Written by Alexandra Richards
For many visitors, turning over to tan the other side will be the extent of their physical exertion whilst in the Mascarene Islands. However, there is plenty to keep the more energetic amused.
Hiking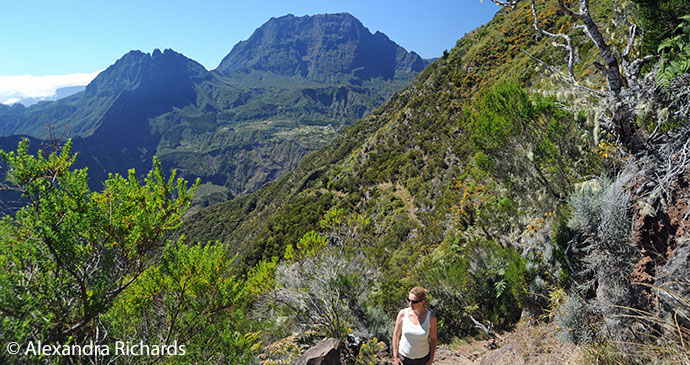 Réunion's rugged interior makes it the best hiking destination in the western Indian Ocean, with more than 1,000km of trails criss-crossing the island's mountains. But hiking in Rodrigues is also a delight – there are virtually no fences, locals are used to getting around on foot and there are lots of regularly used tracks. Gorges, hills and deep valleys beckon keen hikers, and stunning views of the lagoon add interest. The Black River Gorges National Park is the pick of the hiking venues in Mauritius.
Snorkelling and scuba diving
The reefs off Mauritius, Rodrigues and Réunion offer excellent conditions for scuba diving and snorkelling: warm, crystal-clear water, calm seas and varied marine life. Many experts rate them as better than those to be found around the main Seychelles islands or off Sri Lanka. Although diving can be done throughout the year, June–July is considered by experienced divers to be the least suitable time, on account of the weather and reduced visibility. Summer is considered the best time as the warm waters attract an abundance of marine life.
Kitesurfing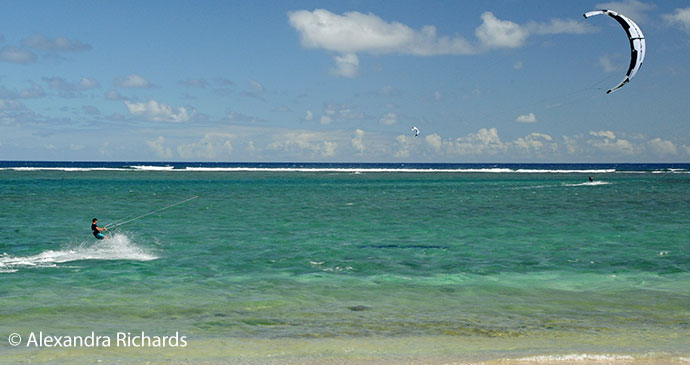 One of the increasingly common sights to be seen in the waters off Mauritius and Rodrigues is kitesurfers, who skim along the water on a small board while attached to a large kite and float into the air intermittently, performing a variety of impressive mid-air acrobatics. The best spots for kitesurfing are Le Morne and La Prairie (good for beginners) in the southwest, Bel Ombre in the south, Belle Mare and Pointe d'Esny in the east, Cap Malheureux and Grand Gaube in the north.
Horseriding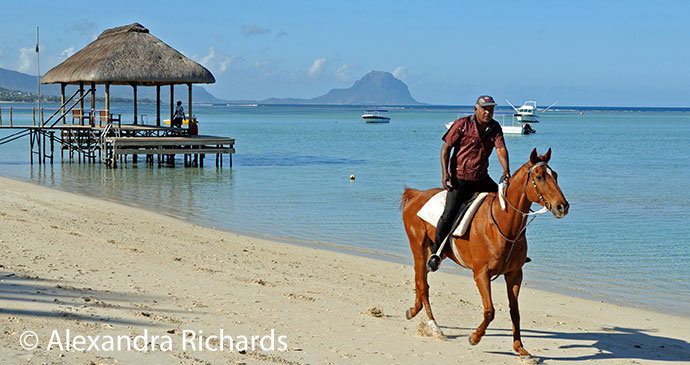 Horseback is an ideal way to explore Mauritius and Réunion. Most hotels offer horseriding along the beach, something many people dream of doing, but don't overlook the inland estates which offer riding – it is a great way to explore the island's interior.
Canyoning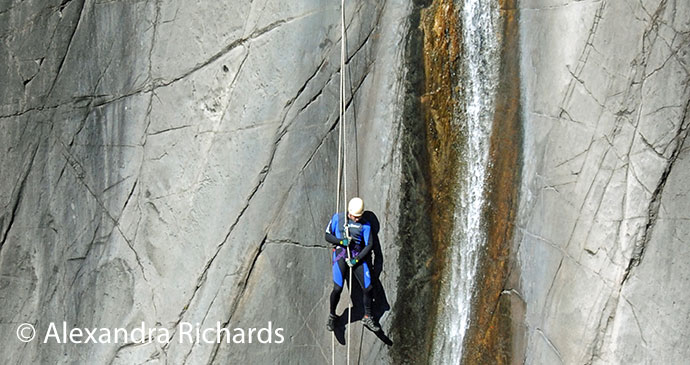 Canyoning, or abseiling down waterfalls, is becoming increasingly popular amongst thrill-seekers in Réunion. The island, with its innumerable waterfalls and spectacular gorges, boasts the ideal landscape.
Ziplining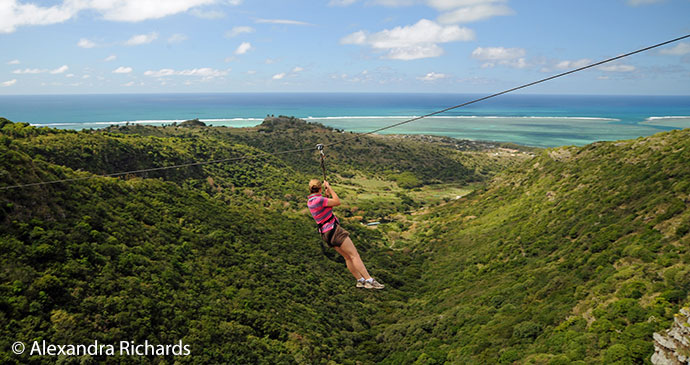 A series of ziplines span the ravines in the southeast of Rodrigues and offer spectacular views of the lagoon. The approach doesn't fill you with confidence, being through a field and with a meeting point under a pandanus tree but rest assured the course was created by an experienced Frenchman, who has installed similar ziplines in Mauritius. You fly 100m above the gorges and the longest line is 400m, giving you a chance to see the island from a different perspective.