Home to one of the largest architectural conservation areas in the UK, Faversham owes its long prosperity to its sheltered position on a sea creek that winds inland from the Swale. Bricks, grain and gunpowder were all shipped from the port here and countless vessels were built in its shipyards.
Meaning 'metalworkers' village', Faversham was a royal town during Anglo-Saxon times and its market – one of the oldest in England – is mentioned in the 1086 Domesday Book. In 1148 King Stephen founded an abbey here which rivalled those in Canterbury and Rochester. However, the abbey was destroyed during the Reformation, and with it the graves of King Stephen, Queen Matilda and their eldest son Eustace.
What to see and do
With over 400 listed buildings intact, Faversham remains a visual feast in Kent that is a joy to explore on foot. It also has a scrumptious food and drink scene, including England's oldest brewery, and will appeal to those who love to rummage around antique shops and street markets.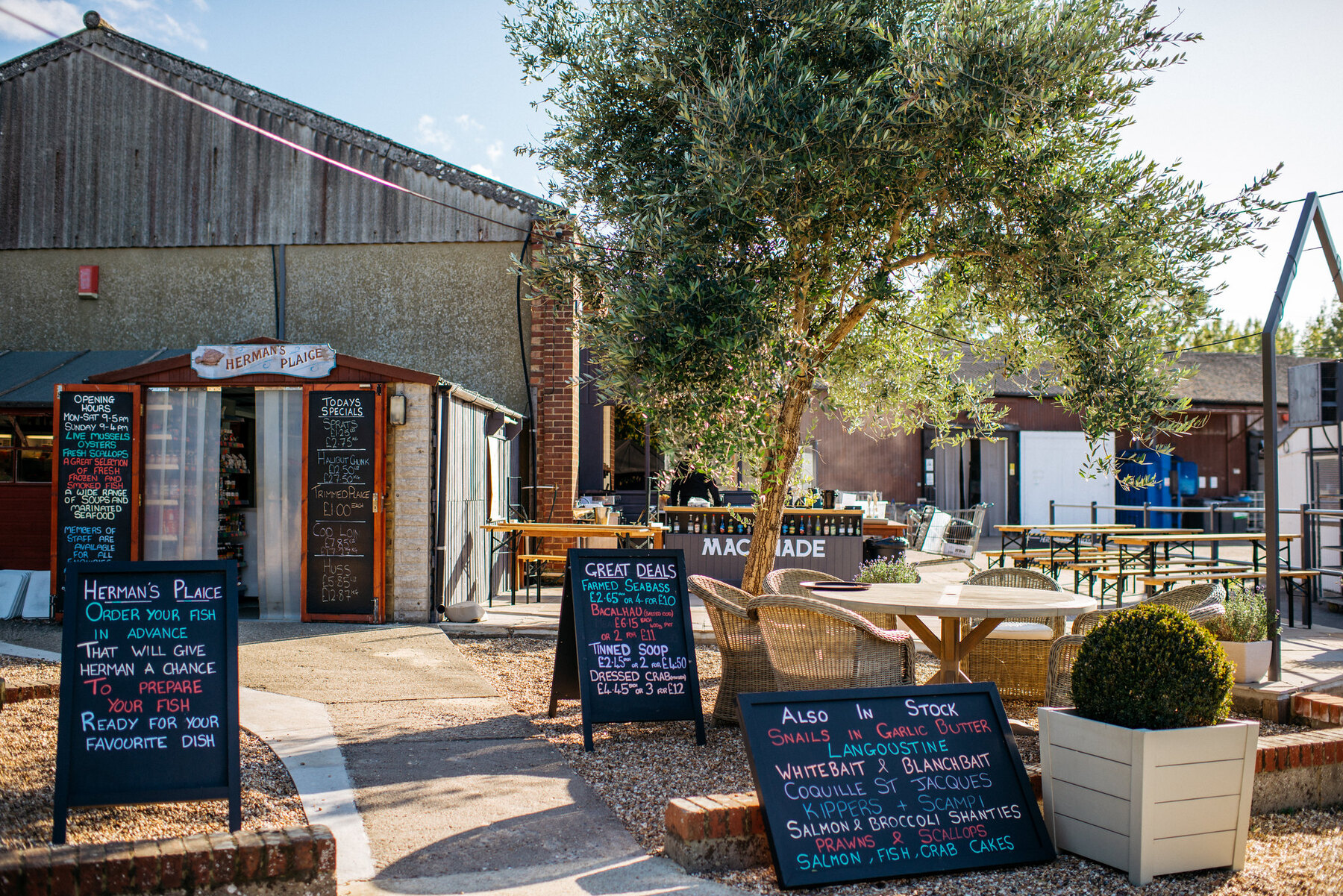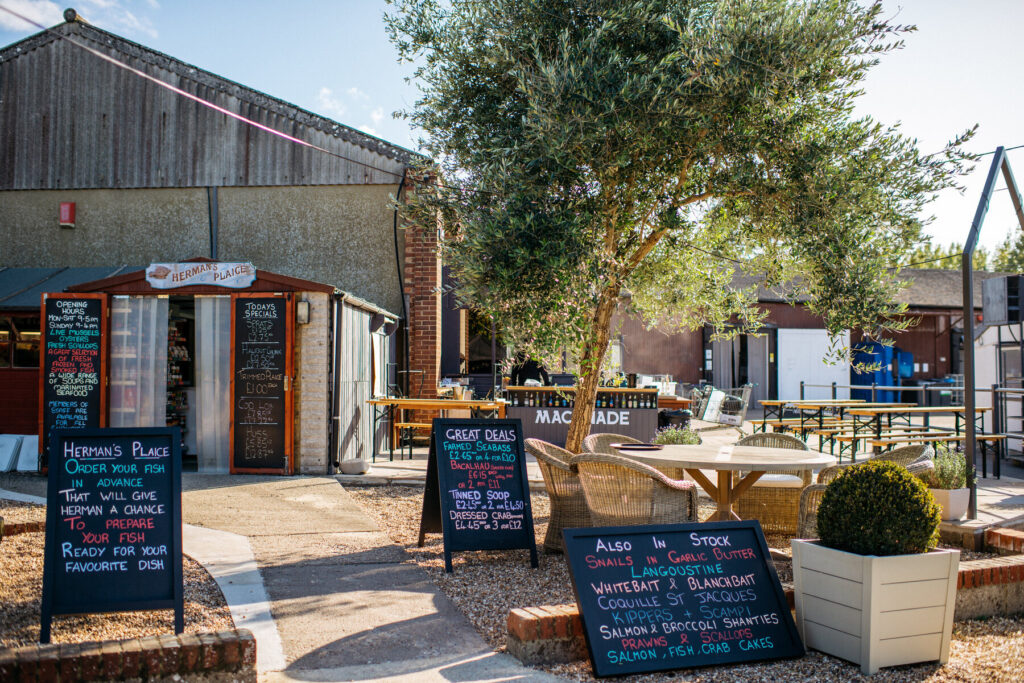 For a greater appreciation of Faversham's rich history and pointers on all things of interest in town, start your explorations at the Fleur de Lis Museum. Around a five-minute walk from the train station, the fascinating, artefact-stuffed displays are arranged inside a 15th-century building that was once a pub.
At the end of Preston Street, turn left to reach Market Place, at the head of which stands the mint-green Guildhall. The ground floor, with its timber arcades and octagonal columns, has been used by market traders for more than 500 years. The upper part of the building, including a clock tower and cupola, dates from 1814 when the hall was rebuilt after a fire.
Officially founded in 1698, but with roots dating back to the brewhouse at Faversham's medieval abbey, Shepherd Neame is a cornerstone of the town's economy, producing over 60 million pints of Kentish ales, lagers and ciders per year. The starting point for brewery tours is the Shepherd Neame Visitor Centre which occupies a beautifully restored medieval building with timber beams at the Court Street end of Market Place. The tours, which last around 80 minutes, take participants through all the processes in the brewery and culminate in an expert-led tasting of six ales. Most Fridays and on the second Wednesday of the month, an evening tour of brewery tour is combined with a two- course meal in the Visitor Centre bar. Come wearing covered, flat shoes as you'll be walking through a working brewery and across slippery cobbles and surfaces.
At the junction with Quay Lane, Court Street becomes Abbey Street, which – as its name implies – once led to Faversham's medieval abbey. Many fine heritage buildings line this street including, at number 80, Arden's House. What was once the abbey's outer gateway and guesthouse is named after Thomas Arden; a plaque notes how this one-time mayor of Faversham was murdered in the house in 1551, the victim of a plot instigated by his faithless wife and her lover. The events inspired the play Arden of Faversham which is rumoured to have been penned by Shakespeare.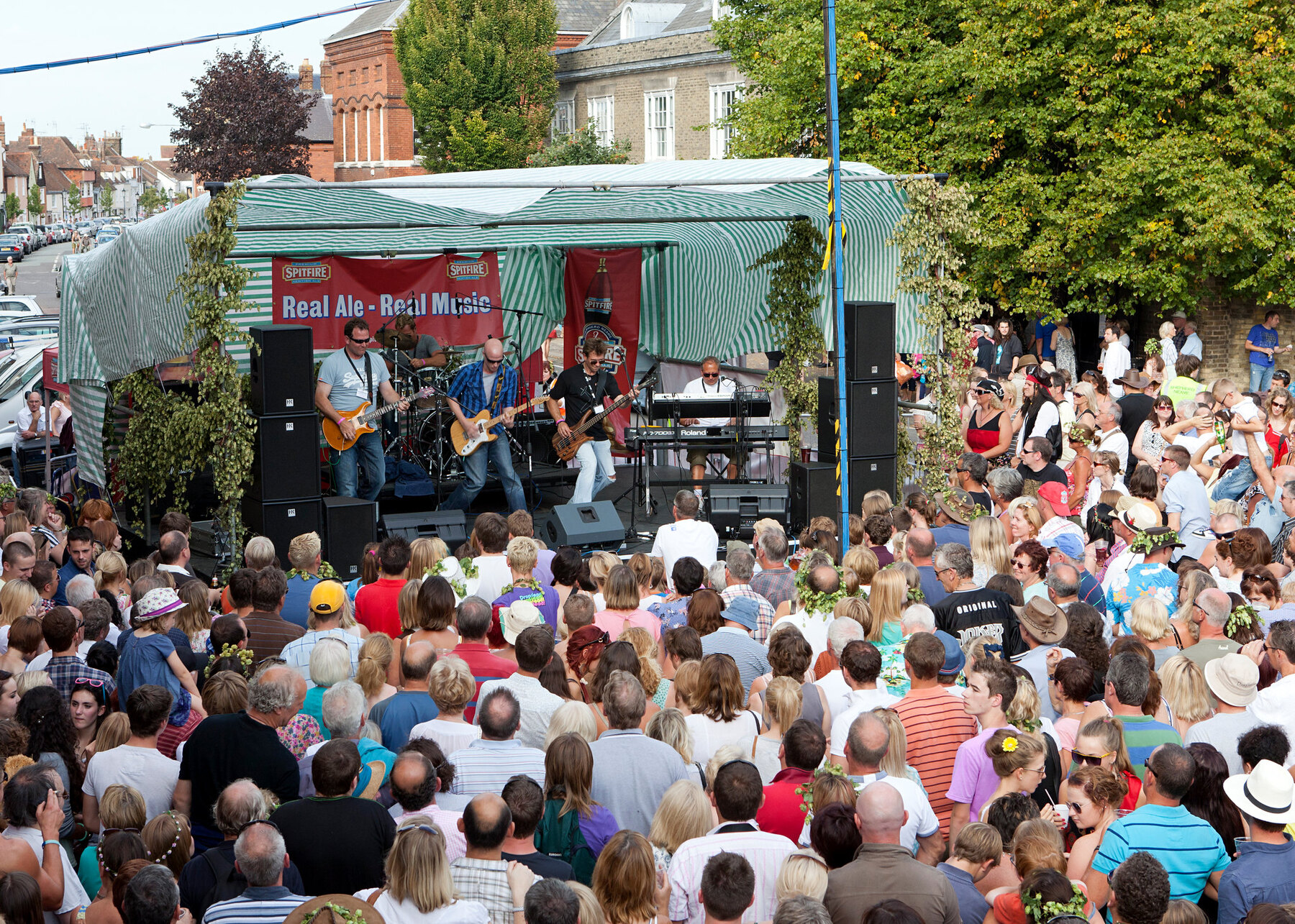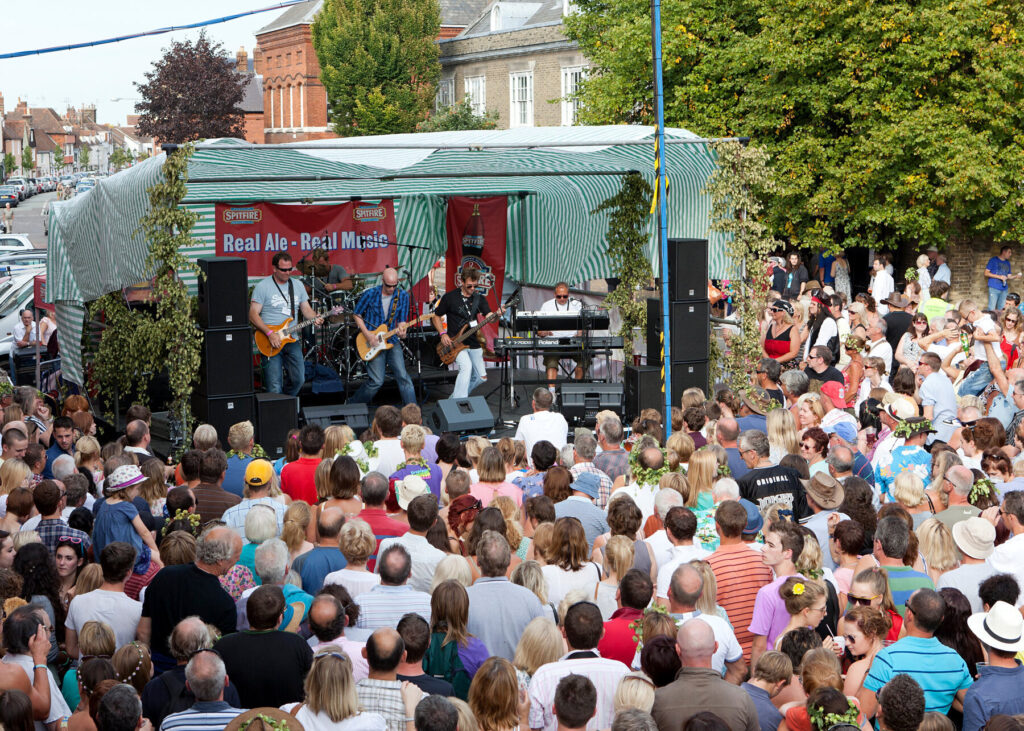 The abbey's grounds once extended for eight acres, west out to Faversham Creek and south to St Mary of Charity Parish Church. Even though it's off the main street, you can't miss this large church because of its late 18th-century corona spire, soaring above Faversham's roofline. Inside, a unique feature is the octagonal pillar in the nave's northeast corner that's been painted with an early 14th-century mural featuring ten scenes from the life of Christ.
In the church's south chapel is an ornately carved but unnamed tomb, said by some to contain the bones of King Stephen. Bordering the church yard is the organically managed Abbey Physic Community Garden which offers lessons in gardening and healthy eating. This walled garden is a serene spot in which to enjoy the flowers, plants and wildlife.